Porsche Tequipment Accessories Designed for Winter April Well, winter has arrived. It's cold, it's snowy, and the roads offer new conditions every day. Regardless of whether you drive a Cayenne, Macan, Taycan or Panamera, or you have the pleasure of driving your Porsche 911 or 718 this winter, you know your vehicle can handle whatever winter throws at it. That said, to make driving your Porsche even more enjoyable over the next few months, you may want to have a look at Porsche Tequipment accessories designed for winter. More details
The Porsche Taycan Redefines Winter Performance | April A lot has been said about the all-new Porsche Taycan, one of the most spectacular vehicles to ever be built and released to the public. Offered in three versions and developing up to 750 horsepower, the Porsche Taycan is Porsche's vision for an electrified future, and that future is bright. More details
How to use the Porsche Finder to find the Porsche of your dreams | May Porsche Centre Calgary's complete inventory of new and pre-owned Porsche models is now on Porsche Finder, Porsche's advanced vehicle search tool. The unique feature was first announced by Porsche AG in 2018 and is now deploying across Canada. More details
Pre-Owned 2019 Porsche Cayenne Overview | May Porsche quality is known to stand the test of time, and regardless of whether you are buying a new Porsche or a pre-owned model, the essence of the Porsche brand remains. Buying a 2019 Porsche Cayenne, for example, means experiencing the versatility, luxury, comfort, and refinement of the Cayenne at perhaps a more accessible price. And because the third-generation Cayenne was introduced in 2019, you aren't missing out on any features or amenities. More details
Porsche Taycan Cross Turismo: The next evolution of Porsche EV | June Porsche is taking its next step in electric vehicle development with the new Porsche Taycan Cross Turismo unveiled earlier in March. The Cross Turismo, closely related to the Mission E Cross Turismo concept unveiled at the 2018 Geneva Motor Show, is essentially a more practical, more off-road capable Taycan. More details
How to get your Porsche ready for a new season | spring maintenance tips | June The weather outside is getting warmer, the days are getting longer, and spring is in the air. This is an exciting time of year, especially for Porsche owners who, although many use their vehicle year-round, likely look forward to clear, dry roads. With spring officially here, it's time to make sure our Porsche is ready for both spring and summer. More details
Porsche 911 GT3 Touring Package Blurs Line Between Track and Road | July The new Porsche 911 GT3 unveiled earlier this year is the quintessential track car. Designed to provide the highest level of grip of any 992-generation 911 unveiled so far, the GT3 is born and bred on the raceway. Last month, Porsche unveiled the GT3 Touring Package for the new GT3 which doesn't compromise any of the original car's performance but does make it a little more user-friendly on a daily basis. More details
Porsche Cayenne Coupé or Porsche Cayenne? Different looks, same personality | July Introduced last year, the Porsche Cayenne Coupé quickly got noticed because of its impressive design that added a touch of sportiness to the original Cayenne. Designed for buyers who want something a little different, the Cayenne Coupé was built as the perfect combination of form and function while the Cayenne remains for buyers who need a bit more function over form. That said, the Cayenne Coupé and Cayenne are very similar in what they bring to the table and ultimately, choosing one or the other comes down to simple taste. More details
Porsche Tequipment Accessories Designed to Get The Most Out of Summer | July Summer has arrived and that means Porsche owners may be hitting the road for a much-needed family vacation, or simply heading to the mountain to bike the trails. Boats may need to be towed to and from the water, and there may be a need for additional cargo space during your next adventure. Porsche genuine Tequipment accessories offer everything you need to get the most out of the summer in your Porsche Macan, Porsche Cayenne, Porsche 911, Porsche Taycan or any other Porsche model in your garage, new or old. More details
Pinned News & Events
A Message From Miles
Virtuoso Energy delivers multiple charging solutions for Porsche Taycan owners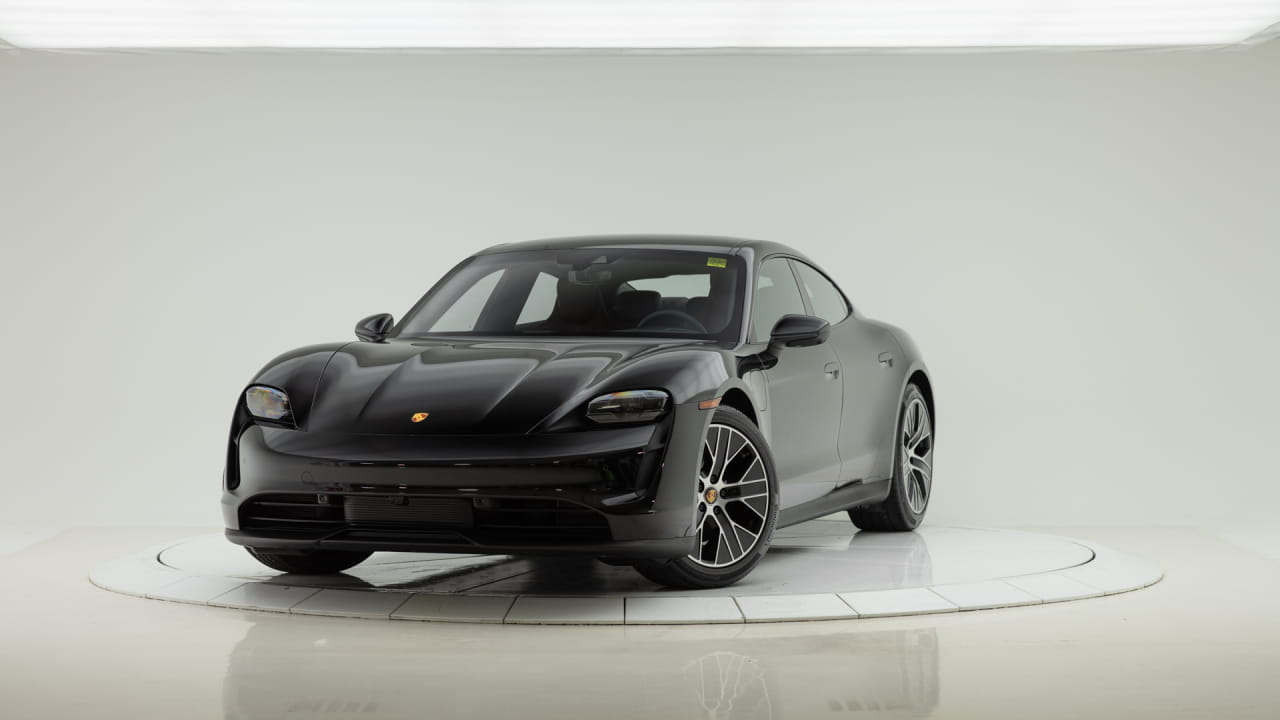 SUPERCARS.NET | Taycan Articles

Graphene and GTECHNIQ Ceramic Coating protection options | Detail PCC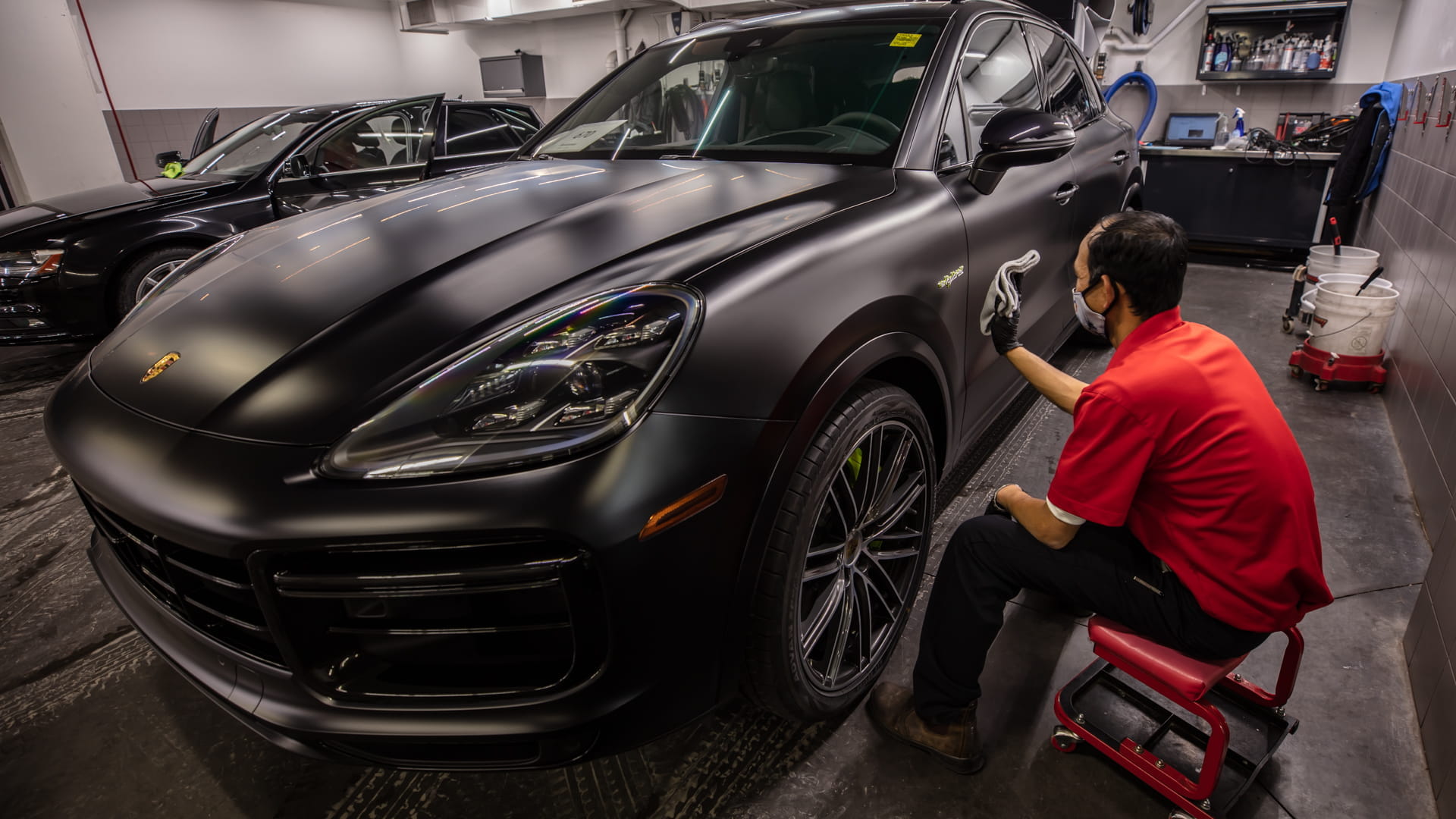 Porsche Automotive Detail Packages & Paint Protection Film
A Message From Miles
Virtuoso Energy delivers multiple charging solutions for Porsche Taycan owners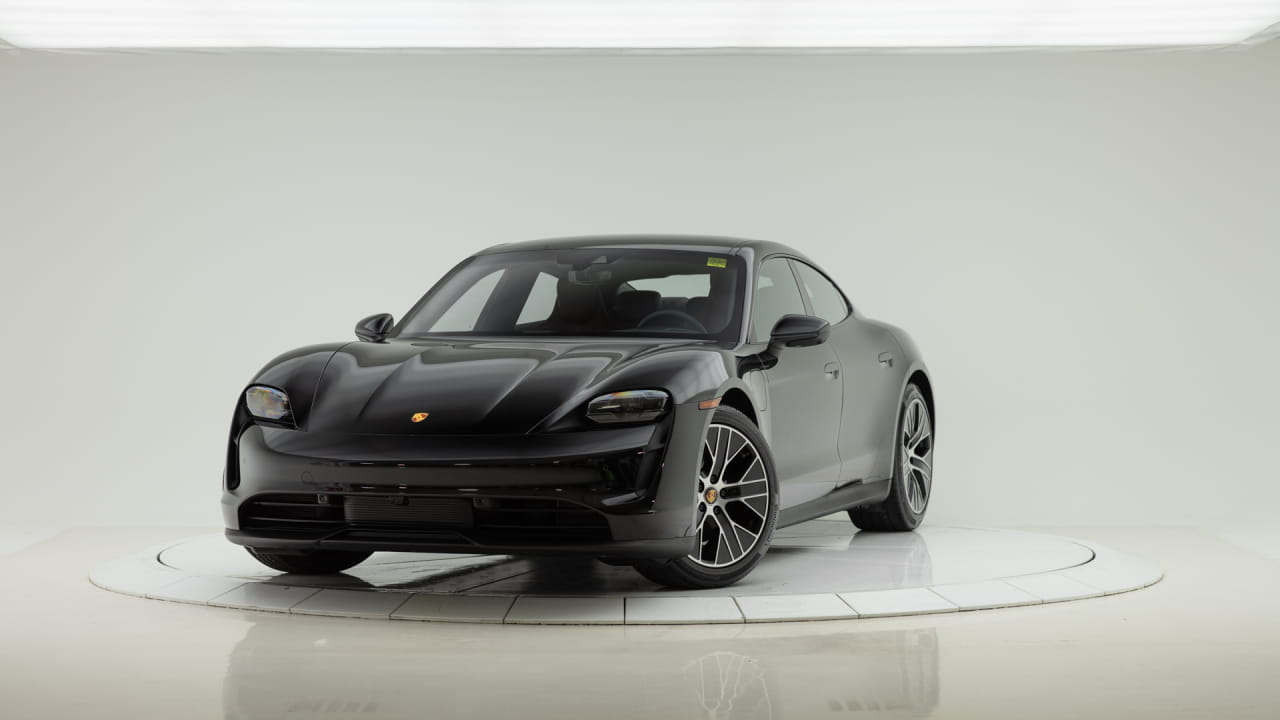 SUPERCARS.NET | Taycan Articles

Graphene and GTECHNIQ Ceramic Coating protection options | Detail PCC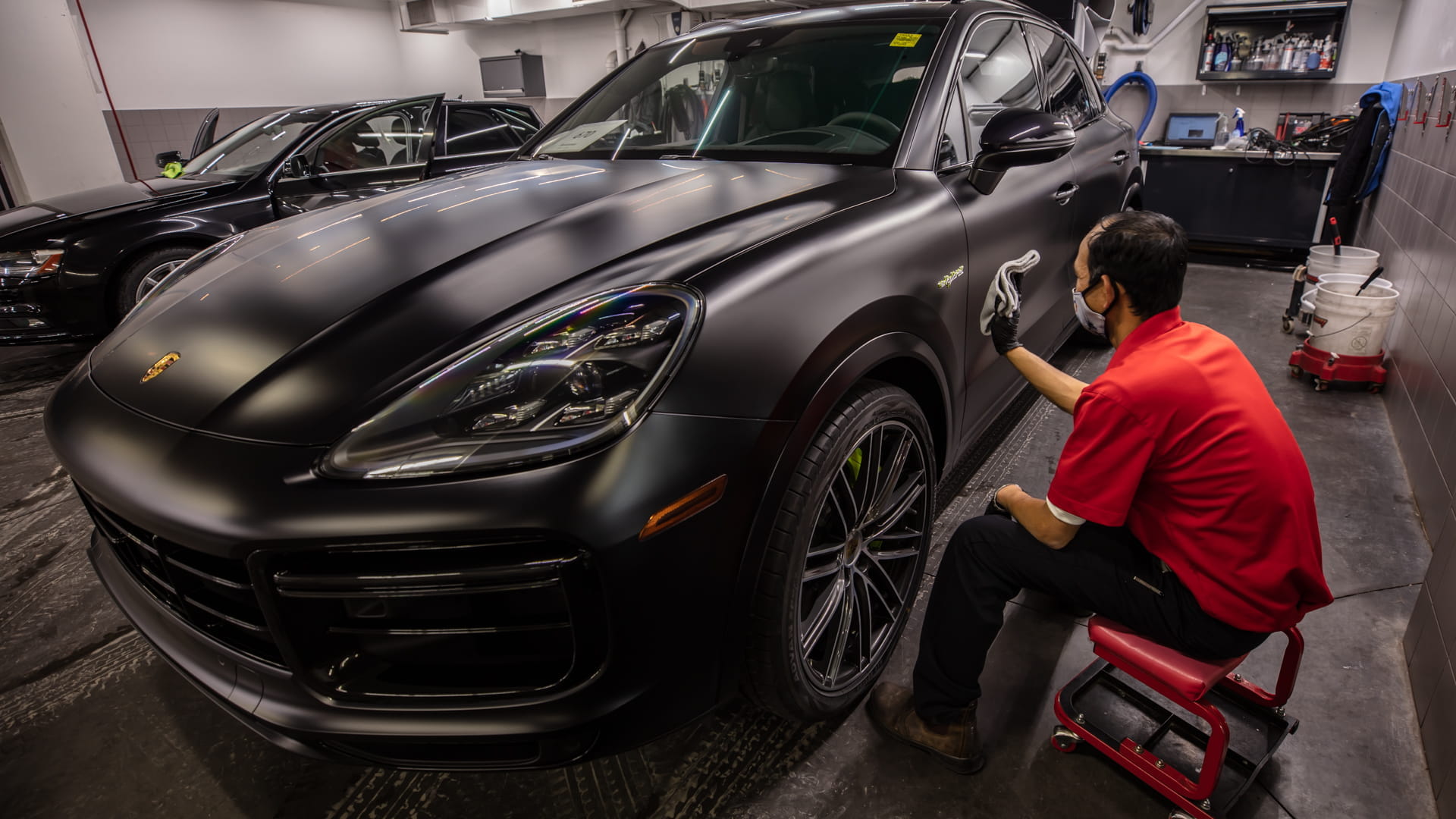 Porsche Automotive Detail Packages & Paint Protection Film
Contact Us
Note on data processing Agree Settings Our website provides content from Google maps. To see this content, you have to consent to the data processing by Google maps.
403.319.0000
Service Request
Contact Us
Request a Test Drive
Request An Online Quote
Find us
Address
Showroom
8300 Blackfoot Trail SE
Porsche Centre Calgary
8300 Blackfoot Trail SE
Calgary, AB T2J 7E1
Canada
https://porschecentrecalgary.com/about_us/contact_us.php
Phone
Opening Hours
Showroom
*Our Service and Parts Departments Hours are now 8-5pm M-F and Our Showroom is now open on Saturdays.
Services & Parts
Service & Parts is closed on Sunday and public holidays