*DEBUT* Porsche Centre Downtown Toronto United by Passion Community Mosaic

Porsche Centre Downtown Toronto launched our United by Passion Photo Contest in 2020 and received over 2,020 heartwarming photos and memorable stories reflecting their collective passion towards Porsche, nature, lives and families.

With your precious photo contributions, our United by Passion Project raised over $12,020 for the McEwan Stem Cell Institute, thankfully donated by Helen Ching-Kircher, our Dealer Principal, President & CEO.

"Dreams Sparked. Passion Driven"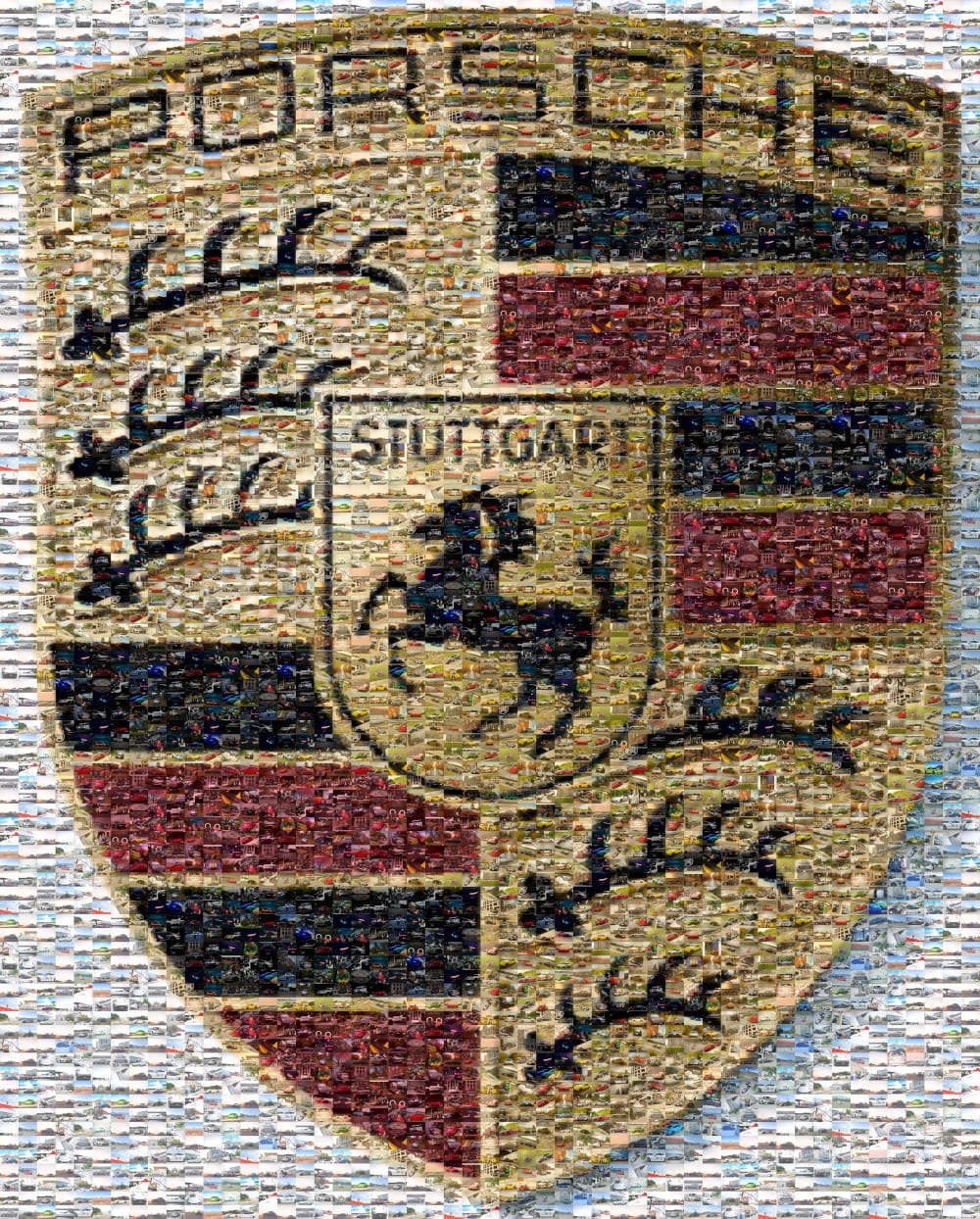 Here's the high-res version of our Porsche Crest Community Mosaic. Be sure too zoom in to see the images in detail:
https://drive.google.com/file/d/1Ls3H7aVO-CSgCjNHRElRgp6AArWCfLHN/view?usp=sharing
This album contains all of the photos which were submitted to us:
https://www.facebook.com/media/set/?vanity=PorscheDowntownToronto&set=a.3539390679426673
Aron Quah My 2010 Carrera S has survived getting hit by a deer and a careless driver over the past 2 years and she is still running strong!
Daniel Gasparini Galasso I drove this Porsche Cayenne (2011) for 3 days and it literally changed my life and my thoughts about SUVs and what driving experience really means. I forgot all my problems. My friends asked me "Why did you choose such an old SUV from Porsche?!". I didn't have words to explain what I felt. I knew the history of the brand, I knew what Porsche means for the automotive culture but it was the first time that I drove a Porsche and it was AMAZING. The first time I drove from Toronto to Barrie and I just couldn't stop smiling and laugh the whole trip. After 1 hour of driving, I had a headache because I couldn't stop smiling.
Matthew Tang My 2007 911 Turbo has travelled 200,000 km, crossed the continent, up and down the Pacific Coast Highway, onto the Bonneville Salt Flats and is still running strong. Hope to get many more smiles out of her.
Hasan Merdic My Porsche passion started in 80s when i was a little kid in Europe watching all Porsche races. It was like watching art in motion following by music of flat six with turbo notes. My dream car was red 944 turbo at that time and i had big wall paper in my room, well now Gt3 rs is my favorite. And now that im 40 years old I own three Porsches myself, 1980 924, 1985 944 and 2013 958. I do amateur photography so here is some photos of my favorite Porsches.
Ashley Kim Our 2005 Boxster S introduced us to the amazing world of P-car ownership. Over the past years, we've only come to love Porsches more and more. Honestly, it's something others won't understand until they get behind the wheel of one. Once they do, they'll be hooked, it'll be too late to turn back.

Photo Credit: Chris Lee-Shanok
Giao DaoHuy Start 'em young
Hubert Lee ...the photo of my Porsche Kremer 935 GT Street (real built by Kremer)
John Leclair Like father, like son
Danny Chik Falling in love
Get in Touch
Our website provides content from Google maps. To see this content, you have to consent to the data processing by Google maps. 416.603.9988 Get Directions General Request Book a Service Appointment Book a Sales Appointment Request a Test Drive Get a Quote