Parts and service Porsche Centre Kelowna
High performance is in our DNA
In order to be successful, you must not forget where you came from. We never have. Each individual Porsche originates from the racetrack. Where teamwork is critical. Where every second counts. Where speed and performance are crucial. We've designed our service accordingly. Our service performance matches that of your Porsche, just as you would expect.
Porsche Technicians graduate from the toughest automotive school on Earth
Porsche technicians are trained at dedicated Porsche technical centres, where they develop unrivalled expertise in all aspects of maintaining and servicing Porsche vehicles. The training courses are detailed and very demanding – only the best technicians are graduated and then certified. It's worth noting that only technicians from Porsche dealerships can participate in this official Porsche training. And only a Porsche dealer has the complete set of specialized Porsche tools and computerized test equipment needed for the best, most accurate repair and maintenance.
An online Video Owner's Manual is now available! Click here.
Our factory trained and Porsche certified service team experts are always ready to help you. You can book a service appointment online or call us at 306-986-7000 and one of our Porsche service advisors will be happy to help you set up your appointment.
Use genuine Porsche parts—to keep your car perfectly Porsche
Porsche service. Porsche technology.
Genuine Porsche parts.
Not easily substituted.
Apart from yourself, nobody knows your Porsche better than the person who developed it. We have adjusted everything to work together perfectly, so that you can enjoy the Porsche feeling. And so that this feeling lasts for a long time, your Porsche undergoes a thorough examination at the hands of our specialists at every inspection.
In case any part of your Porsche should ever need replacing, we recommend that you exclusively make use of genuine Porsche parts. With certain products, you have the choice between new parts and genuine Porsche parts which have been reworked and approved by Porsche.
These are not merely more economical for you, but also preserve the environment and natural resources, since their overhauling consumes less energy and raw materials than new production. Of course these exchange parts are genuine Porsche parts - complete with a 2-year warranty.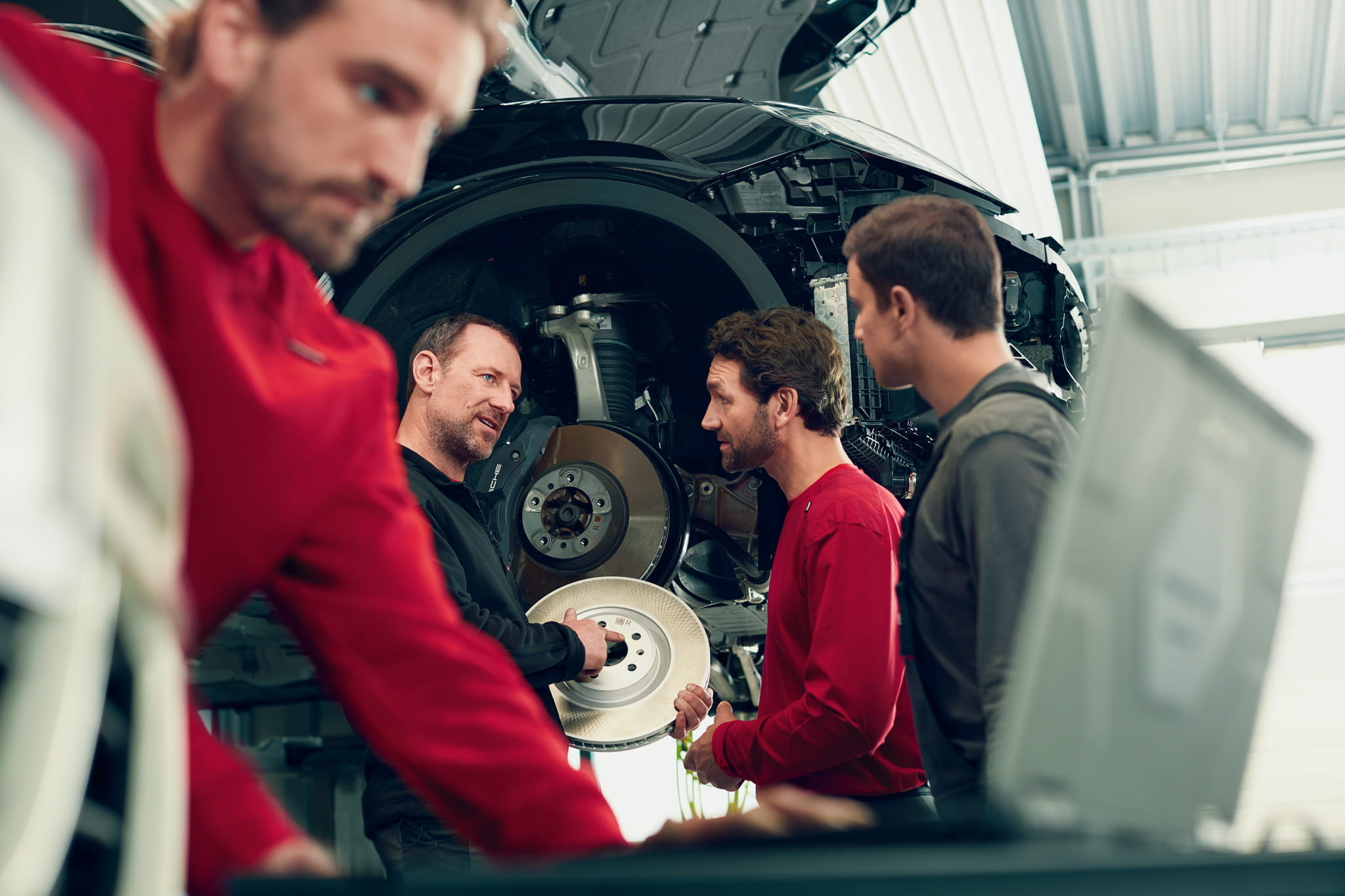 Porsche philosophy We have high standards. As do you. You want something special. That's why you drive a Porsche. And why you deserve an equally special service. Precise, professional and dynamic. And above all: tailored to your exact requirements. Typically Porsche.

We take pride in our environment and our staff. All of our Porsche Technicians are trained and certified by Porsche AG and use state-of-the-art equipment to take care of your Porsche. Schedule your Service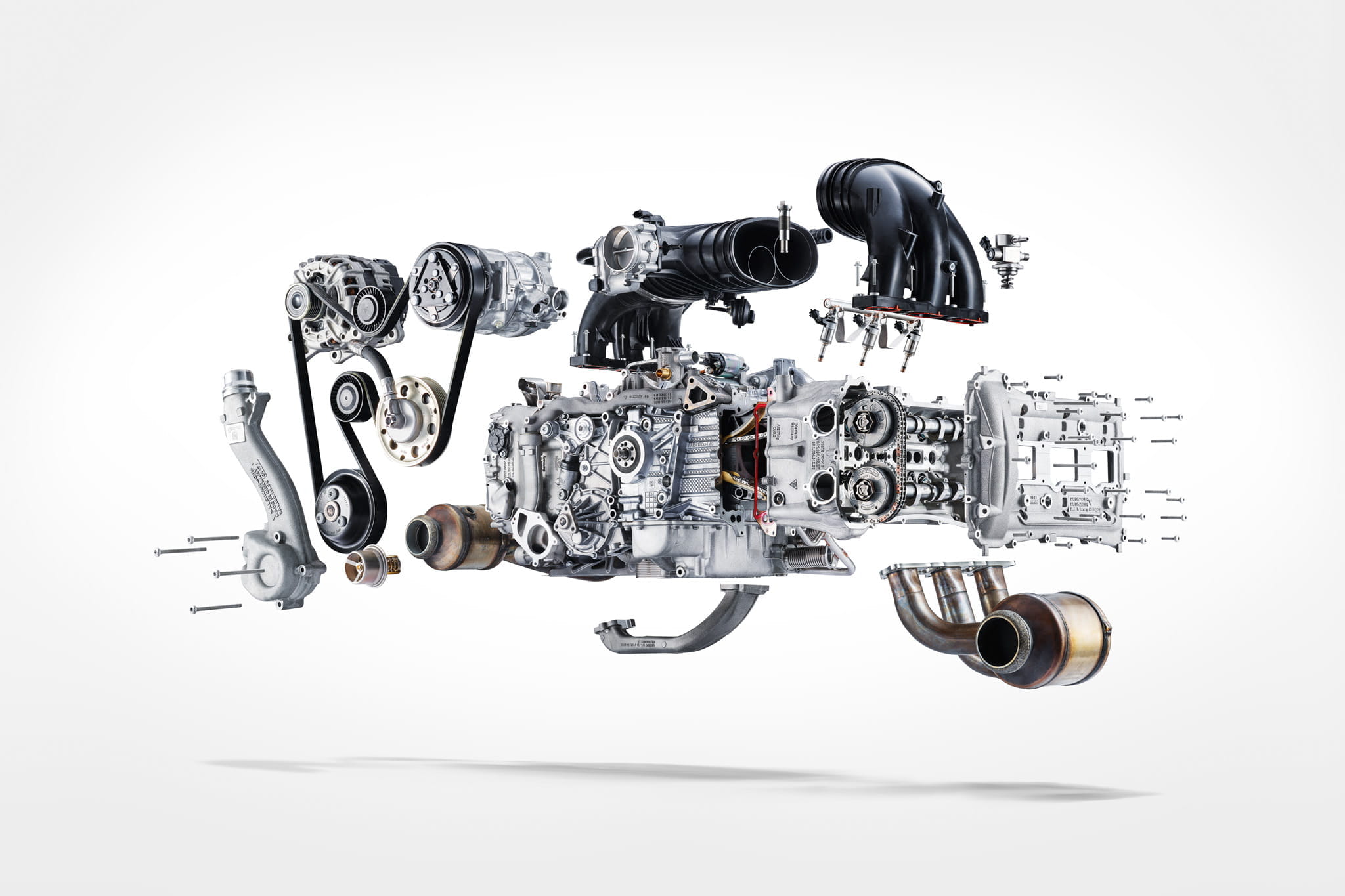 Genuine Porsche parts and service It makes sense to choose with care the replacement parts for your Porsche - the same care you used to choose your Porsche in the first place. Genuine Porsche parts provide quality and reliability you can depend on. Just like the cars, Porsche parts are subjected to some of the most rigorous testing procedures in the industry. Of course, Porsche's renowned endurance racing efforts have also proved to be an outstanding test bed for parts durability: nowhere else are parts and components subjected to higher levels of stress. And no manufacturer uses more race-proven parts and engineering than Porsche. Order your parts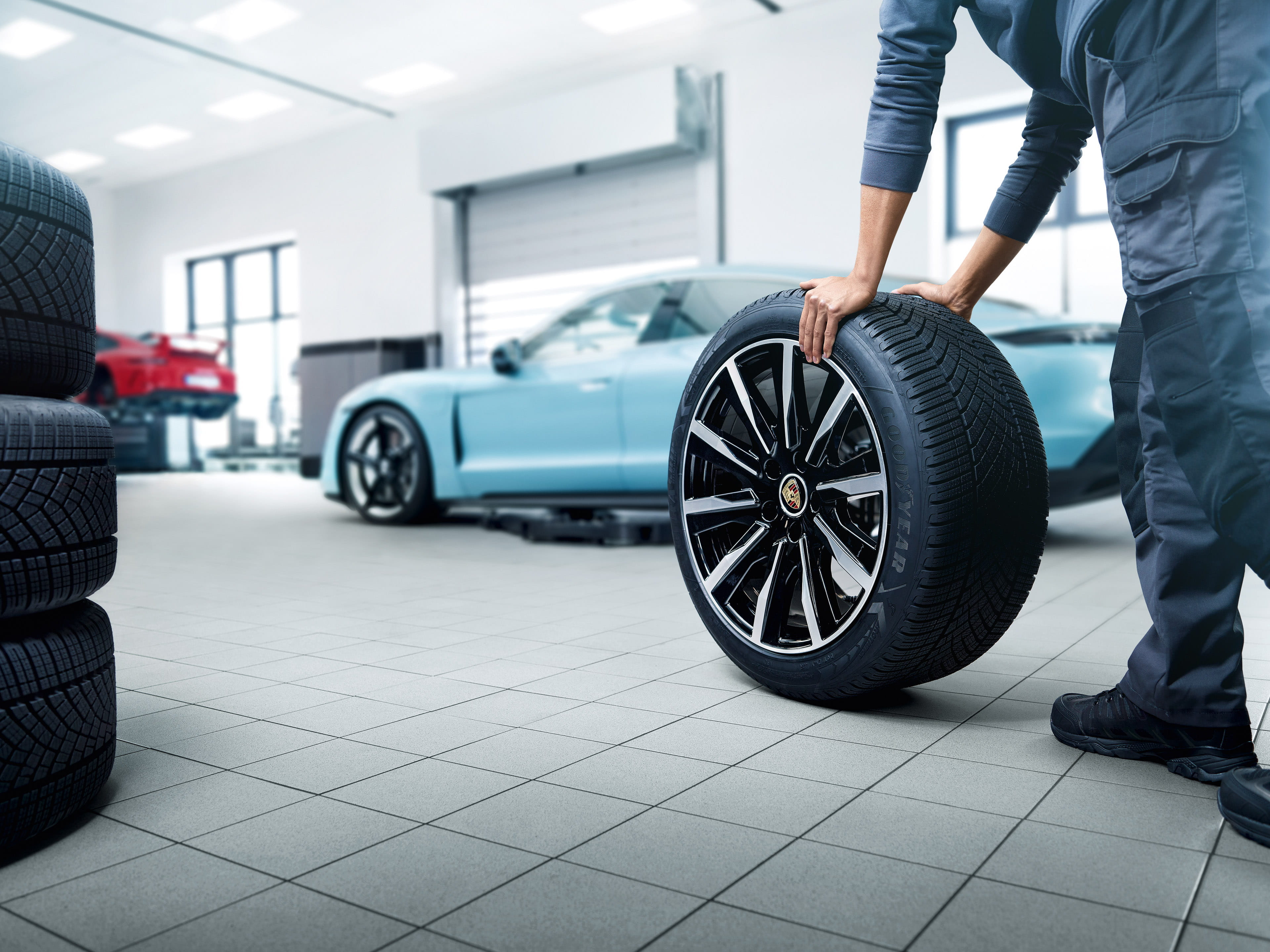 Drive Safely into Winter When seasons change, so should tires. Stay safe and in control on the road by changing over to your Porsche's winter tires.
Our technicians will install your winter tires and perform complimentary tire alignment checks while continuing to maintain the highest levels of health and safety protocols for you and your Porsche. Schedule your Appointment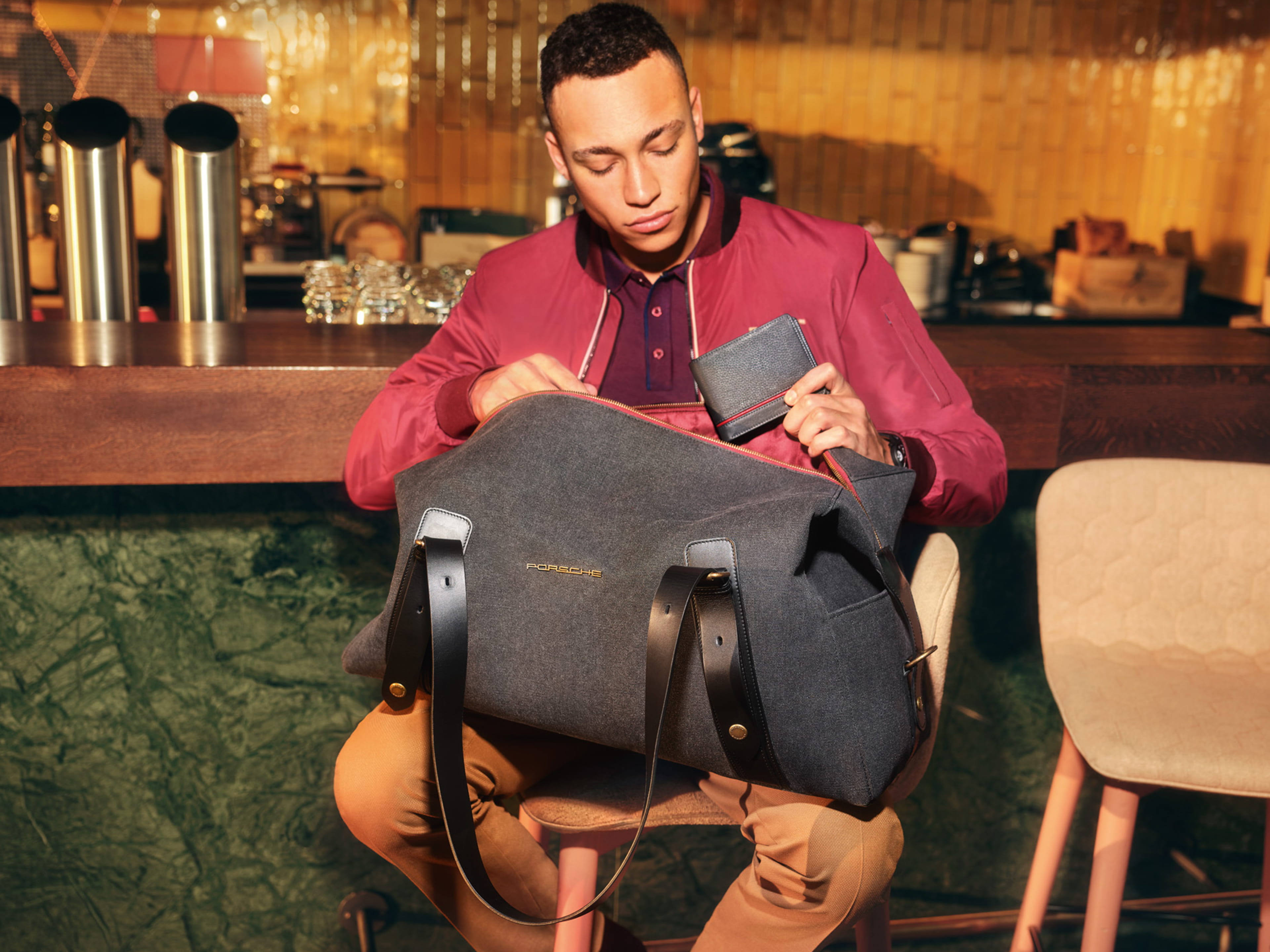 Porsche Drivers Selection accessories Porsche is more than just vehicles, it's a lifestyle. From apparel to tech, luggage to home furnishings, and lifestyle to vehicle accessories, make the most of your Porsche passion.

Visit our dealership or our online catalogue for the latest in Porsche gear. See collections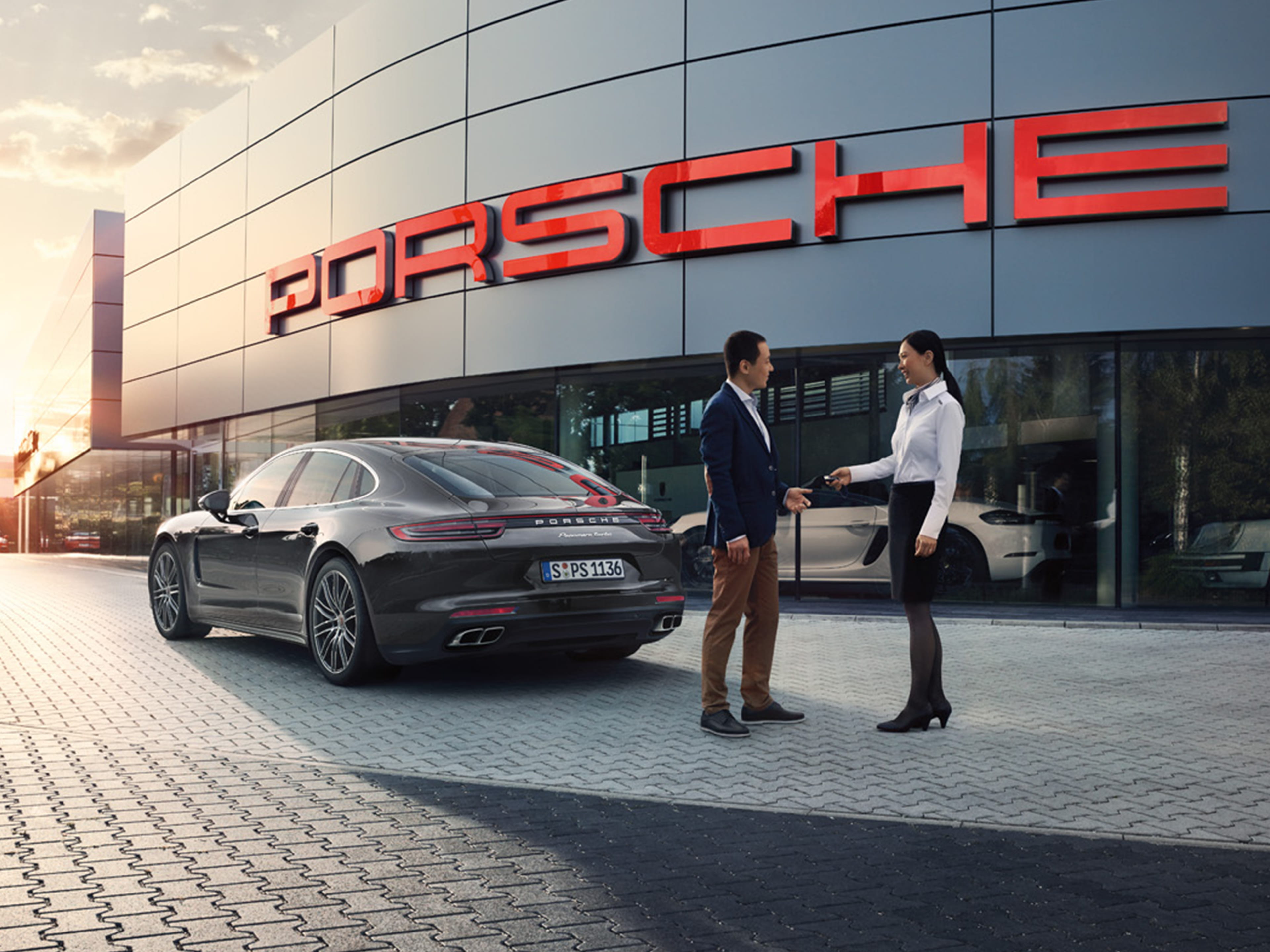 Porsche Scheduled Maintenance Package (PSMP) Staying on top of maintenance ensures more than maximum performance. With the Porsche Scheduled Maintenance Plan, you can lock in your maintenance costs and avoid price increases on parts and service. Plus, prepayment offers substantial savings compared to traditional pay-as-you go maintenance. See more
Get in Touch
Note on data processing Agree Settings Our website provides content from Google maps. To see this content, you have to consent to the data processing by Google maps.
778.721.8888
General Request
Make an Appointment
Trade In Appraisal
Request a Test Drive
Get a Quote
Get Directions
Address
Showroom
888 Finns Rd
Kelowna, BC V1X 5B8
Canada
Phone
Opening hours
Showroom
Services & Parts