Welcome Welcome to Porsche Centre Langley 2021 Macan Lease From 3.99% 2021 Taycan 4S Lease at 4.99% 2021 Cayenne Lease at 3.99%
High Performance is in our DNA
Use genuine Porsche parts—to keep your car perfectly Porsche
Porsche service. Porsche technology.
Genuine Porsche parts.
Not easily substituted.

Apart from yourself, nobody knows your Porsche better than the person who developed it. We have adjusted everything to work together perfectly, so that you can enjoy the Porsche feeling. And so that this feeling lasts for a long time, your Porsche undergoes a thorough examination at the hands of our specialists at every inspection.

In case any part of your Porsche should ever need replacing, we recommend that you exclusively make use of genuine Porsche parts. With certain products, you have the choice between new parts and genuine Porsche parts which have been reworked and approved by Porsche.

These are not merely more economical for you, but also preserve the environment and natural resources, since their overhauling consumes less energy and raw materials than new production. Of course these exchange parts are genuine Porsche parts – complete with a 2-year warranty.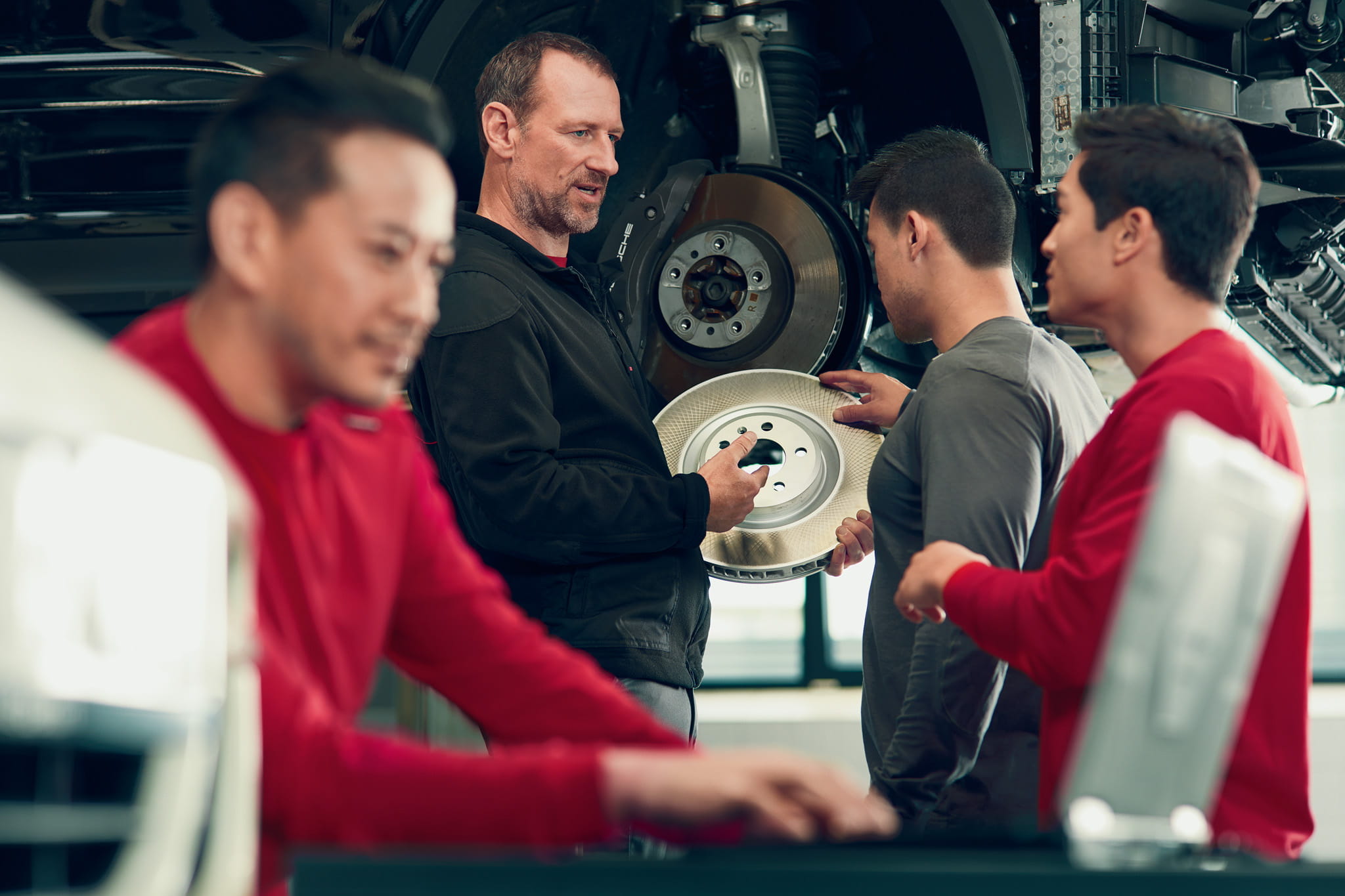 Porsche Philosophy We have high standards. As do you. You want something special. That's why you drive a Porsche. And why you deserve an equally special service. Precise, professional and dynamic.
And above all: tailored to your exact requirements. Typically Porsche.
We take pride in our environment and our staff. All of our Porsche Technicians are trained and certified by Porsche AG and use state-of-the-art equipment to take care of your Porsche. Learn More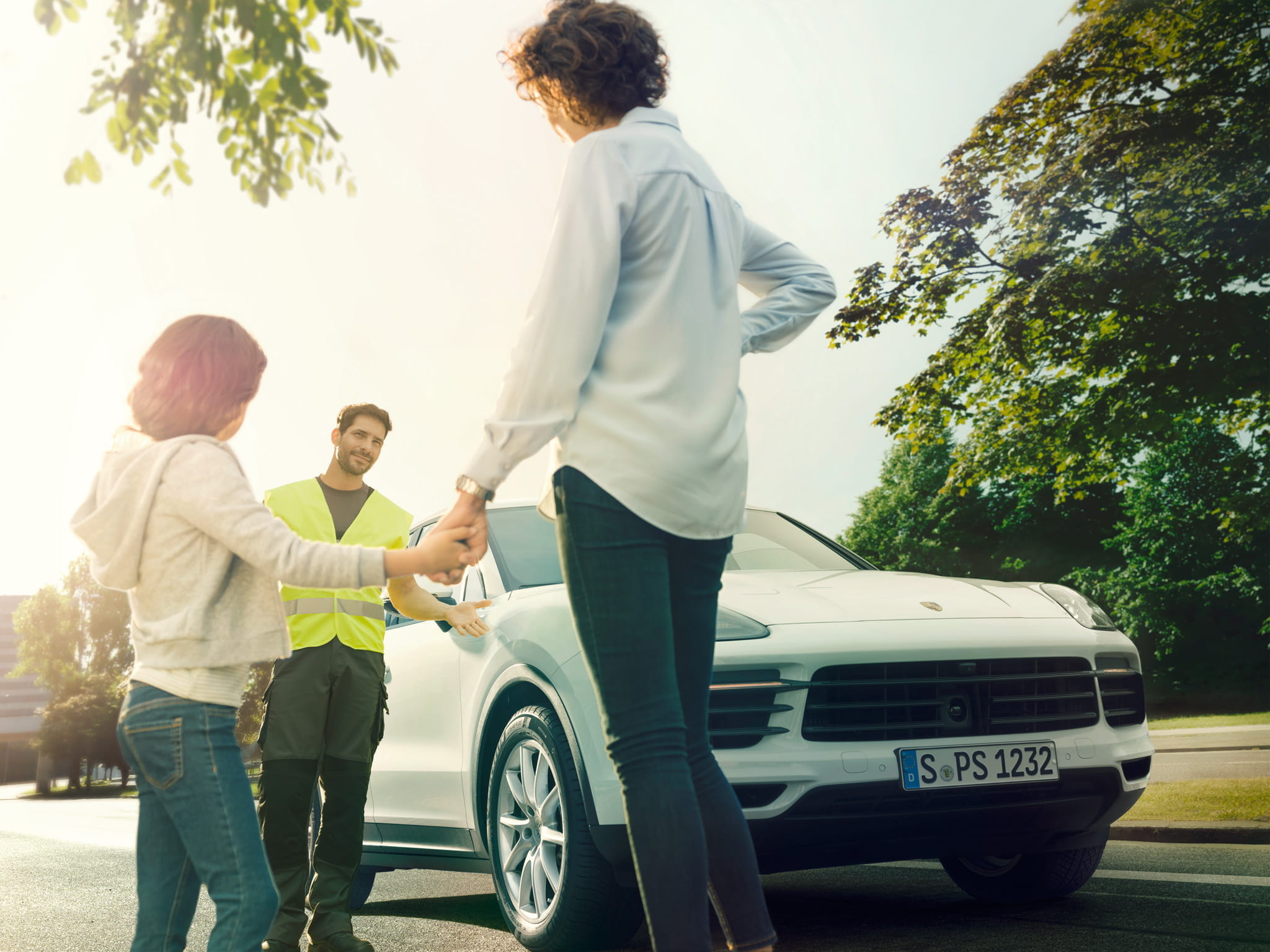 Porsche Roadside Assistance We provide 24 hours a day, 7 days a week towing and roadside assistance. In the event of a breakdown, our call centre is ready to assist you to tow the vehicle to the Porsche Centre of your choice. Find out more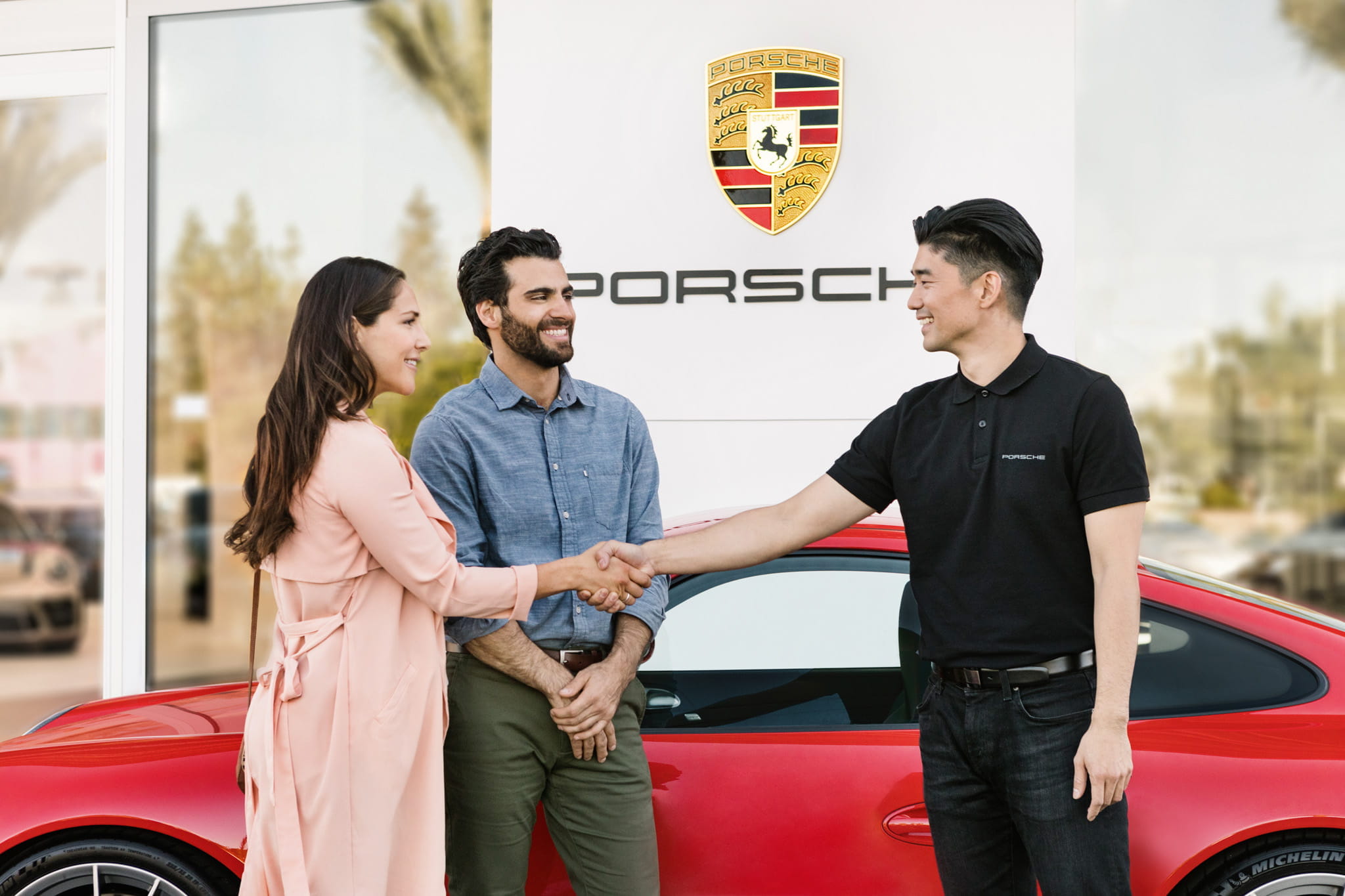 Porsche Warranty The current extraordinary situation has created challenges and restrictions for all of us in many respects. We continually strive to offer our customers the best service wherever possible and to make your everyday life a little easier, at least in terms of your mobility. Find out more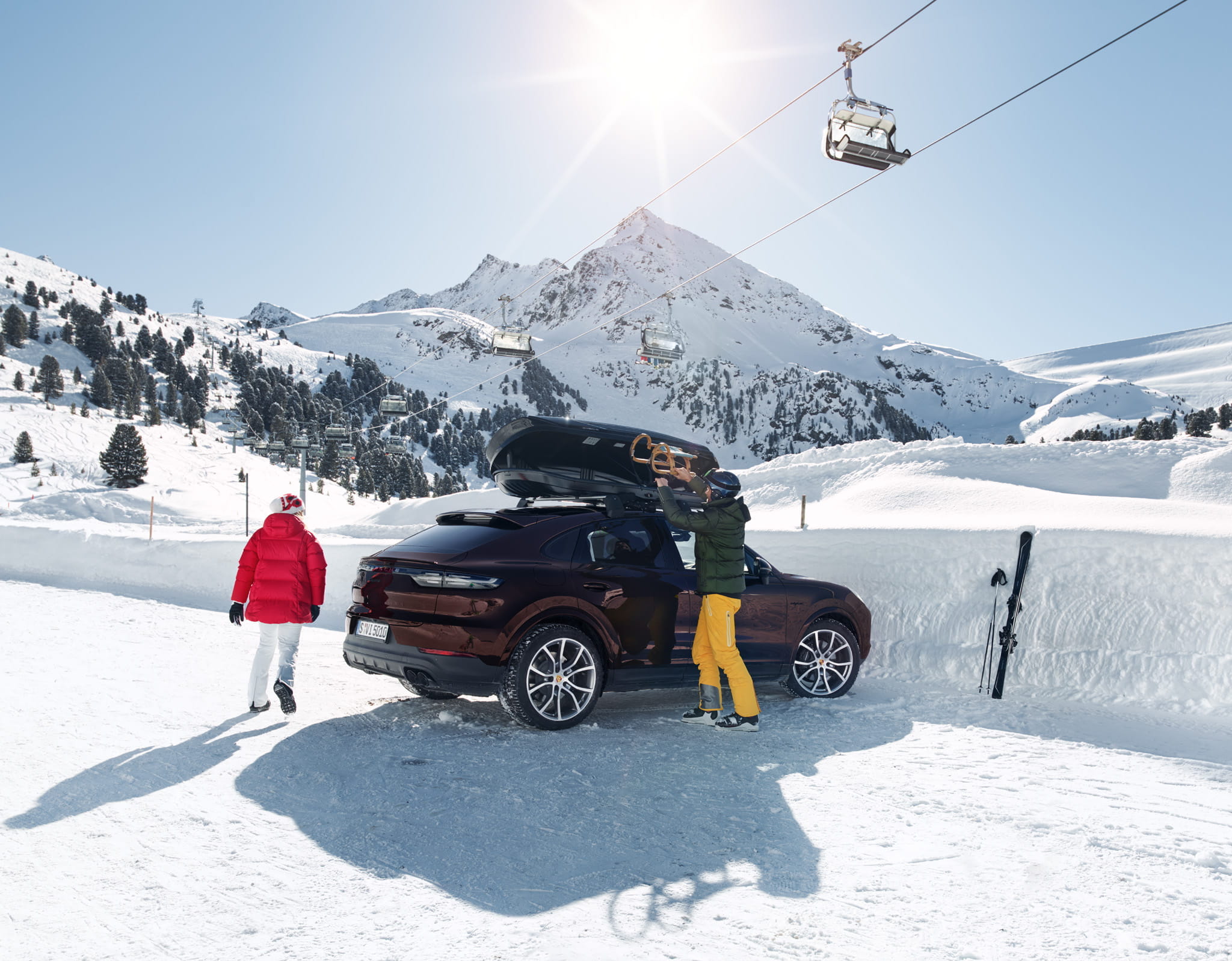 Genuine Porsche Tequiptment With more than 25 years of knowledge and experience, Genuine Porsche Tequipment Accessories always stands for one thing: Porsche-level quality. Developed with the whole vehicle in mind and tailored to your Porsche. High-quality products that allow you to easily adapt your Porsche to your requirements. Retrospectively and simply. With products that exactly match your Porsche. As well as you yourself. Find out more
Genuine Porsche Parts & Service Whether classic or modern, series vehicle or GT model. We'll do our utmost for your Porsche, maintenance, upkeep and repair. And, thanks to Porsche Genuine Parts, you can be sure that your original will stay just that.
We only use Genuine Parts imported directly from the factory in Germany with strict quailty standards. If in the unlikely event a part which has been purchased as a retail repair fails, you can rest assure that our parts are also backed with two years parts warranty.

Terms & conditions apply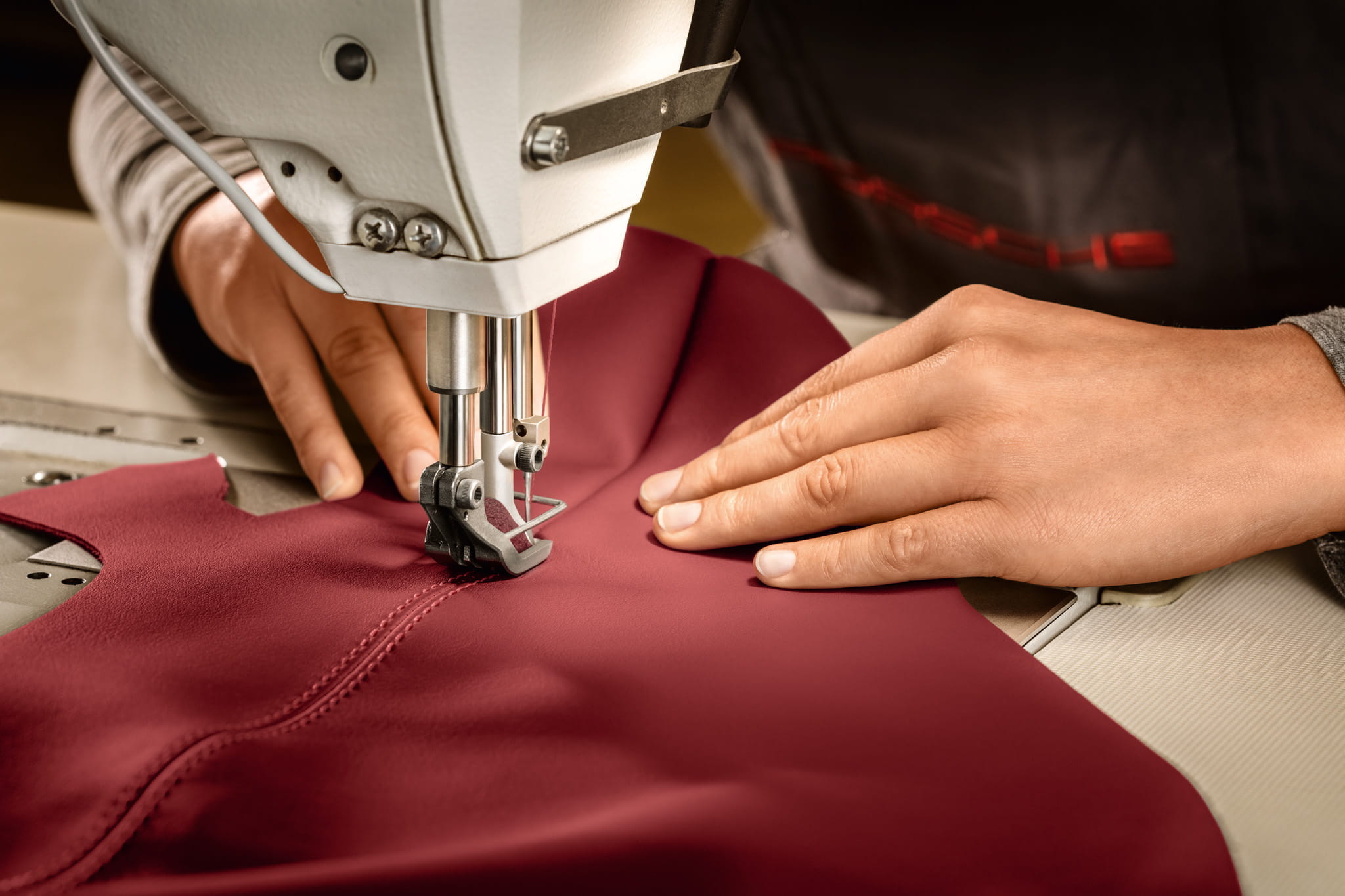 Porsche Exclusive Manufaktur Something extraordinary does not just happen somehow, somewhere. It happens at a very particular place. Hand-crafted. With experience. With passion. And through the inspiration of customers. Experts in their profession pass on these ideas and the personality of the buyers to the vehicle – and thus make a Porsche "your" Porsche. Find out more
Get in Touch
Note on data processing Agree Settings Our website provides content from Google maps. To see this content, you have to consent to the data processing by Google maps.
604.530.8911
General Request
Make a service appointment
Make a sales appointment
Request a Test Drive
Get a Quote
Get Directions
Address
Showroom
Porsche Centre Langley
6016 Collection Drive
Langley
BC V3A 0G2
sales@porschelangley.com
https://porschelangley.com/
Phone
Opening Hours
Showroom
Showroom is closed on Sunday and public holidays
Service & Parts
Service & Parts is closed on Sunday and public holidays