Behind the scenes at the global Porsche Cayenne launch event in South Africa

Porsche Centre Oakville's Francesco Policaro recently travelled to Limpopo, South Africa, to learn about the third-generation Porsche Cayenne and test its merits in an African safari setting.

Sometimes business travel can be a dry and boring affair. Fly to some city, check into some hotel, meeting, conference, hotel, meeting, conference, hotel, then fly home. The recent Porsche Dealer Launch Event at Camp Cayenne in Limpopo, South Africa, a few hundred km from Johannesburg, was not one of these business trips.

"It was really one of those bucket-list things," says Francesco Policaro, Dealer Principal at Porsche Centre Oakville. "Everyone wants to go on Safari, so it was really cool to experience it with Porsche."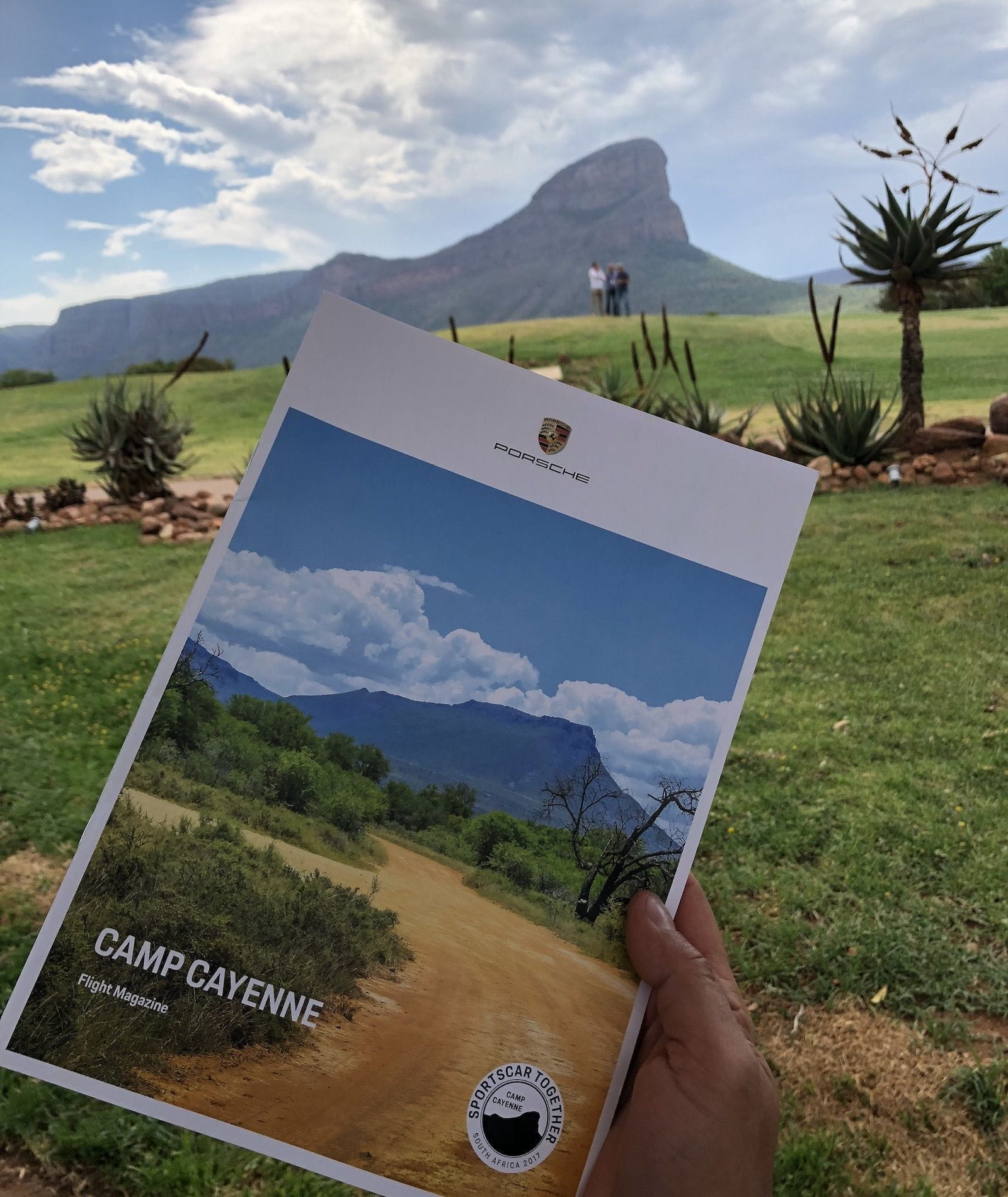 As a representative of the dealership, Francesco was flown out along with several hundred other lucky members of Porsche management from around the world to meet the third-generation Porsche Cayenne and discover first-hand what it was capable of. Far from your typical, run-of-the-mill conference weekend, this multi-day event was both a celebration of Porsche's engineering triumphs and an exploration of South African culture.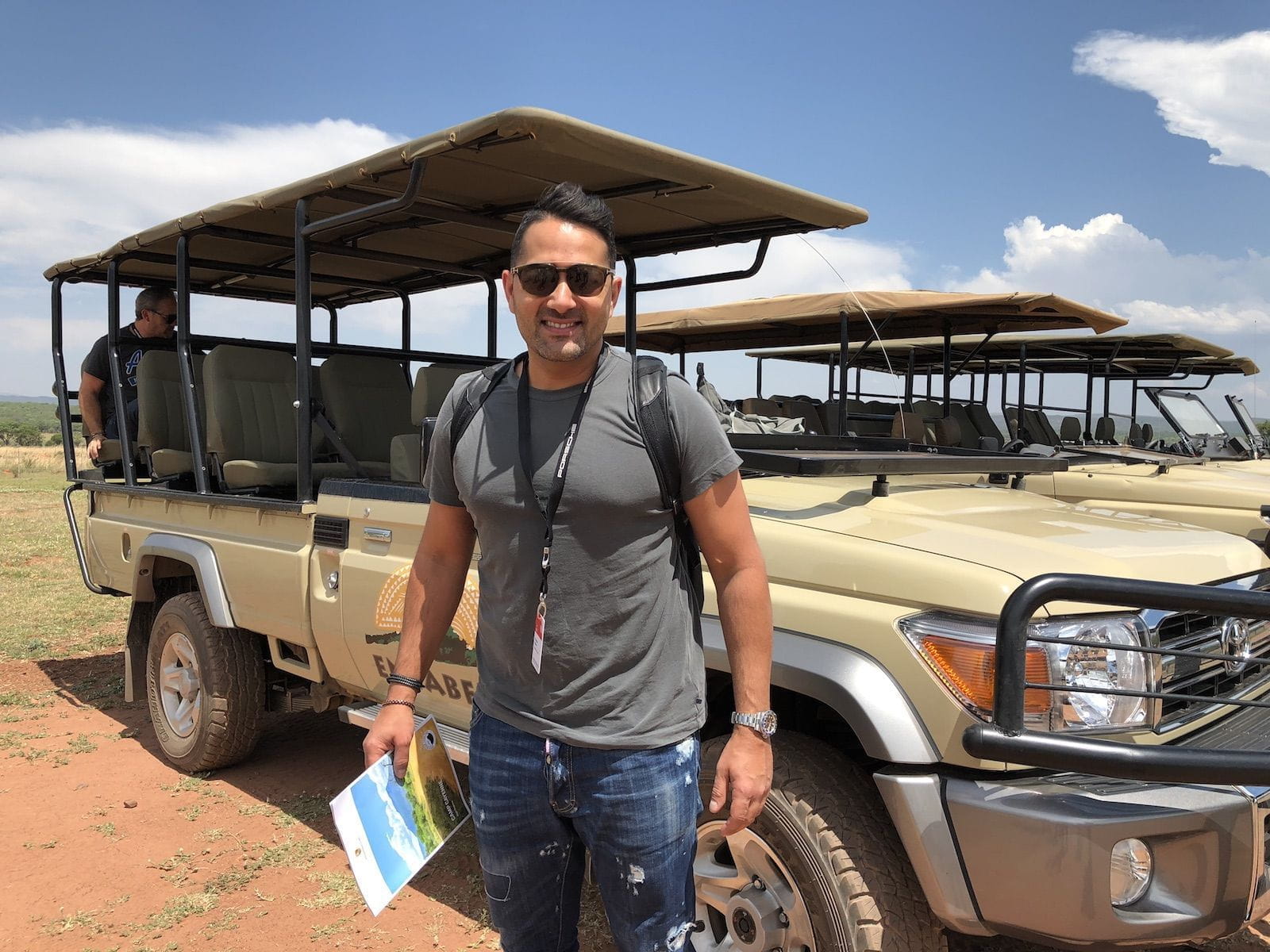 The setting for the main event was Legends Golf & Safari Resort, located a 45-minute flight by bush plane from the Johannesburg airport. After settling in, guests attended a dinner where, from somewhere out in the African bush, two brand-new, third-generation Cayennes drove in.
"We had a chance to see the cars for the first time and sit in them before having dinner," says Francesco.
The next day, the group met the vehicles in a more intimate setting, through a series of workshops that drilled down on aspects like marketing, options, pricing and Tequipment. In the afternoon, it was time to drive.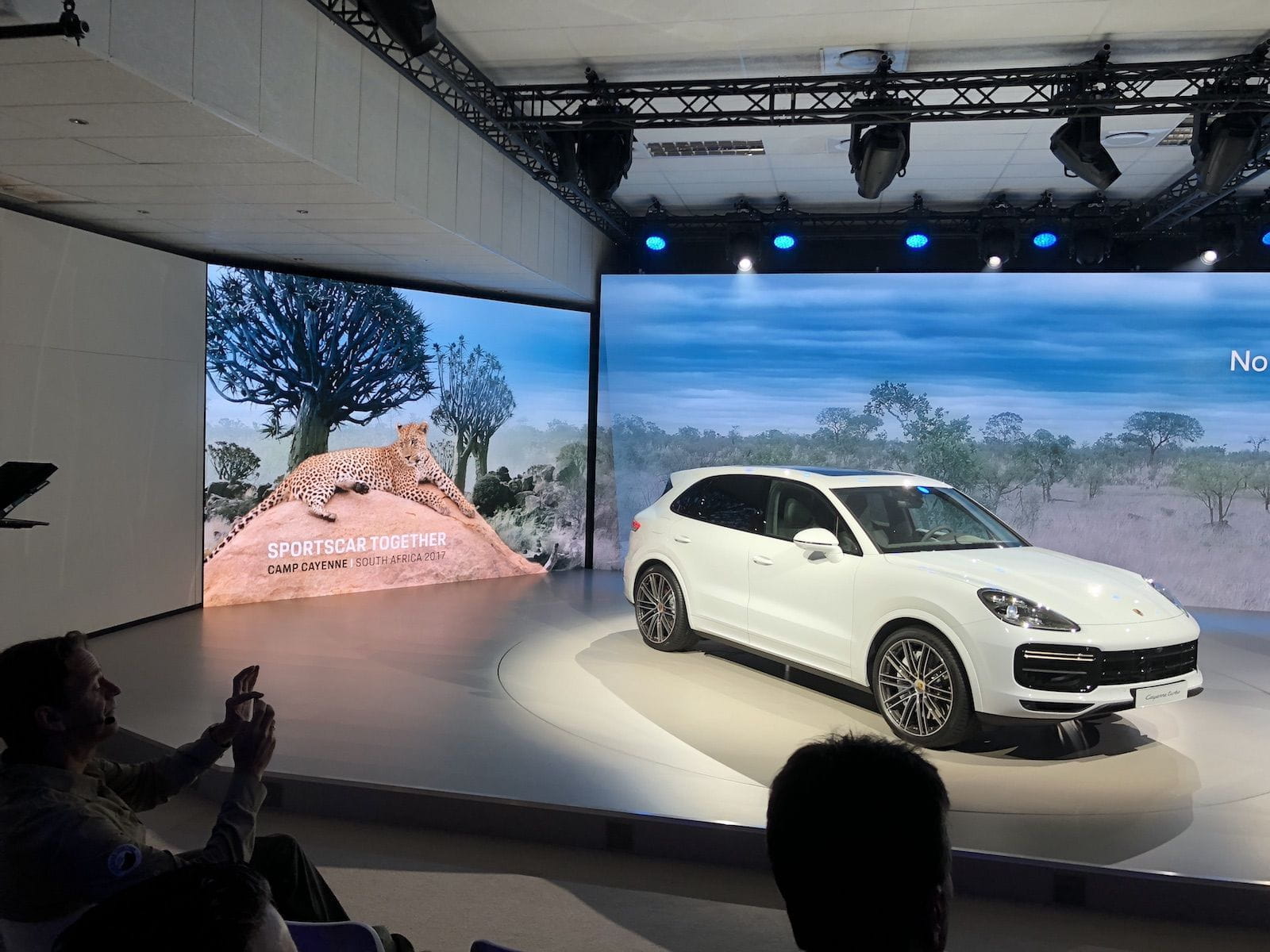 "They had a hundred or so brand new Cayenne," says Francesco, "and you hopped in with a partner. We got up to some significant speeds…there wasn't an autobahn there, but we really were able to test the cars. It's was pretty cool. We were driving through these small communities and there are kids on the side of the road. They don't see many Porsche in their life, let alone 100 of them going by, so it's pretty cool. People were jumping up and down and waving at us—quite the experience for them too, I guess."
After testing the Cayenne on the asphalt and concrete, the group headed to an off-road track where they were greeted by a Porsche Sport Driving Instructor who introduced them to the next leg of their adventure.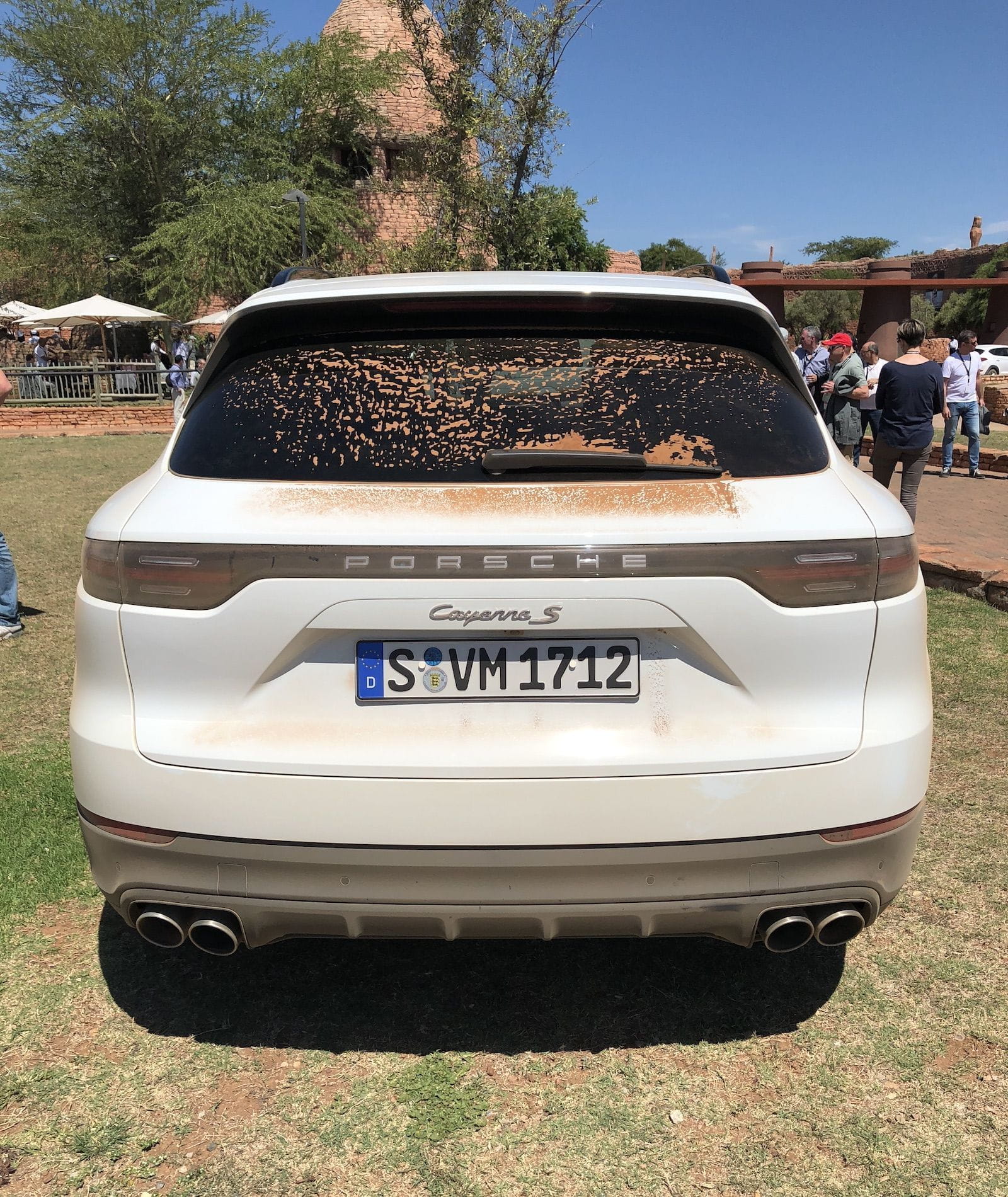 "We were able to get the car going up and down and test out all the off-road capabilities, which was amazing," says Francesco. "You wouldn't necessarily think they're as capable as they are off-road, but so much r&d goes into the off-road technology. Many drivers may not use it, but it's amazing to see what they can do."
"And it's amazing to see how Porsche can continually improve the product," he said. "You think 'the Cayenne is great, how can it get that much better?' and then they bring out a new car and it's not just marginally better, it's substantially better. The new engines, for example, are fantastic—a lot more power. And along with the power is the chassis. For interior and exterior design, there a are a few cues from the Panamera, so you kind of know what to expect from a design and interior standpoint. But the chassis really gives a nicer ride, the handling is much improved, it feels as close to a 911 as you're going to get in an SUV. It's more 911 than it ever has been before, so it's very Porsche…until the next one and then they'll do it again."
And while the primary focus of the trip was the new product from Porsche, the surrounding area's culture was by no means pushed by the wayside. On the second night at Camp Cayenne, the group was treated to a South African-style buffet featuring various fish, meat and vegetables all grilled. They were also lead out onto the Safari where they saw wildlife like rhino, cheetah, giraffe, zebra, impala, warthogs, buffalo. And Francesco and a few others even opted to use the final morning to explore the African wildlife further, this time via a chartered helicopter.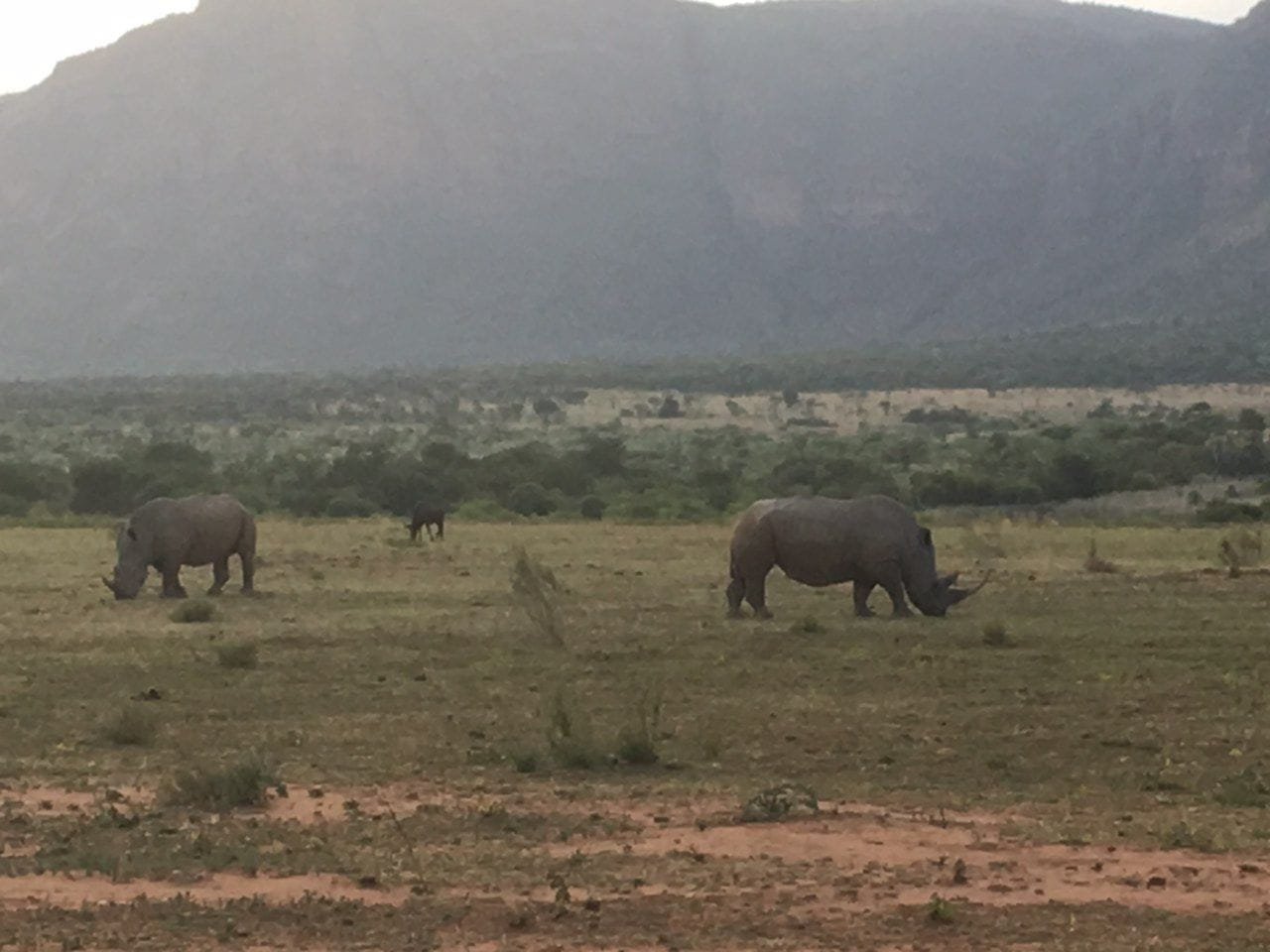 Then there was the resort itself:
"The resort is thousands and thousands of acres and the rooms are spread out around the resort, so you need to take a bus to get around," says Francesco. "We had to prepare ourselves with bug repellent, check our rooms at night to make sure there weren't any spiders or snakes, and they advise you not to leave your window open because if you do the monkeys will come in."
But a few glances over the shoulder on your way from the bus to your room alone at night is a small price to pay for the business trip of a lifetime.
"The whole experience was one for the books," says Francesco. "You definitely don't forget stuff like that."
Date Posted: November 28, 2017