Glorious finish

It's over! The checkered flag dropped on the tenth race of the Ultra 94 Porsche GT3 Cup Challenge Canada by Michelin series.

This last race of the season proved to be perfect in the sense it ran from start to finish without interruption… No yellow flags, just 45 minutes of pure racing on the legendary Mosport track, now known as the Canadian Tire Motorsports Park.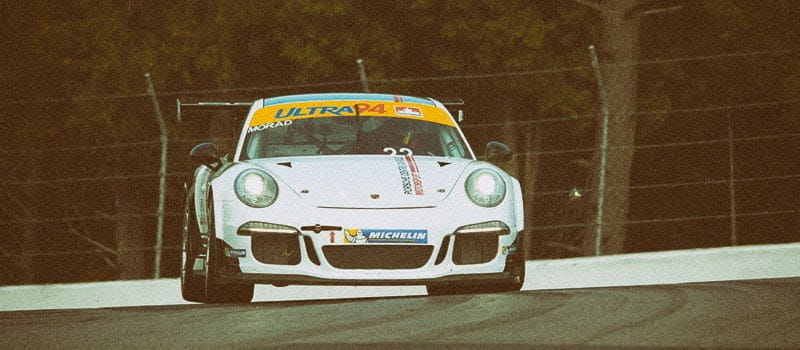 Daniel Morad, driving Alegra/Porsche Centre Oakville Motorsport's car number 22 finished second in a race won by Scott Hargrove. Chris Green came in third.
"I am glad with the overall results of this first season in the Porsche Cup series," said Morad after his second place finish. "I managed four second place finishes to close out the season, which is great as a first timer in the series, but I am now finding this is not enough. Definitely aiming for more wins next season!"
Morad's pace during this race was competitive. Scott Hargrove's fastest lap was 1:20.442 while Morad's was 1:20.497, a time he set during the fourth lap of the race.
Overall, Morad finished second in the driver championship, five points behind Green
Tim Sanderson, Daniel's teammate, also in the Platinum division, grabbed fifth position at the wheel of a cup car the team had rebuilt overnight.
Michael De Quesada, finished seven, good for the win in the Gold division in front of his father, Carlos De Quesada, eight overall. Carlos was also driving a car rebuilt overnight following a harsh crash in the first lap of Saturday's race.
"Doing the sweep this weekend, wining both Gold Cup races, was amazing," said Michael De Quesada. "It was also great to realize at the end of this last race my dad and I would finish one-two in the Gold division."
It sure was a busy weekend for the team, fielding six racecars and rebuilding two of these between Saturday and Sunday races.
The end result of the weekend is a great one for the Alegra/Porsche Centre Oakville Motorsport team, winning the team championship in the top class, the Platinum class, four points ahead of their closest competitor, Pfaff Motorsports.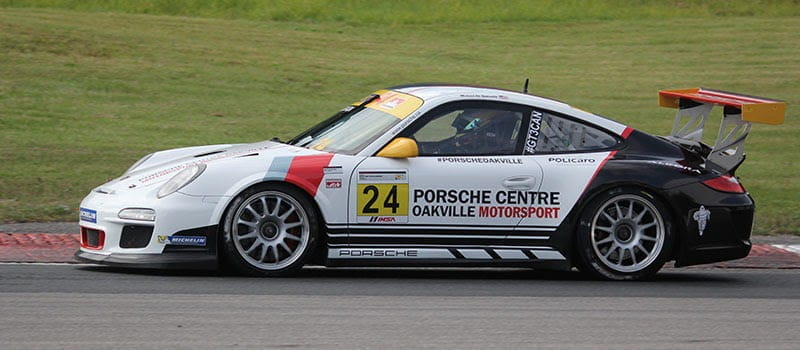 Date Posted: August 31, 2015