Performance Meets Performance Bike Ride

Engineering excellence converged on four wheels and two at the recent Porsche Centre Oakville and Cervélo bike ride. The two high-performance brands teamed up for a day of man-powered speed and fun, which led riders from Porsche Centre Oakville up and over the Niagara Escarpment and back again.

Over 50 cycling enthusiasts came out for the ride, meeting bright and early at Porsche Centre Oakville for a light breakfast before mounting up and heading westward on the 30 or 60-km route.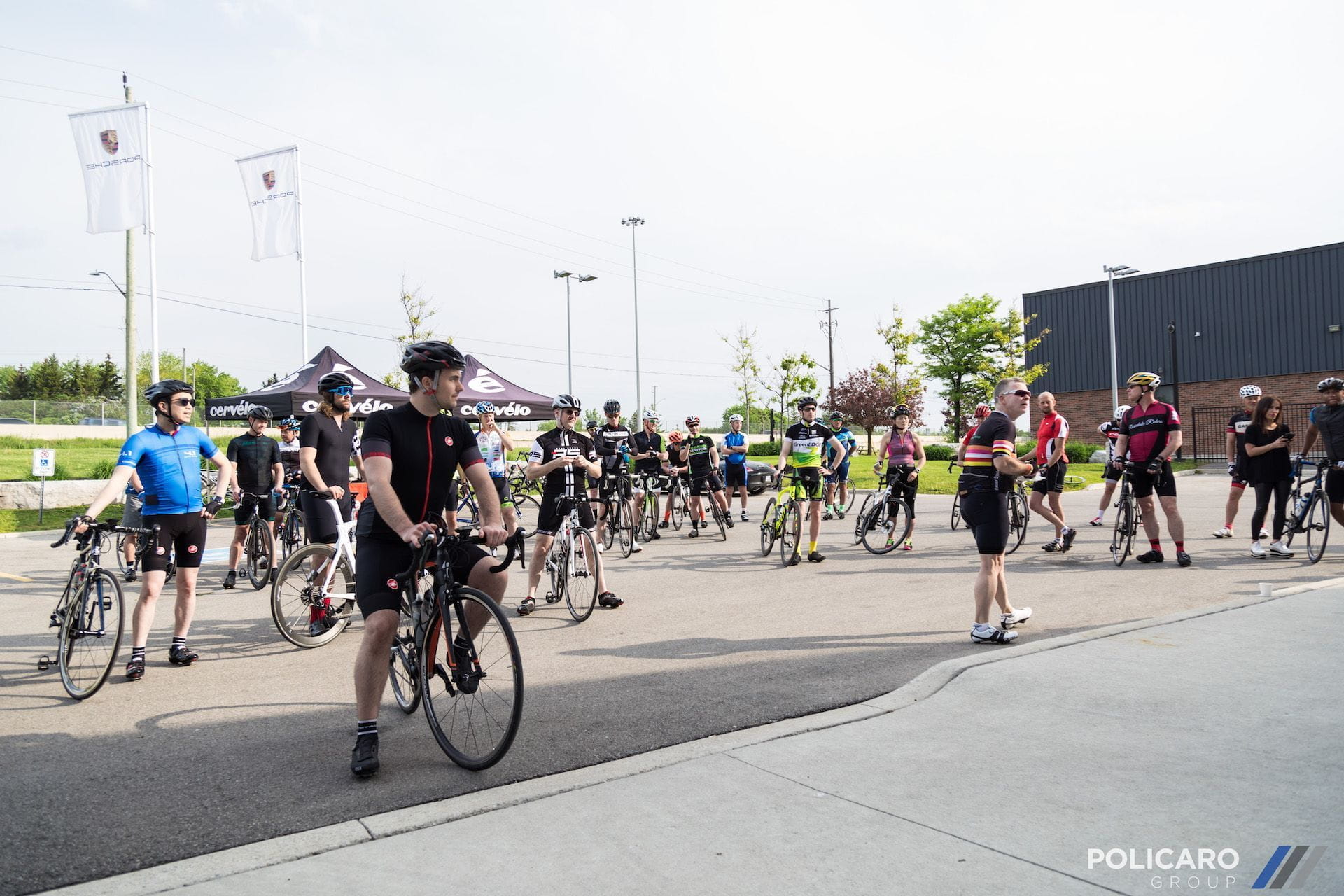 Many riders brought their own bikes, but Cervélo also provided test units, giving enthusiasts the chance to push the pedals on the world's lightest and fastest professional road bikes.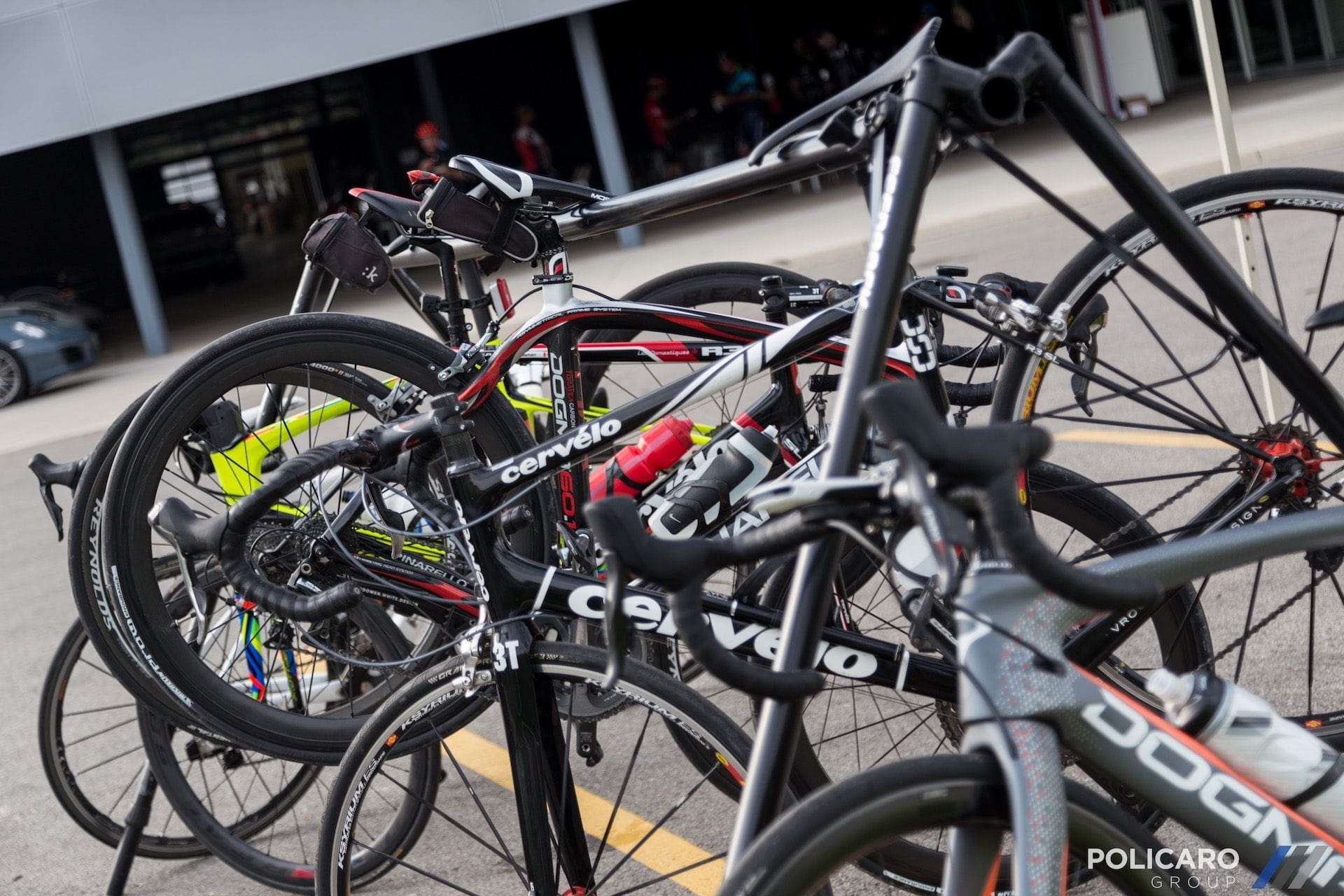 After the journey, the group once again gathered at Porsche Centre Oakville for some post-ride nourishment, parking their performance road bikes next to (and even atop) the performance Porsche vehicles on the lot.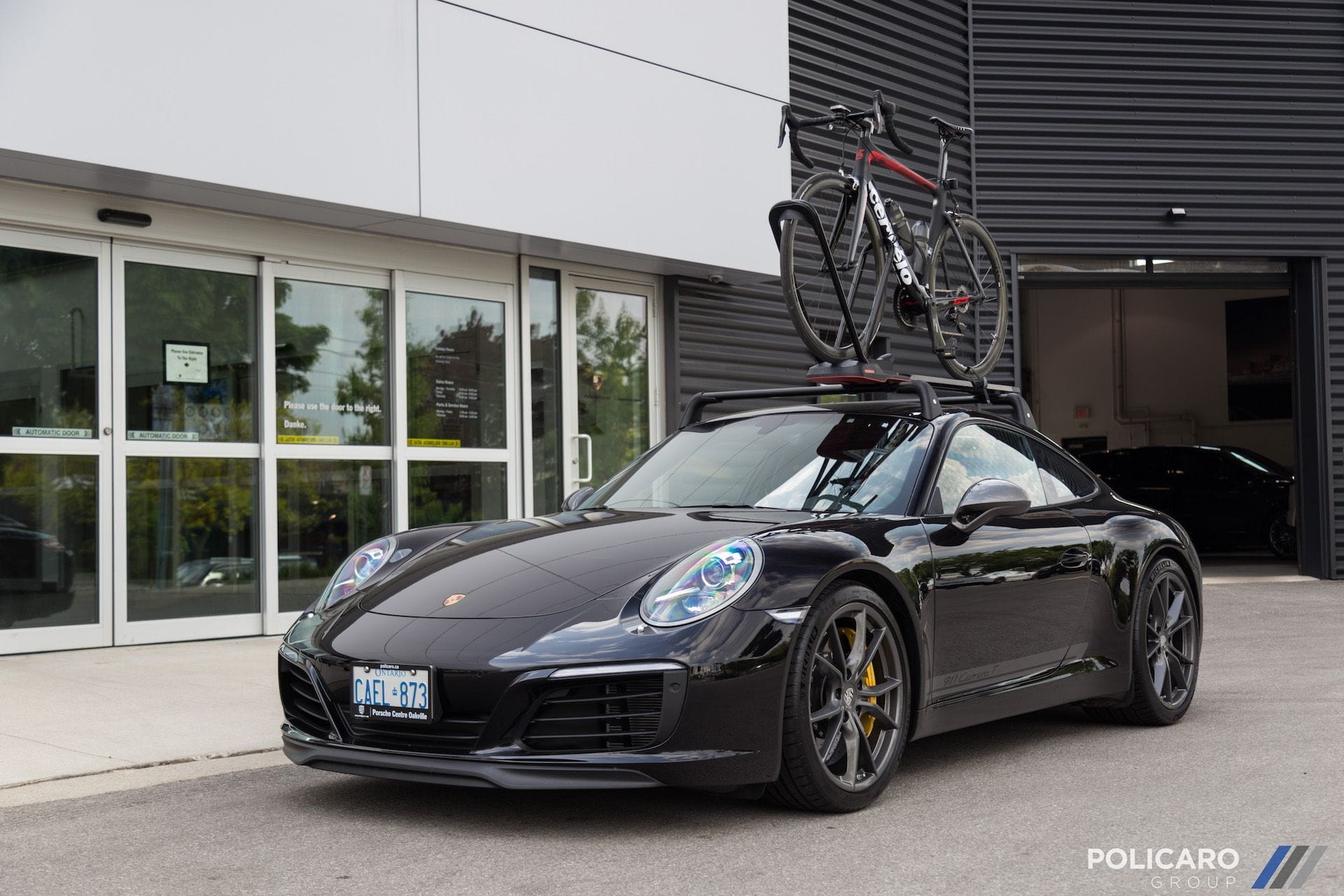 Author Anna Dopico was also on site signing copies of her book To Make Riders Faster, which recaps the story of Cervélo from its humble beginnings in a Montreal basement to the iconic cycling brand it is today.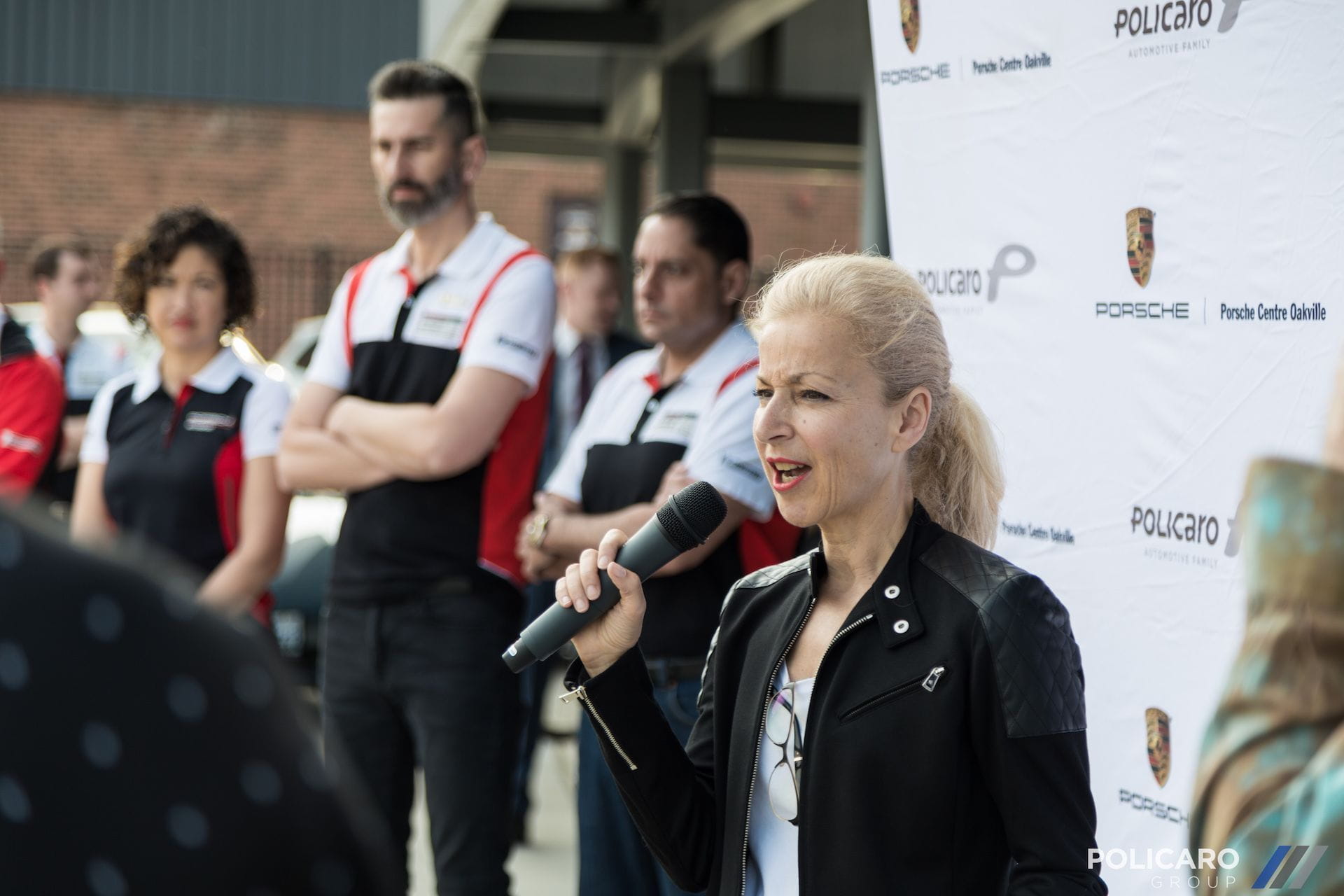 Cycling season is in full swing. Are you prepared? For information on upcoming events, visit our 2018 Events Calendar.
Date Posted: June 19, 2018