Porsche 911 GT3 RS and Mission E Cross Turismo debut at the 2018 Geneva Motor Show

Porsche introduced two very different but equally exciting vehicles at the 2018 Geneva Motor Show. The 2019 GT3 RS represents the brand's past, carrying on the storied legacy of the 911 with a 520-hp six-cylinder engine that sings loud and proud. The other, the Mission E Cross Turismo, is a glimpse of the potential future, driven by an all-electric powertrain that doesn't make any sound at all.
Mission E Cross Turismo Concept
The Cross Turismo is the second concept in the Mission E Series. The first was more akin to the 911, while the Cross Turismo, though it shares a frontal profile with the 911, bears more of a resemblance to the Panamera Sport Turismo when viewed from the side or behind.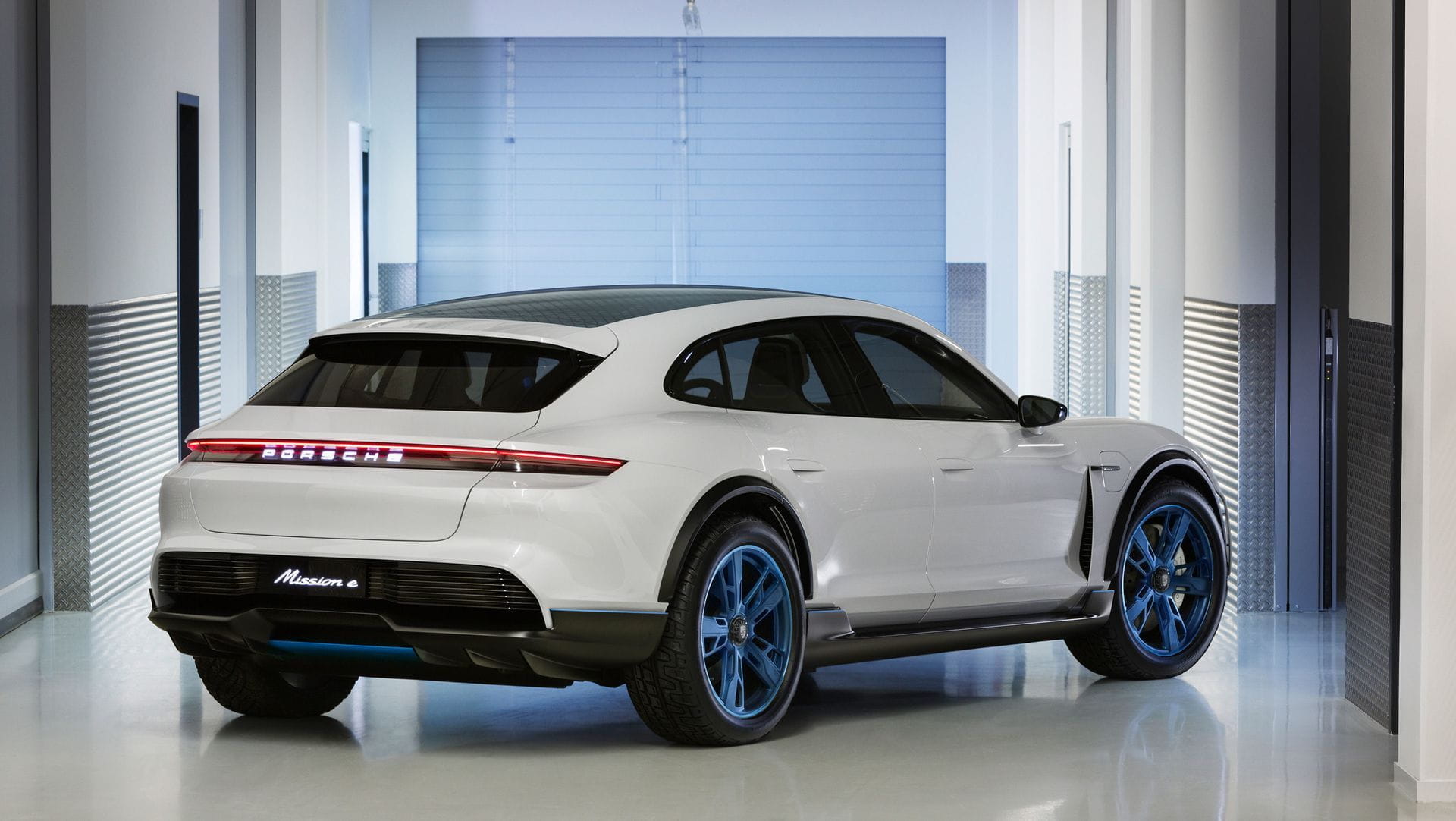 The crossover utility vehicle concept seats four, with AWD and a flexible interior space designed to benefit an active, athletic lifestyle. The display and operating concept incorporates eye-tracking control that detects which of three instruments the driver is looking at and enhances it, and a passenger display screen that extends nearly the entire width of the dash, granting the front passenger easy access to controls.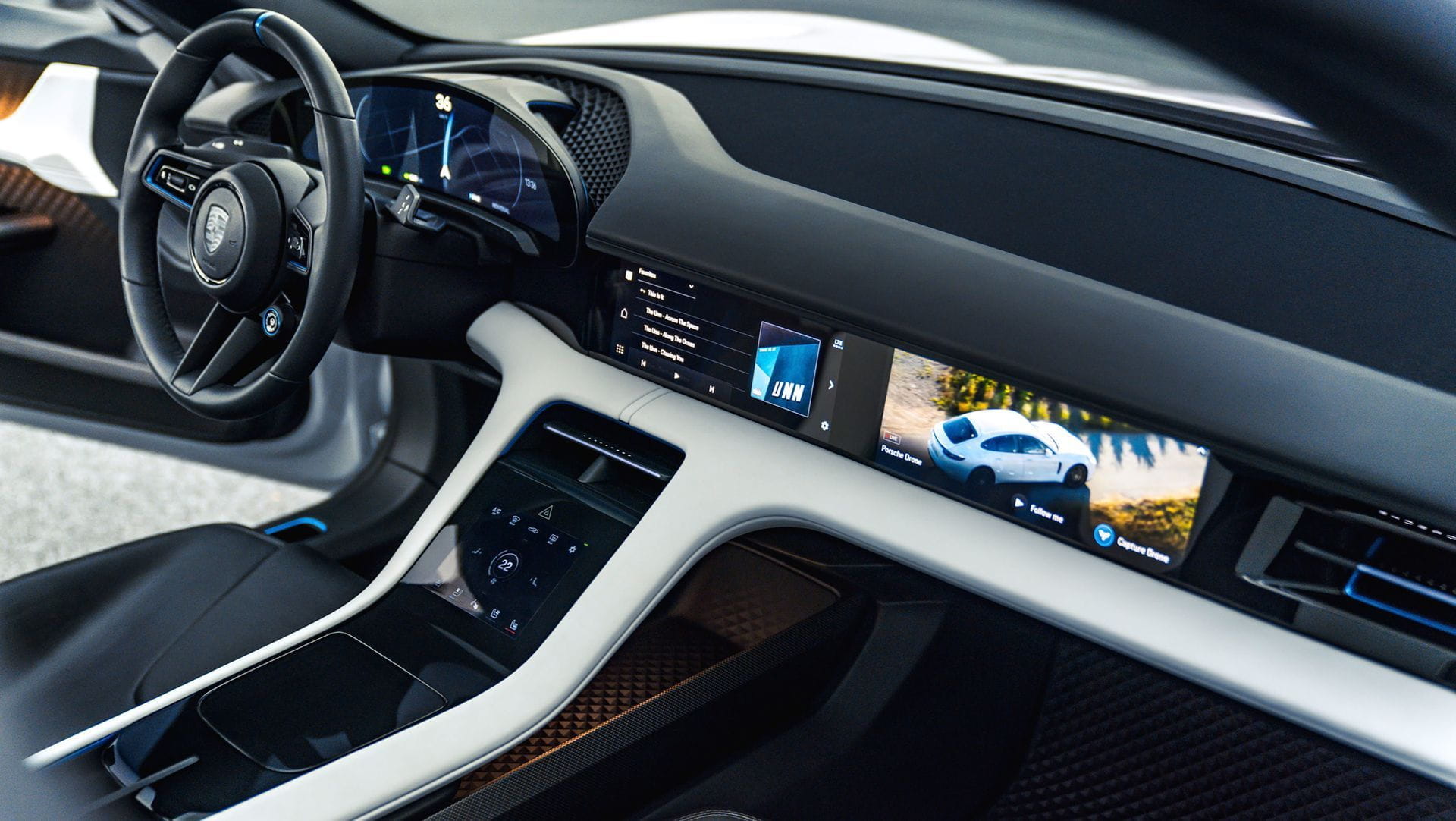 Power comes from two permanent magnet synchronous motors (PSM), one at the front and one at the rear, which combine to make 600 hp, scooting the Mission E Cross Turismo from standstill to 100 km/h in less than 3.5 seconds and up to 200 km/h in under 12 seconds.
Even more impressive than how quickly it can get up to speed, however, is how fast it can charge. The vehicle's 800-volt architecture allows the lithium-ion batter to be charged for a range of over 400 km in around 15 minutes!
Porsche plans to release some version of this concept next year, which will make it the first all-electric Porsche available for purchase.
2019 911 GT3 RS
For those who remain reluctant to let go of the fuel-powered ways of the past, there's the 2019 911 GT3 RS, which Porsche displayed in a new colour, Lizard Green. It's an entirely different beast than the Mission E, drawing its power from the most powerful naturally aspirated engine Porsche has ever made. The GT3 RS' 4.0-liter flat-six motor produces 520 hp (20 more than its predecessor's) and 346 lb.-ft of torque at 9,000, which helps get the car to the benchmark 100 km/hr in 3.4 seconds. Its top speed: 312 km/h!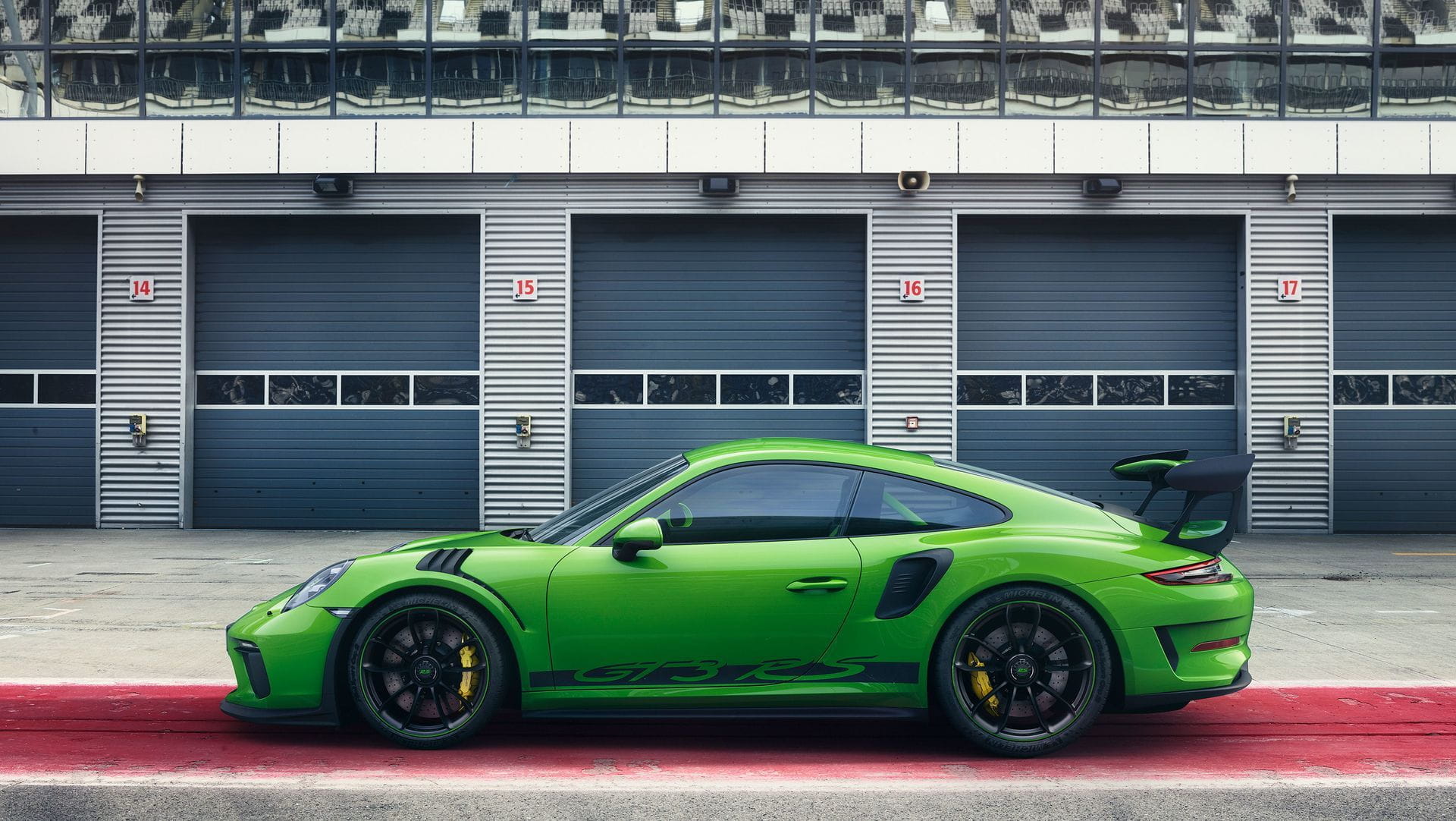 Other updates to the track star include carbon-fiber bits like the front trunk lid that bring the weight down and tweaks to the chassis to improve handling.
The 2019 Porsche 911 GT3 RS will arrive at Porsche Centre Oakville later this year, but pre-ordering has begun. Contact us to learn more.
Date Posted: March 26, 2018