Porsche Centre Oakville wins Porsche Premier Dealer award fourth year in a row

The streak continues! For the fourth year running, Porsche Centre Oakville has won a Porsche Premier Dealer award. The annual program recognizes a select few Porsche Centres from each country for outstanding representation of the brand's pillars of passion, prestige and authenticity. Last year, Porsche Centre Oakville became the first Porsche Dealer in Canada to earn the title three years in a row, and this year they're pushing the envelope even further as they become the first Centre in the nation to win four years straight.

"Porsche is well represented by great operators across the country, so it's our honour to once again be chosen as one of the national leaders," says Francesco Policaro, CEO of the Policaro Group. "The fact we've been able to earn the prestigious recognition four years consecutively is testament to our team's unwavering commitment to excellence."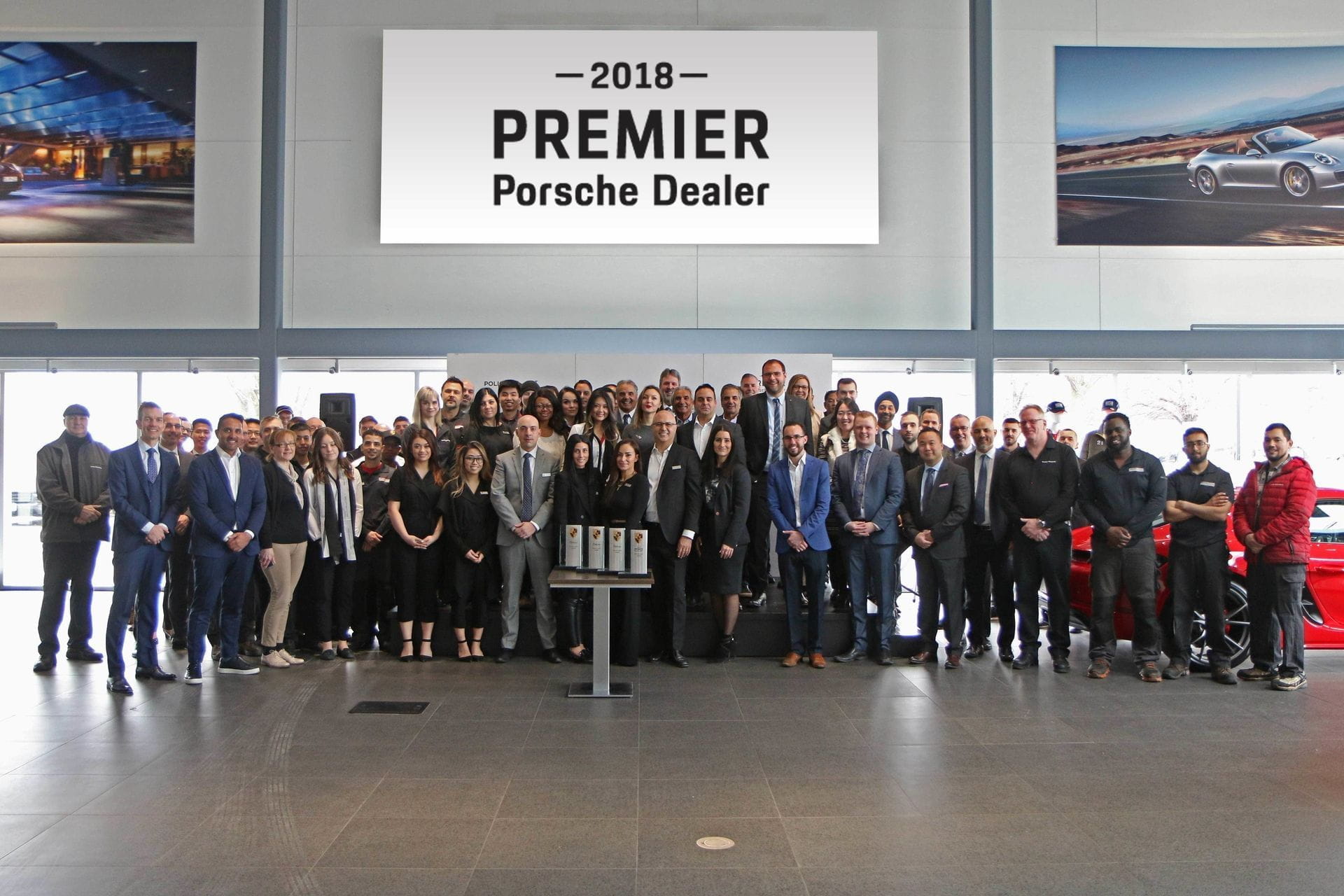 The program grades dealer locations on a 2,000-point scale, tallying multiple KPIs, including Sales Performance and a Customer Satisfaction Index. In 2014, during its first year of business, Porsche Centre Oakville set the bar by earning Premier Dealer status as one of just three locations across Canada—four years later and the tradition continues.
Come by the dealership, browse the latest Porsche selection and help celebrate another year of award-winning service at Porsche Centre Oakville.
Date Posted: April 30, 2018