Porsche changes the game with the electric Taycan

Porsche's first-ever electric vehicle, the Porsche Taycan, dropped hot and heavy in its world premiere this November, which took place simultaneously on three continents.

The four-door, fully electric sedan had its European unveiling in Berlin, Germany; it's Asian event in Fuzhou, China; and a North American presentation in Niagara Falls at the border of the U.S. and Canada.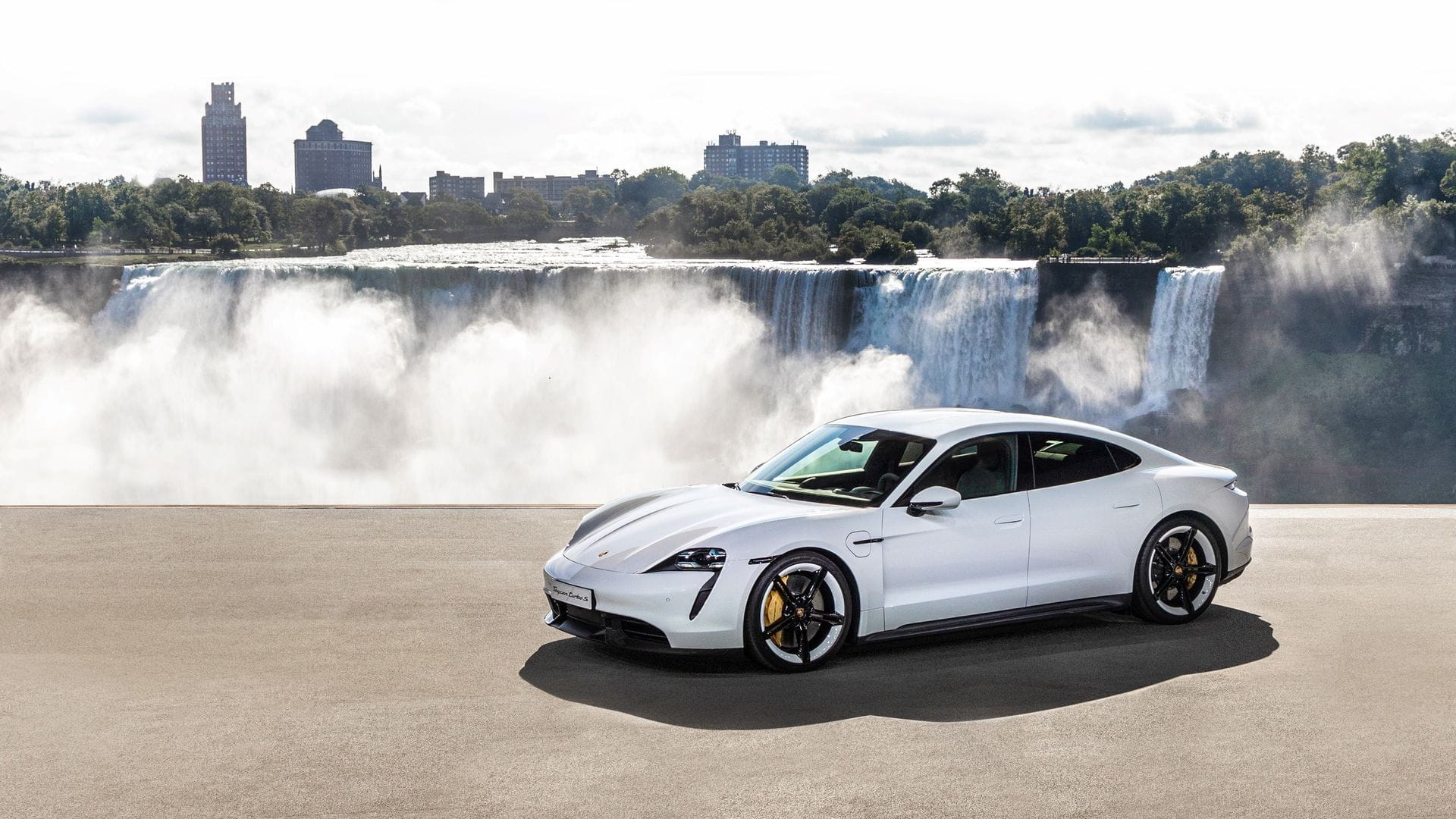 "The Taycan links our heritage to the future. It carries forward the success story of our brand – a brand that has fascinated and thrilled people the world over for more than 70 years," said Oliver Blume, Chairman of the Executive Board of Porsche AG, in a press release. "This day marks the start of a new era."
The Taycan will arrive in two variants – the Taycan Turbo S and Taycan Turbo – but Porsche promises two down-tuned versions to follow later.
The all-wheel-drive Turbo and Turbo S each house a pair of electric motors and 800V setup, including a rear permanent magnet synchronous motor (PMSM) good for 450 horsepower in each. In the front of the Turbo is a 235-horsepower while the Turbo S gets another 255 horses from its front engine.
The duo of powerplants brings the Taycan Turbo S up to 100 km/h in 2.8 seconds. The Turbo will make that same sprint in 3.2 seconds. Top speed for both is 260 km/h.
Range, meanwhile, is set at 412 km per charge in the Turbo and 450 km in the Turbo S. And thanks to the 800V configuration, the Taycan's battery can be charged up to 80 per cent full in just 22.5 minutes.
Exterior design is typically and stunningly Porsche, with an emphasized rear end and sloping roofline. Inside, the cockpit layout is headlined by a combined infotainment display and optional passenger display that form an integrated glass band. Interior materials are formed from recycled material and are all leather free, marking another first for the brand.
The Porsche Taycan is scheduled to arrive on roads in North America in 2020. Stay tuned for an exact arrival date here at Porsche Centre Oakville.
Date Posted: December 27, 2019