Porsche in the Hybrid Age

When you think of Porsche, the first thing that comes mind is a classic 911 barreling down a mountain road, its flat-six engine bellowing at full chat (admit it, you have the image in your mind right now!). The German brand has been known to draw inspiration from its storied past to develop new technologies, which is exactly why it should come as no surprise that Porsche has advanced hybrid vehicles in its lineup.

Not following? It's like this: back in 1898, Ferdinand Porsche designed an electric vehicle for Lohner-Werke. At the time, it was a front-wheel drive vehicle with hub-mounted electric motors, but Porsche later incorporated another pair of electric motors at the back and a gasoline generator for more range, essentially turning its creation into the first hybrid car ever produced. It was also four-wheel drive, a rarity back then. Think of it as the Cayenne e-Hybrid's great-great-great grandfather.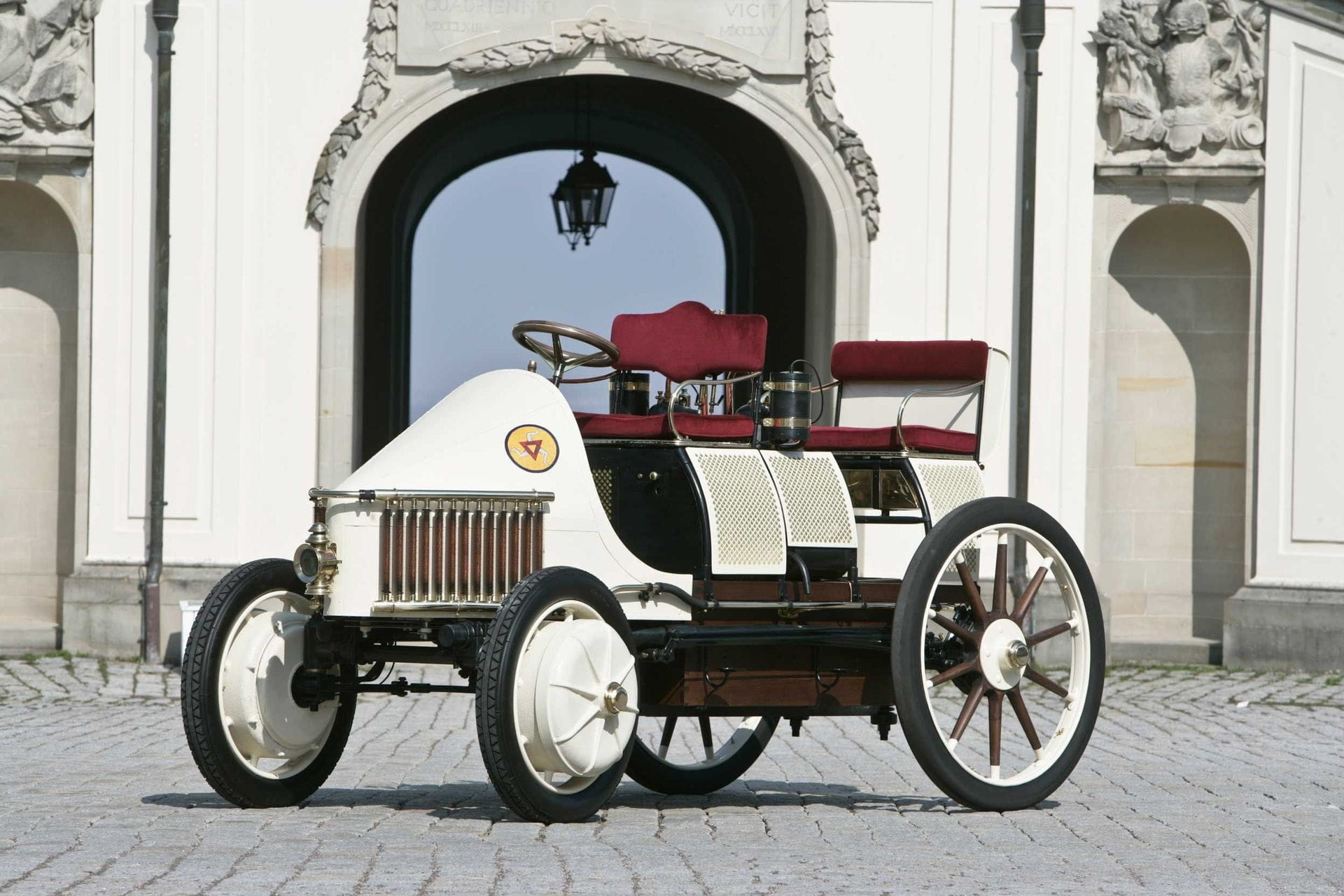 Photo: Porsche Cars North America, Inc.
Today, Porsche offers one of the most advanced hybrid system on the planet on both the Cayenne e-Hybrid and the Panamera e-Hybrid. Both models work essentially the same way: a force-fed V6 (supercharged in the Cayenne, twin-turbo in the Panamera) sits under the hood and provides the bulk of the horsepower for when you need your Porsche to accelerate (often, hopefully). An electric motor also sends additional power to the transmission, providing instant torque and acceleration.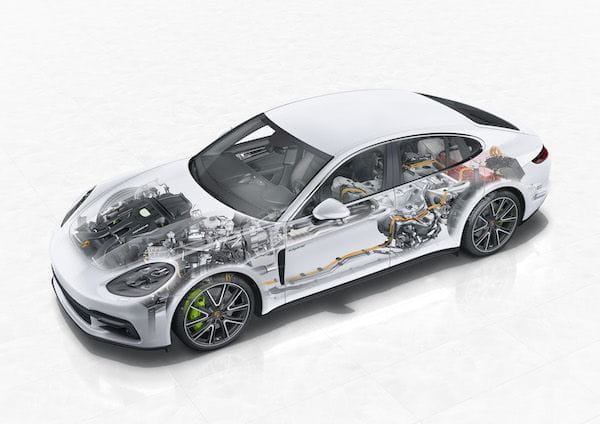 While driving regularly, however, the system offers something no other Porsche can: electric-only drive, emitting zero emissions and no sound. If you only drive short distances, you will never hear the gasoline engine. Plug the vehicle in at the end of the day and it will recharge overnight, giving you a full bank of power for the next morning. During the drive, the vehicle will use regenerative braking to give you a little more energy.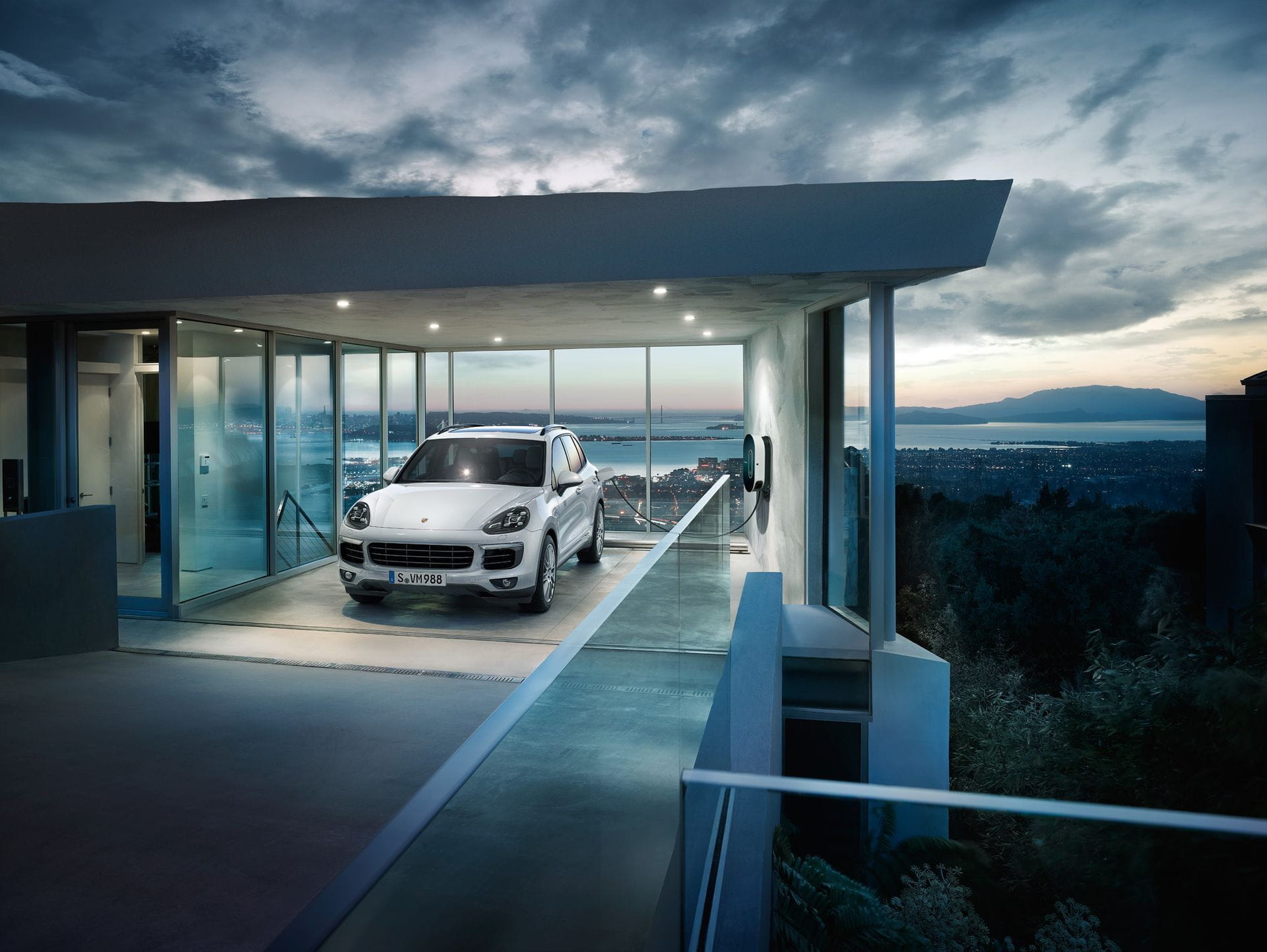 But saving fuel and benefiting from instant power when you need it isn't the only advantages the e-Hybrid system gives you. Since both the Panamera and Cayenne classify as plug-in hybrid vehicles, they can ride in the HOV lane in Ontario and some parts of Quebec (Montreal, most notably).
Driving in all-electric mode provides one of the quietest rides on the market. And with the world-class interiors and ground-breaking technologies that you get from Porsche, the e-Hybrid lineup from Porsche is both a tribute to the brand's story and a bold step toward the future.
Date Posted: December 22, 2017