Porsche made vinyl records out of the tires of its retired Le Mans-winning 919 Hybrid

Ever wonder what happens to the tires that come off of race cars after they've finished circling the track? Some get scrapped, some get put in a pile behind the pits—often to be picked up by avid race fans—and others yet get shredded up and reconstituted into new products that race fans can buy.

Take, for example, the set of tires that carried the sports prototype Porsche 919 Hybrid Evo across the finish line, triggering the waving of the checkered flag, at the 24 Hours of Le Mans in 2017. That instantly famous pair of rubber shoes wasn't just going to go into some rubbish pile—no, Porsche had bigger plans for them.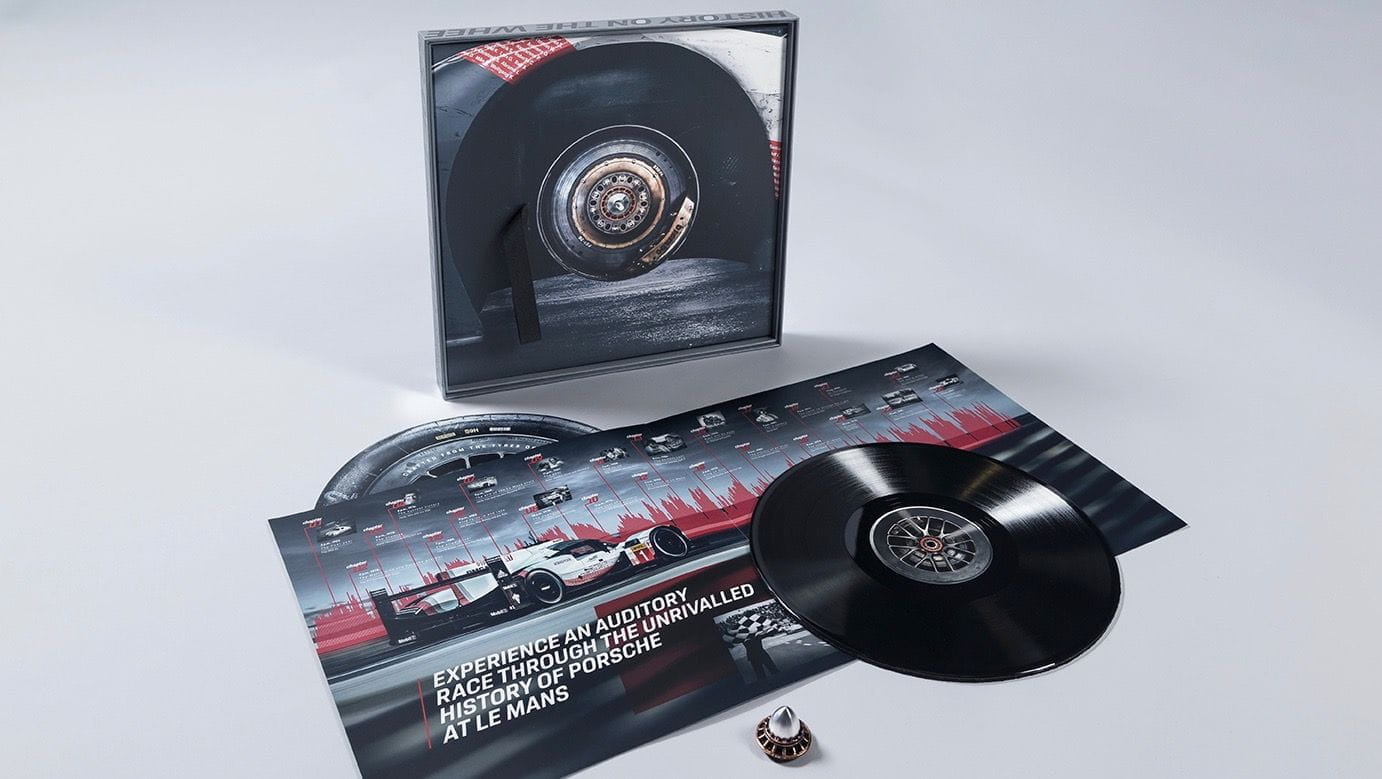 Once the victory lap was complete, Porsche removed the tires, cut them up and pressed them into a set of 200 limited-edition vinyl records, upon which they printed what they're calling "24 Minutes of Le Mans." The one-sided recordings include a collection of audible memories recounting the many victories (19 to be exact) the brand claimed at the world renowned endurance race.
The voices heard narrating the stories include Porsche bigwigs like Dr. Wolfgang Porsche, Chad McQueen, Walter Rohrl, Hans-Joachim Stuck and more.
Of the limited run of 200 disks, just 24 were made available for purchase, going to whomever was willing to put their money where their mouse was. The records were auctioned off on the 24th online, with the proceeds going to Loisirs Pluriel, a French charity for disabled children. Loisirs Pluriel actually has several locations in close proximity to the Le Mans race track, making it the perfect benefactor of the initiative.
If you're feeling left out and like you would've rather liked to have a copy of the exclusive former-tire record for yourself, don't worry too much. The recording was downloaded into a digital format and is available online. Find it on iTunes, Spotify, Shazam, Anghami, Napster or Deezer.
Date Posted: February 28, 2019