RM Sotheby's is auctioning some incredible Porsches.

Anyone interested in buying a classic Porsche in mint condition should get their wallets out, because RM Sotheby's is staging a couple of auctions in August and September featuring some of rarest and most-prized Porsche sportscars ever built. RM Sotheby's, arguably the biggest classic car auction house there is, is auctioning off the oldest car to ever wear Porsche's iconic wide-font script badge (amongst over classic Porsche models) at Monterey and 30 motor cars from the world-renowned Taj Ma Garaj Collection, comprised of cars and collectibles of late iconic collector, Mr. John Dixon. With some of these classics being auctioned off without any reserve, you could theoretically end up with a bargain, but expect plenty of other collectors fighting for the very same piece of machinery that you might be. Here are our top five highlights of these highly-anticipated auctions.
1939 Porsche Type 64
We'll kick things off with this extremely rare Type 64 example. There are only three Type 64 cars in existence, and this particular example has been driven by none other than Prof. Dr. Ferdinand Porsche, as well as his son, Ferry Porsche. It's the oldest car to wear the legendary Porsche wide-font script badge. As if all of that wasn't enough, this car has been under the ownership of iconic racing driver Otto Mathe for over 46 years. It's been thoroughly inspected and certified by a Porsche specialist recently, and it might be the most historically-important Porsche ever built.
1956 Porsche 356 A European Coupe
This European-spec Porsche 356 A is an early model car, having left the factory as only the 34th example ever built. It's been painstakingly restored by marque specialists in gorgeous Fashion Grey, and it scored an impressive 296/300 points in PCA competition three years ago, in 2016. It's been the subject of a feature article in Excellence Magazine in May of 2017, and it comes with a full copy of Kardex and all restoration receipts. It is, for all intents and purposes, probably the most accomplished restoration project ever undertaken.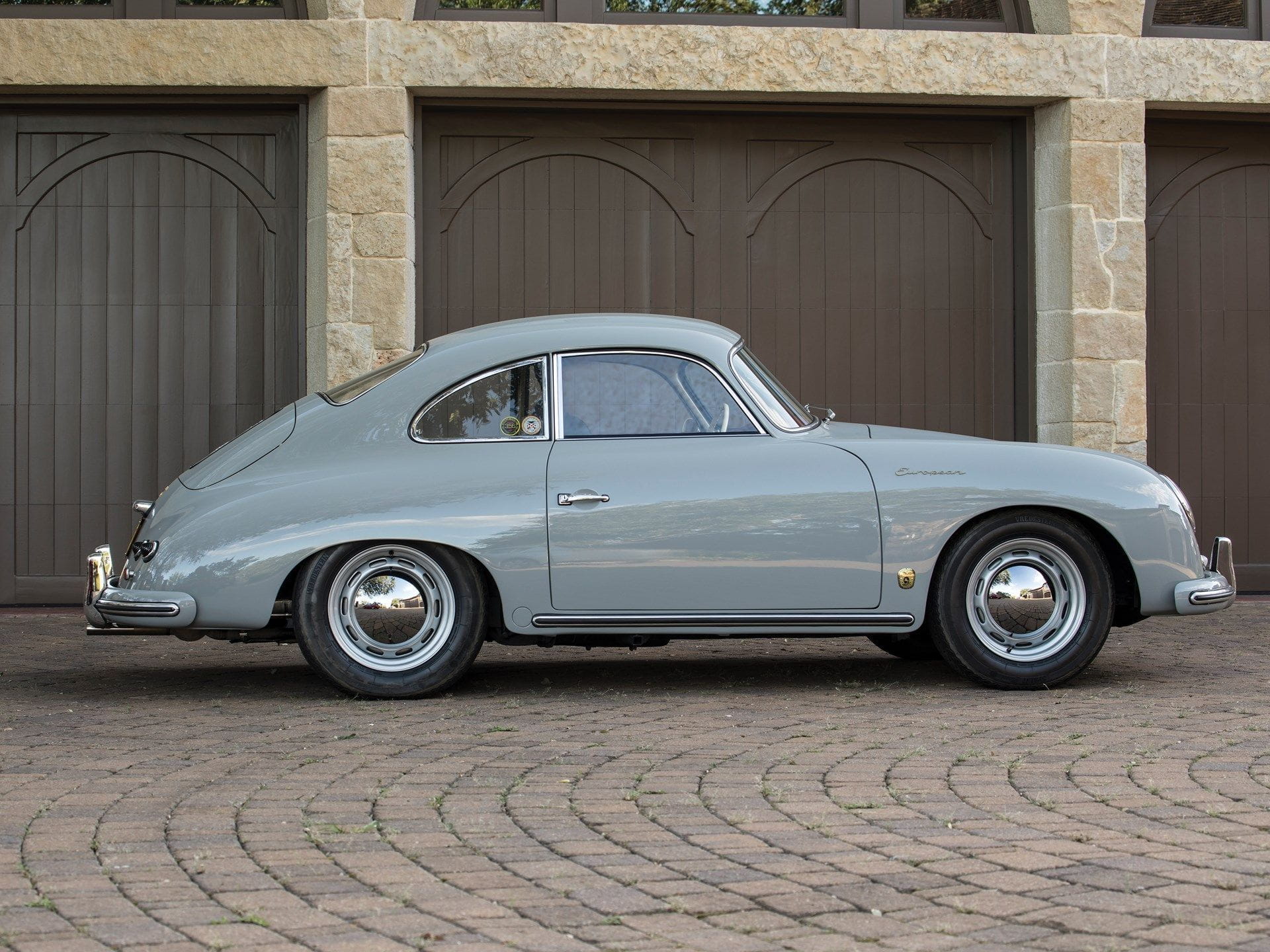 1965 Porsche 356 C 1600 C Cabriolet
This particular 356 C example has spent its entire life in California, and the pristine condition its in clearly shows that. The fact that it's a "C" Cabriolet makes it that much more desirable and valuable, especially given that this particular car comes with a long list of options and boasts a great color combo. It's been given a mild refresh with new discs, hoses, and hard lines back in 2016, courtesy of Mark Miletich of Scotts Valley, who also determined that all of the main body panels on the car are original. One of the most nostalgic convertibles of all time, without a doubt.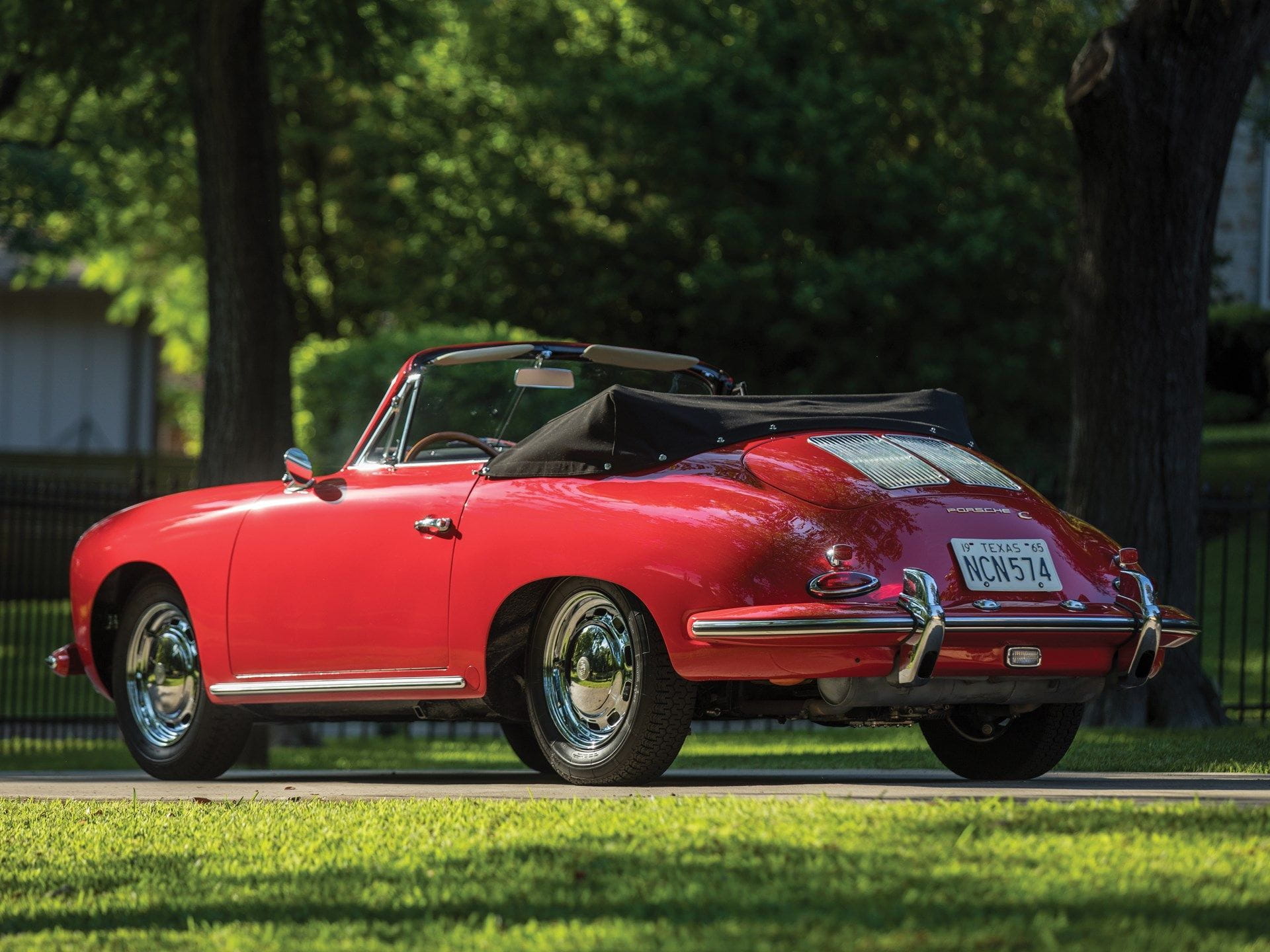 1953 Porsche 356 Limousine Custom
This car is actually based on a Pre-A 356 Coupe, but the engine is from a 912. Another cool feature is the addition of the air-suspension system. It helps cope with the car's added weight, but it also makes the ride much, much smoother. According to RM Sotheby's it was built by Don Boeke of Egyptian Custom Body in Dayton Ohio. The car was supposedly commissioned for the wedding of Dixon's daughter, and given the level of craftsmanship that's gone into it, we can certainly believe that.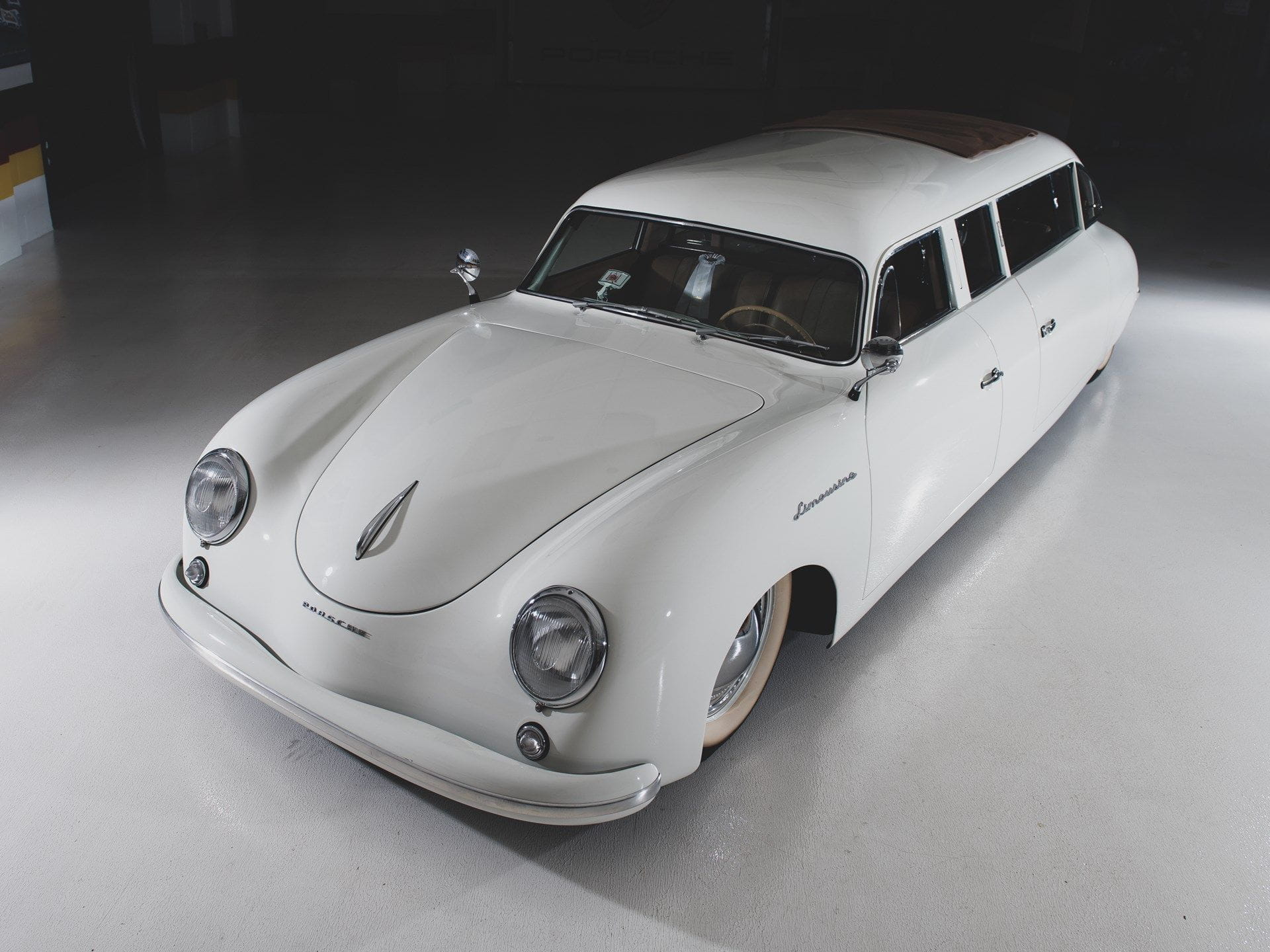 1997 Porsche 911 Turbo Coupe
We end this article with a 993-gen 911 Turbo Coupe. It's the car which spawned an entire generation of new-age Porsches. It redefined the word 'fast' and it completely revolutionized the way people looked at the 911. It was no longer just a sportscar, but a full-on, certified supercar killer. The 911 Turbo is quickly becoming a collector's item, and ten or even twenty years down the line, we might see these cars gather the same reputation the Porsche 356 A currently enjoys.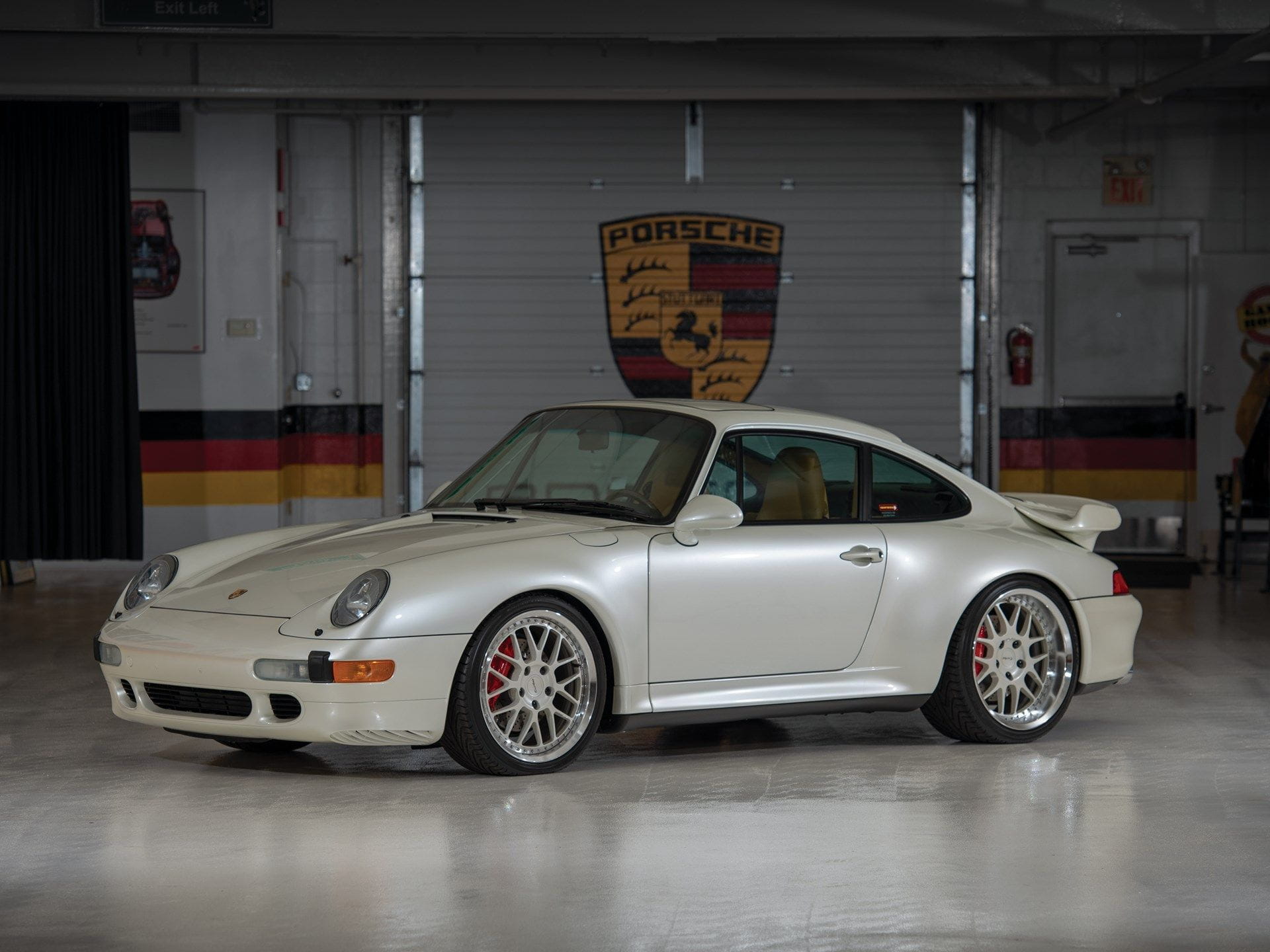 Photos by RM Sotheby's.
Date Posted: August 12, 2019