The 2018 Porsche 911 GT2 RS is the most ferocious street-legal 911 ever

Up until very recently, the GT3 RS was the top dog among all Porsche 911. It was one of the fastest things on four wheels, capable of keeping up with the best of what the rest of the world could offer. However, that wasn't good enough for the German automaker; using the very latest technologies available (as well as, we suspect, a bit of otherworldly magic), they managed to outdo themselves with their newest creation.

At last year's E3 (one of the world's largest video game conventions), fans of racing games were treated to something unique. During the announcement for Forza Motorsport 7, the veil was lifted on something nobody expected: the Porsche 911 GT2 RS.

So what's different about this newcomer, and why should you care?

700 horsepower and 553 pound-feet of torque, that's why.

With so much power under the hood, this makes this 911 the most powerful production Porsche to ever come out of Stuttgart. So how did they do it?

First of all, they used their potent 3.8-litre flat-six as a base. They then bolted a pair of massive turbochargers to it and added a water-injection cooling system so as to improve charge-cooling. Finally, they used a fine-tuned titanium exhaust system. This has three distinct advantages: it is much lighter than a steel unit, dissipates heat faster and sounds absolutely amazing.

With this car, Porsche chose to prioritize on-track performance above all else. This is why the only available transmission is a PDK automatic unit. According to the manufacturer, this makes for uninterrupted traction. The GT2 RS is obviously rear-wheel-drive, but those wheels do more than just send power to the asphalt. Thanks to a clever set of hydraulics, they also help steer the 911. To stop this beast, carbon-ceramic brakes come as standard. Oh, and the rear tires are 325-section, the largest ever in any 911, in case you were wondering.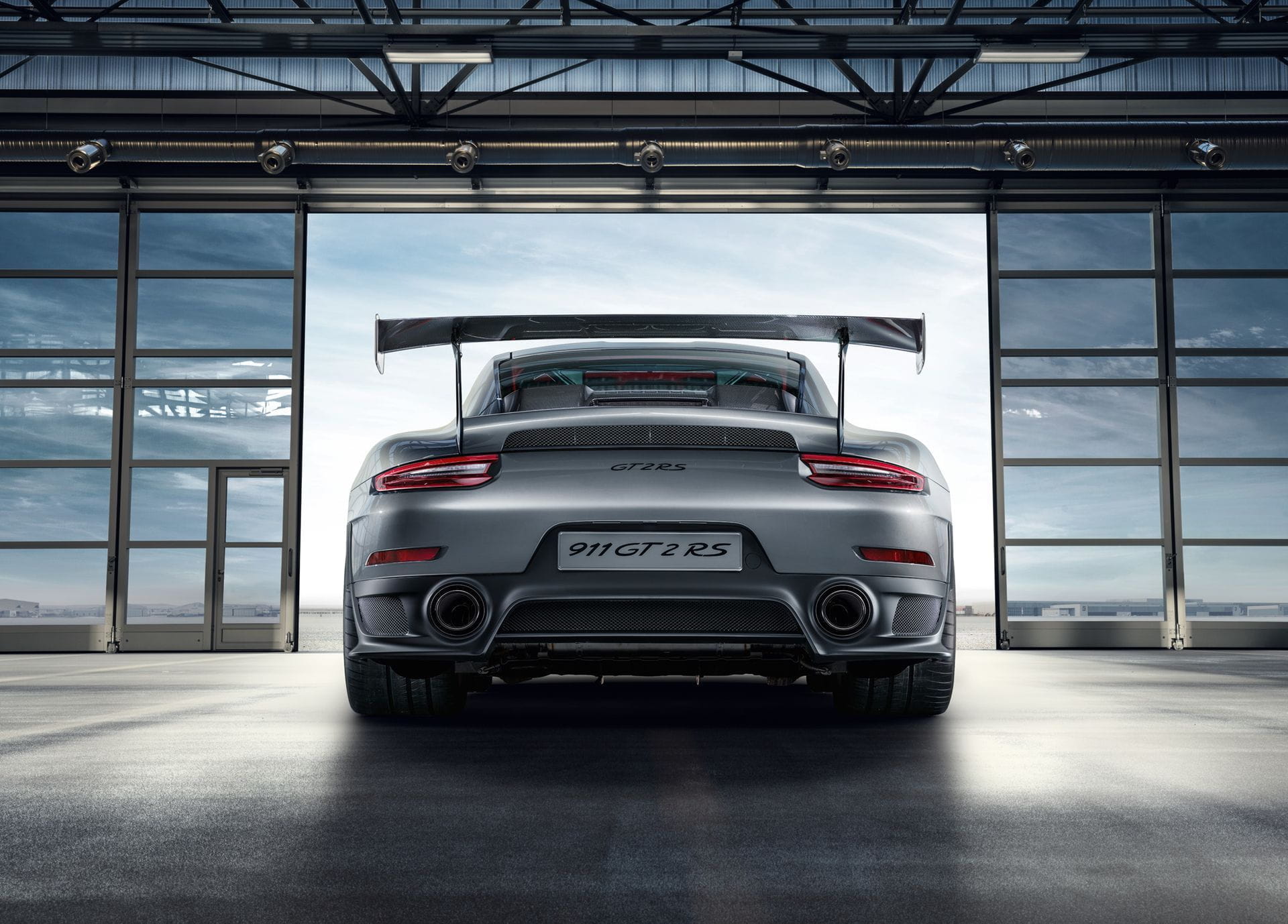 To make the most out of its power, the GT2 RS has to remain light, and thanks to very liberal uses of carbon fibre as well as a windshield replaced by Gorilla glass—the same kind that is used in smartphones—engineers managed to reduce the weight of this car to 1400 kilos. And if that's too much for you, you can also opt for an optional Weissach package that will further remove some unneeded weight. By replacing the wheels with magnesium units, a titanium roll cage and a carbon fibre roof, you can shave another 30 kilos off the GT2 RS.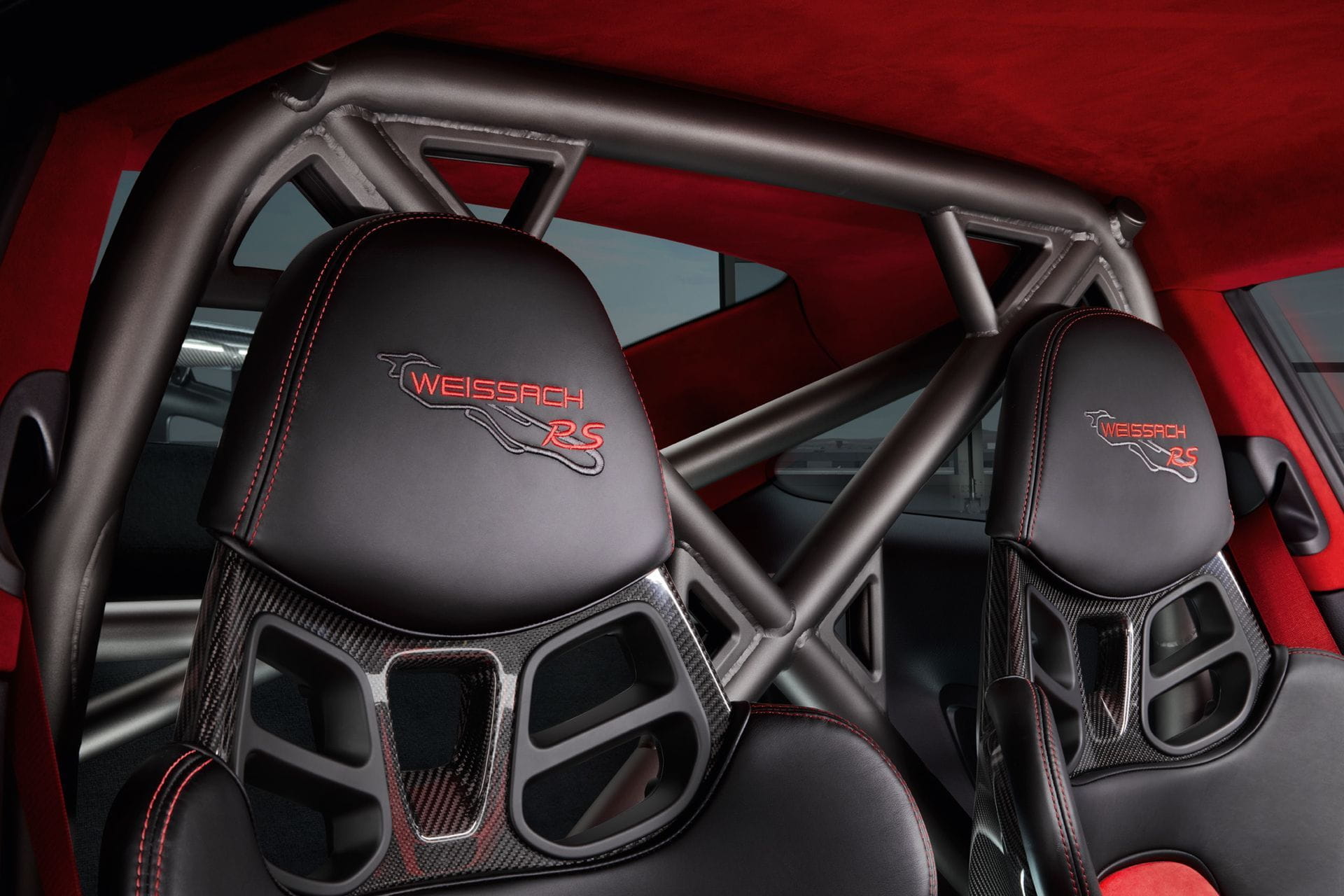 The driving experience is pretty easy to imagine, but difficult to put into words; the GT2 RS goes from 0 to 100 km/h in 2.8 seconds and hit 340 km/h. With a competent driver behind the wheel, it will be ruthlessly fast around a track. There are no official numbers, but according to some persistent rumors, the coupe will go around the Nurburgring in less than seven minutes.
If you want one and are prepared to pay the $300,000 US bill, unfortunately I have bad news for you: the GT2 RS' production has completely sold out BEFORE the car was unveiled.
Date Posted: August 14, 2017