The 2018 Porsche Panamera Turbo Executive is the perfect getaway car

Whether you're getting away from the bad guys, or just getting away for the weekend, the Porsche Panamera Turbo Executive Model is the ultimate getaway car.

If James Bond and Jason Bourne teamed up to save the world in the most unlikely franchise crossover ever, they would almost certainly get around in the 2018 Porsche Panamera Turbo Executive Model. Why? It's the perfect getaway car in many ways, and with an exceptional rear-passenger and driver experience, they'd never have to argue over who drives.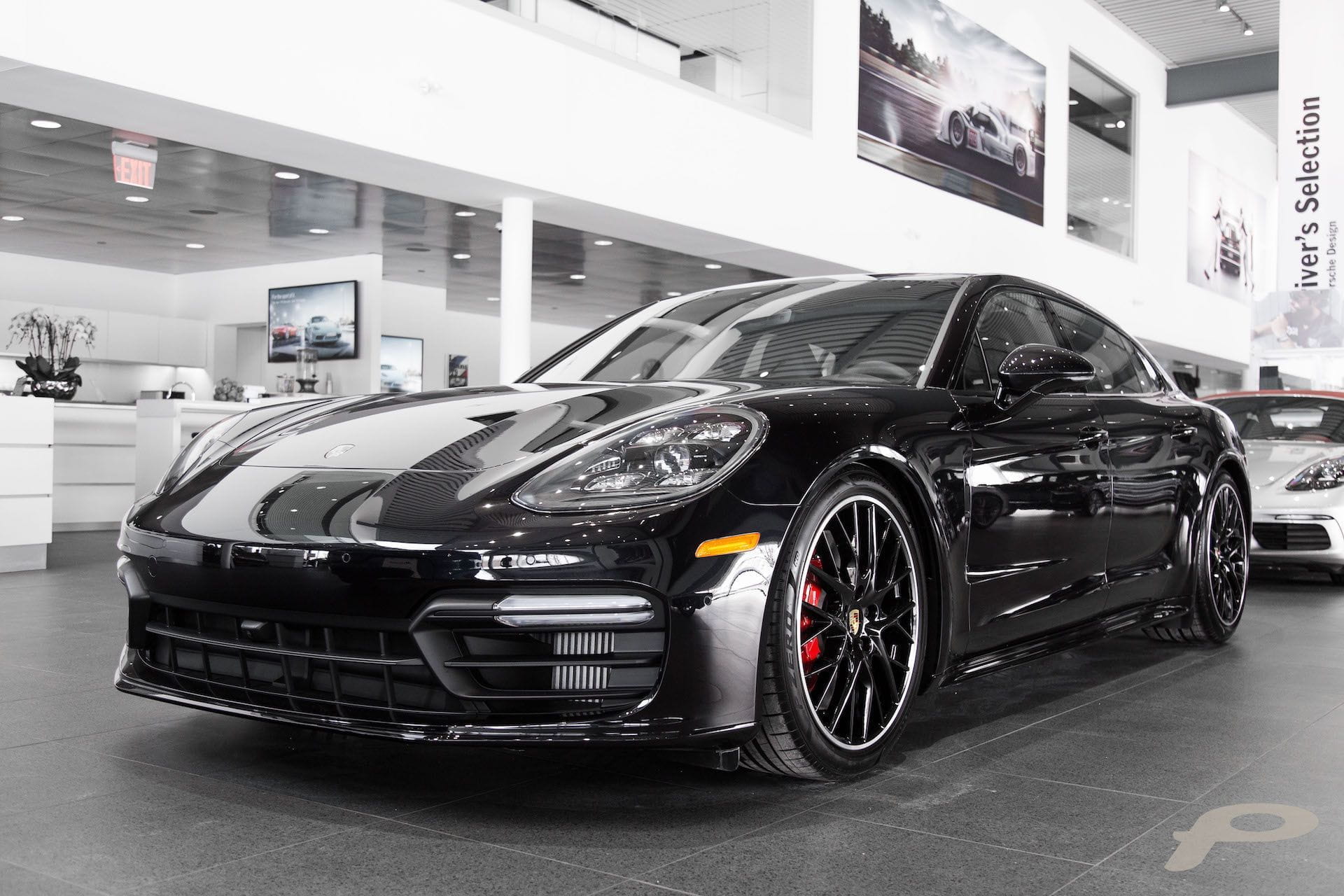 Here are a few more reasons why the 2018 Panamera Turbo Executive is the perfect getaway car:
Getting away requires speed. The Panamera Turbo has that.
Whether the escape is from the city to wine country, or from your arch nemesis' secret layer inside a mountain to an off-the-grid hideaway in the woods, the Porsche Panamera Turbo has the ability to get you there within your time constraints. Its 4.0-liter twin-turbocharged V8 engine makes 550 hp and 567 lb-ft of torque, propelling it to 100 kmph from standstill in 3.7 seconds (with launch control activated) and tops out at 306 kmph.
Baird & Co. just used the Panamera Turbo to transport $13.9M worth of gold.
When British gold refiners Baird & Co. recently needed to transport 24 bars of gold worth over $13.9M USD from one location to another in a highly efficient manner, they chose none other than the Panamera Turbo for the job. Each of the three Turbo Sport Turismos each carried two gold bullion crates that weighed 60kg each, plus four adults. (Too bad they didn't have access to the Executive model—there would've been even more leg room for the guards.)
It's basically a limo.
Look, there's so much more to being an international spy than being able to take down any number of nameless henchmen within the limited confines of a passenger train bathroom—a certain level of sophistication is also required. The Porsche Panamera is an ace in the hole for anyone looking to strike a chord of sophistication, even and especially from the back seats. The Executive model's rear passengers get an extra six inches of leg room, heated Porsche Comfort seats and and folding center console...you know, just in case Bourne needs to ship off a few emails. Spies send emails too, right?
It's highly photogenic.
If you want to make it in the 'getaway' business, you've got to more than just get away—any car with four wheels and an engine can do that. The trick is in looking classy whilst getting away. You never know which network will pick up the live chase.
The above 2018 Turbo Executive that we have on our lot right now showcases the Panamera's lithe exterior features well, with dark features like its Jet Black Metallic with black 21-inch SportDesign wheels and black tailpipes. Come down to Porsche Centre Oakville and see it for yourself.
Date Posted: February 28, 2018