The 2020 Porsche Taycan 4S is living proof that EVs can own winter

The rise of new technology always leads to misconceptions. In the case of the electric vehicle, which in retrospect seems to have leapt from concept to reality overnight, the misunderstandings are many and varying in consequence.

One of the important ones, which we hope to clear up right now, is that EVs are no good once the thermometer dips below zero. The 2020 Porsche Taycan 4S is living, drivable proof that electric vehicles can and will prevail over cold weather, snow, ice and anything else a North American winter might throw at them.

Yes, there is some degradation in the life of any battery when temperatures become too extreme in either direction, but Porsche has gone to great lengths to ensure that that discrepancy is minimal for the many owner it knows will require the Taycan to do regular winter duty.

With a 0-100 km/h sprint time of 4.0 seconds and a WLTP-estimated maximum range of 463 km, the Taycan 4S is perhaps the most suited for winter of the three Taycan models. The Taycan Turbo and Taycan Turbo S, though boosted in the performance department, don't experience quite the same range advantages.

In slippery conditions, the first electric Porsche also benefits from its low-slung battery pack and dual-electric-motor setup, which commands 479 lb-ft of torque. Torque vectoring sends that power independently through the front and rear axles to all four tires, helping to provide maximum grip during acceleration.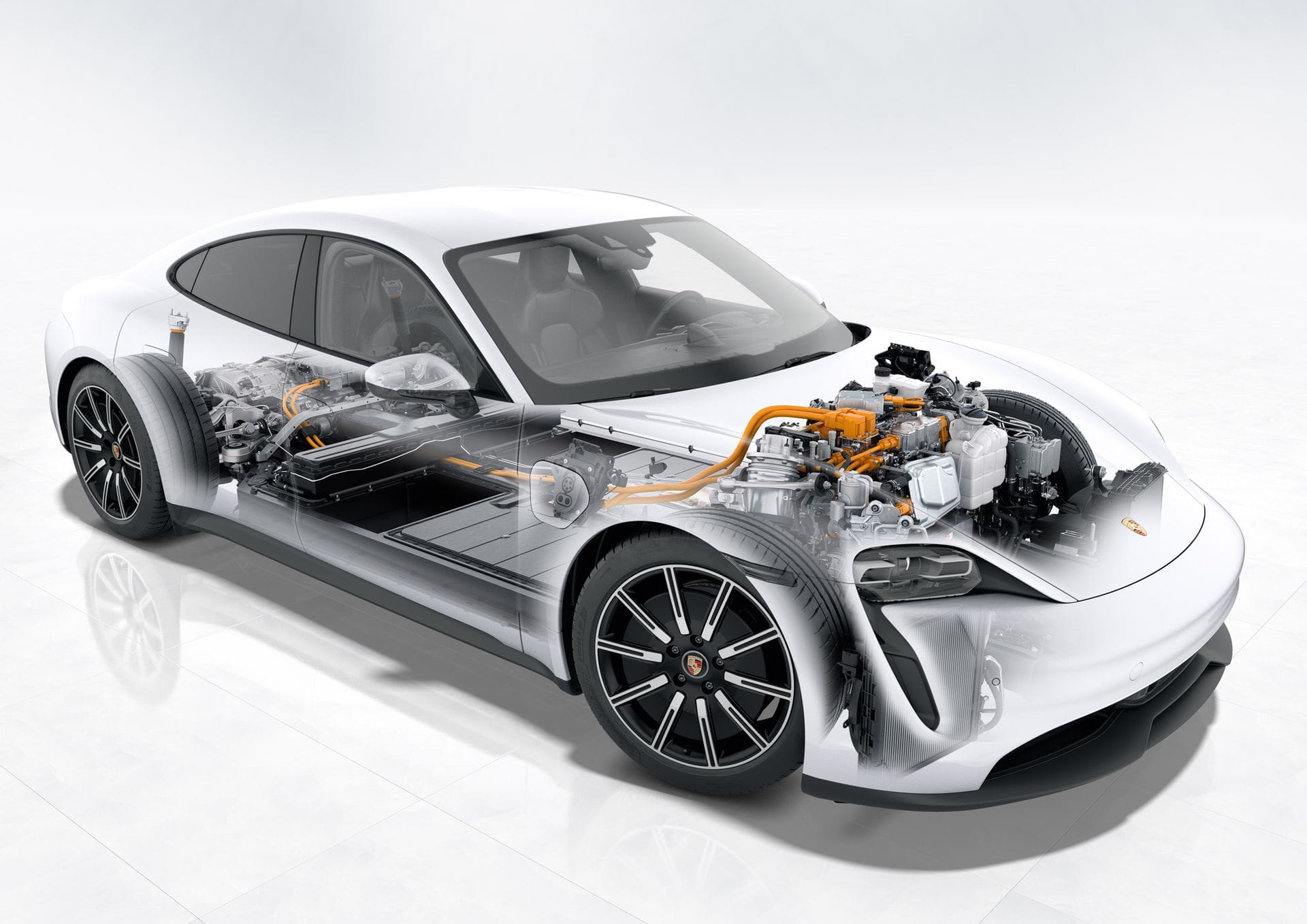 Regardless of the seasonal temperament outside, drivers and passengers are safe from the elements within the Taycan's interior, which displays Porsche's renowned build quality in every detail.
If you have any further questions about the 2020 Porsche Taycan 4S and its winter capabilities, contact us here.
Date Posted: January 24, 2020