The five-peat! Porsche Centre Oakville wins Premier Dealer Award for fifth year in a row.
Porsche Centre Oakville has done it again!
For the fifth year running, the Porsche dealership proudly serving Oakville and surrounding area has won Porsche's Premier Dealer Award and been recognized as one of the best representations of the Porsche brand in Canada.
The annual Premier Dealer Award is given to a select number of Porsche Centres in each country, honouring those facilities that best put into practice the brand's pillars of passion, prestige and authenticity.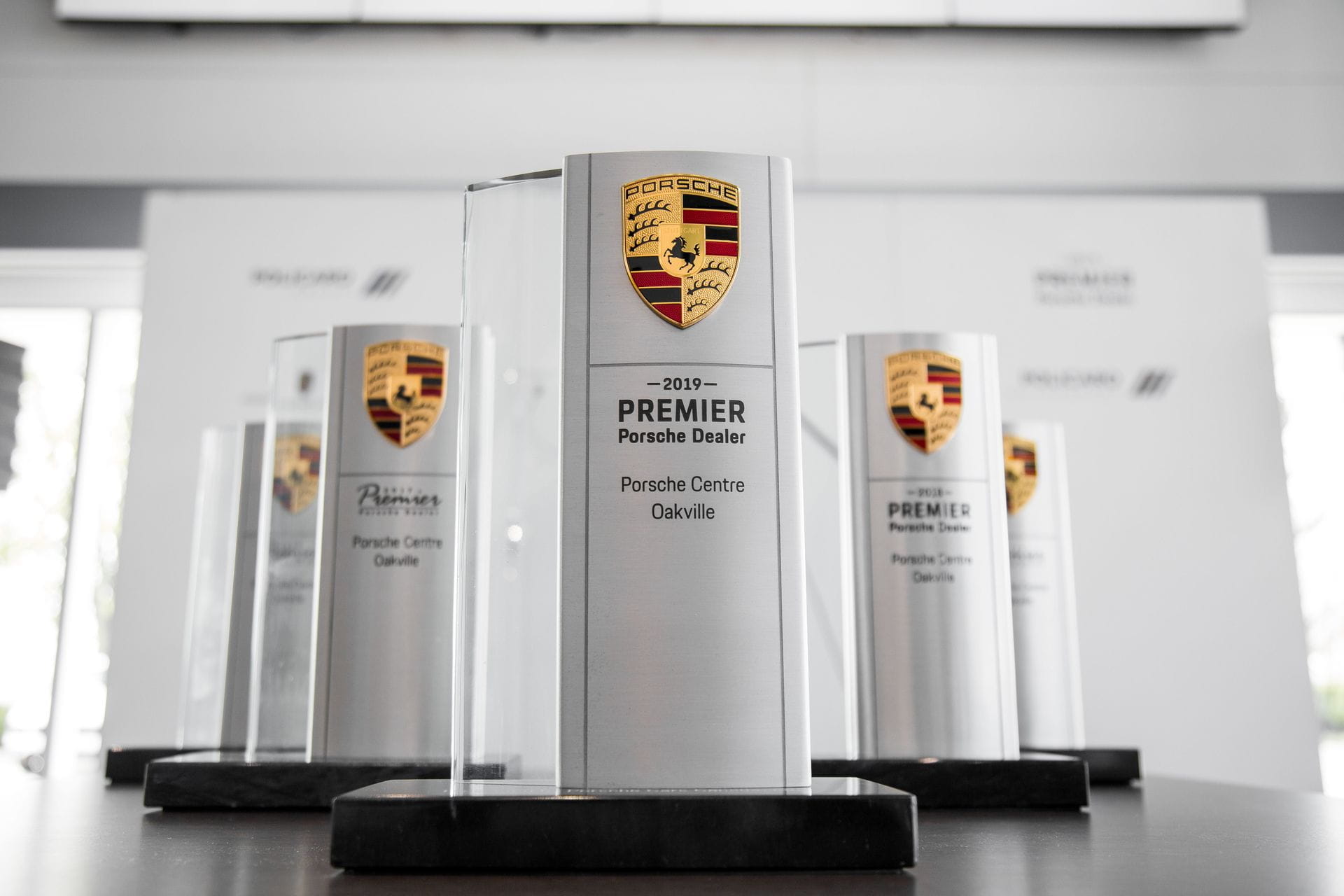 Two years ago Porsche Centre Oakville became the first Centre in Canada to earn the award three years in a row. Last year, the first to four. This year it's celebrating another national first, with the addition of the fifth Premier Dealer Award to the collection.
"We are proud to be members of the Porsche community in Canada and absolutely honoured to once again be recognized as a national leader," says Francesco Policaro, CEO of the Policaro Group. "I've said it before, but it bares repeating: the award is testament to our team and their dedication to providing an exceptional experience to every customer."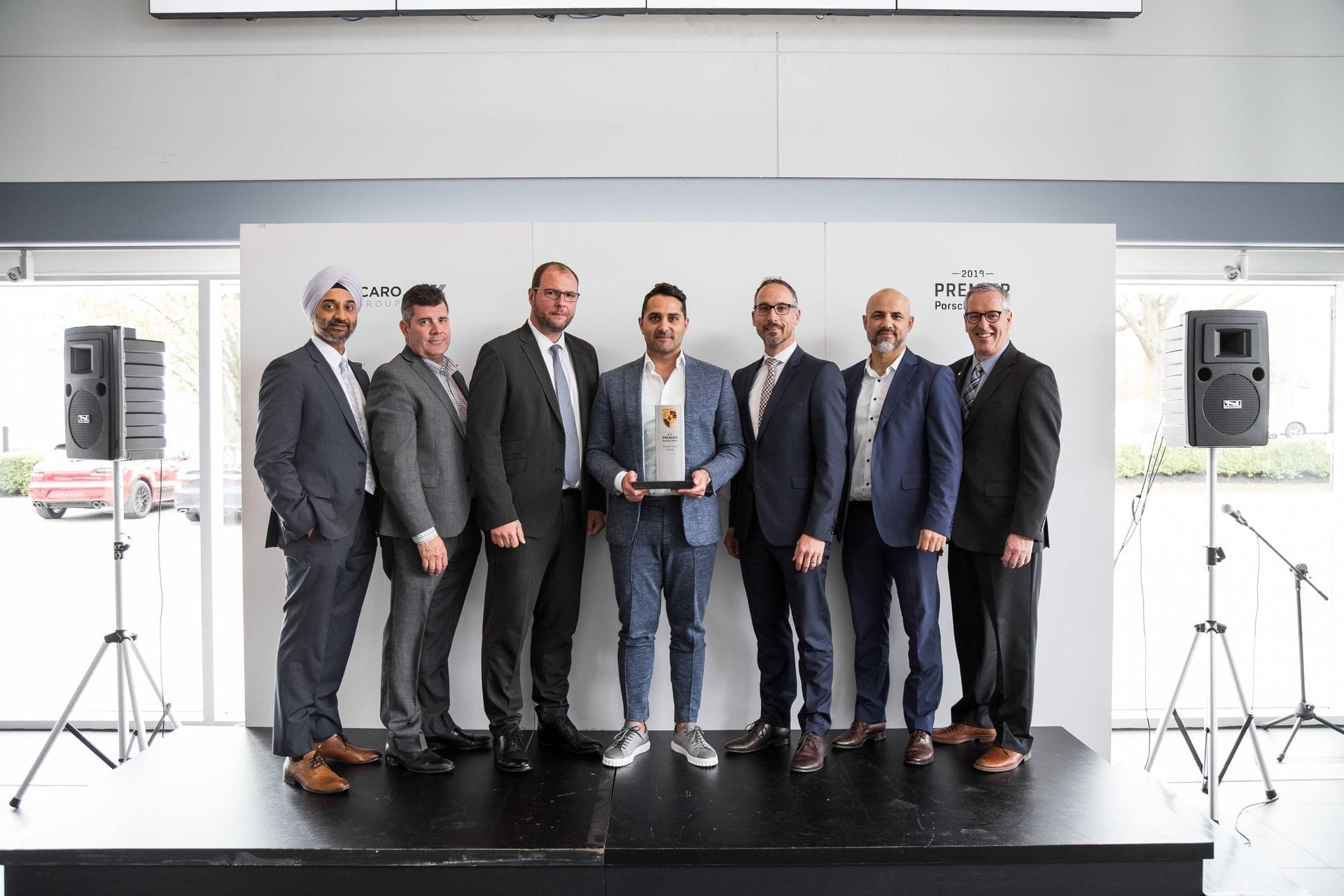 The Premier Dealer program grades Porsche Centres on a 2,000-point scale scale, taking into account sales performance, customer satisfaction and more. Following the trend set over the last four years, Porsche Centre Oakville has ranked among the top three dealerships in Canada in 2019.
Stop by the centre anytime to get introduced to the latest Porsche products and see for yourself why we're consistently rated among the best in the country.
Date Posted: June 6, 2019