The new 911. Ever ahead.

There are few absolutes in life. Among them are death, taxes and the iconic design of the Porsche 911.

For over 50 years the Porsche 911 has inspired and fuelled dreams. And the 2017 911 is carrying that legacy on, boldly and proudly—an icon reborn. We were thrilled to invite some of our customers to help us welcome the 911 to Porsche Centre Oakville.

The theme of the evening: anticipation. Two silhouetted 911s took centre stage while guests enjoyed music paired with delicious hors d'oeuvres, and wine.

Two of our brand ambassadors Toronto FC super star Sebastian Giovinco and the Toronto Maple Leafs' Jonathan Bernier came by to have a gander and mingle with the guests and staff. As is their wont, the duo cleaned up proper for the event—physical and spiritual embodiments of the Porsche brand. Performance meets performance.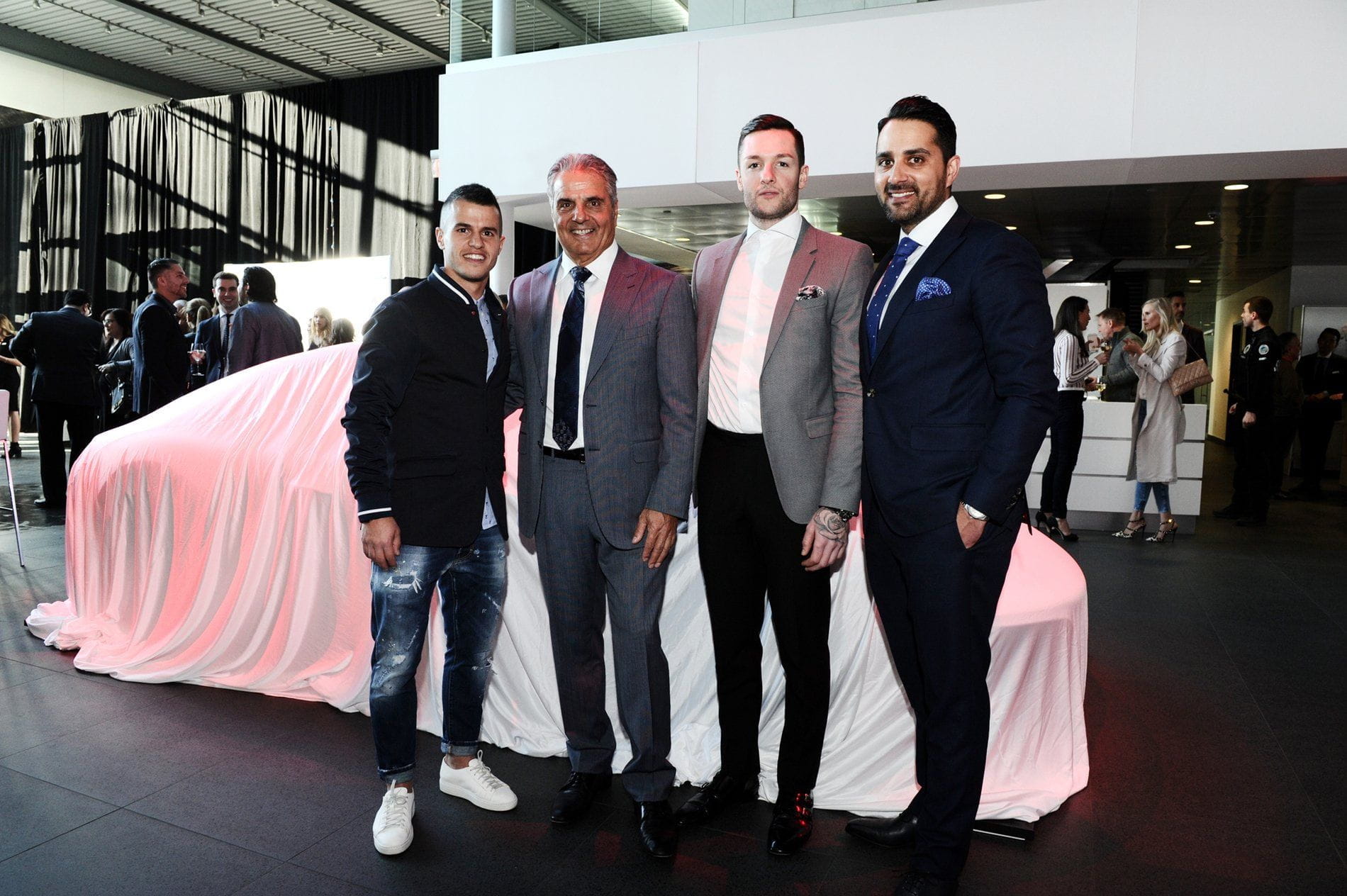 The anticipation for the evening built to a crescendo as we unveiled our 2017 Porsche 911. The satin covers came off to reveal a stunning Lava Orange 2017 Carrera and a White Carrera Cabriolet.
Our Sales Executive Harris Theodore took centre stage, supported by a live-video feed providing the 200+ guest on hand a detailed look at the cars on the 17-foot video wall. Harris gave a walk-around of the cars, outlining some of the subtle changes made to the iconic design.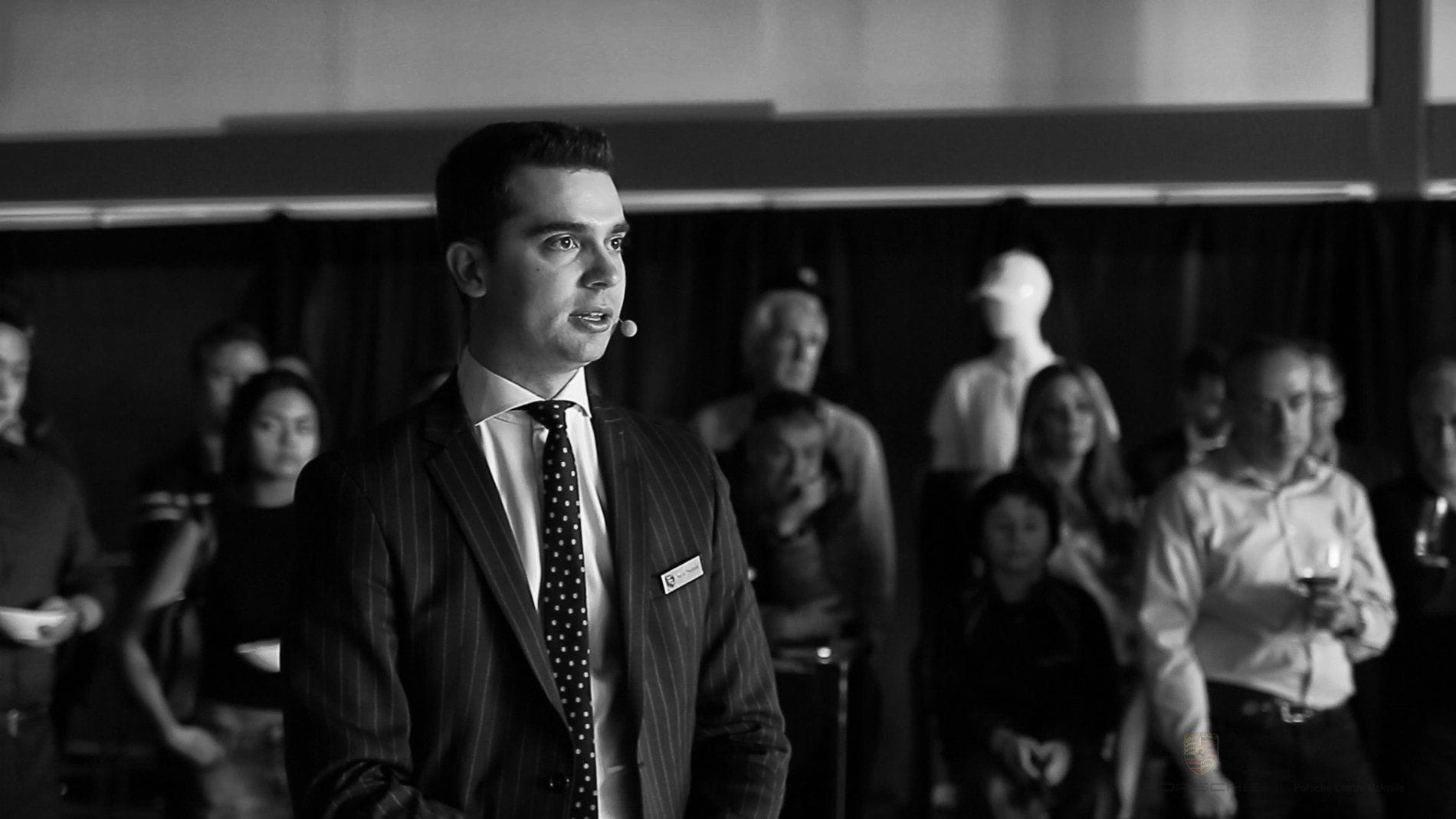 With the reveal complete, our guest spent the remainder of the night enjoying the food, drink, and great company. The people, not the cars…though those are pretty great too.
Date Posted: May 2, 2016