The perfect Classic daily driver

In early 2015 Porsche Centre Oakville embarked on a mission to create the perfect Classic daily driver for a current model 991 Turbo owner. The ideal donor car was located, a low mileage 1989 Porsche 911 Turbo in Gran Prix White with a Black leather interior and the rare vented rear fender option from the special wish department.

The year that was 1989 was unique for the Turbo as it was the last time the brand used that 930 body style and the only year the vehicle was available with the 5-speed transmission. This was also the first year that the 911 was offered with automatic climate control.

To bring the dream to fruition for the client, we set to work adding new tires and new brakes. Then the engine came out for a servicing and to attend to a couple small oil leaks. We also added a new clutch, replaced the muffler with a stock unit, detailed the engine bay and suspension, as well as striped and refinished the wheels.

When garage space became the limiting factor for the customer, he sold the vehicle back to Porsche Centre Oakville.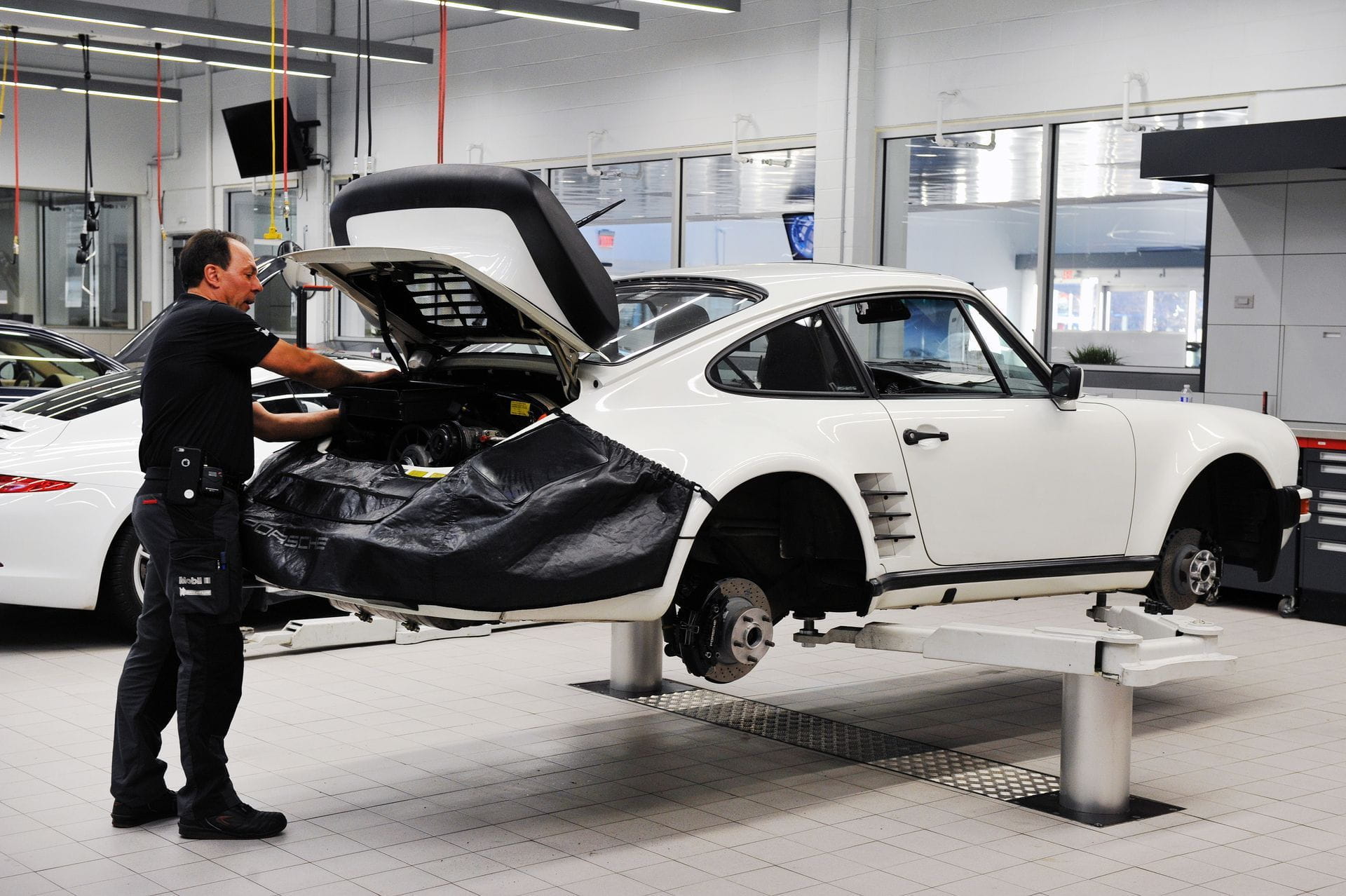 As demographics have changed, customers over the last five years have become more enamoured with European classics. These are the cars they had posters of on their walls as children. And with values steadily increasing on nice low mileage Turbo coupes such as this (there were only 639 produced for North America in 1989), we're sure there's somebody out there who would love to take this dream car from the poster on their wall to the space in their garage.
Please feel free to come down to the dealership to explore this one-of-a-kind Porsche, or give us a call to book a test drive.
Date Posted: April 30, 2017