What 'transaxle' means and why it's unique in the Porsche 944

Porsche's 911 is probably the most iconic sportscar ever made, but many would argue the 944 is equally as brilliant.

Following the 911's massive success throughout the 60s, Porsche wanted to create something different using a more traditional layout. The Porsche 924 represented one of the company's earliest attempts at making a front-engine rear-wheel drive sportscar. As great as the 924 turned out to be, it wasn't until the 944 made its debut in 1982 that people really started catching on to front-engined Porsches.

It's not difficult to see why people love the 944 even today. It's one of the most luxurious and comfortable sportscars of its time, and it's a fair bit more affordable than a classic 911. The costs of owning and maintaining a 944 are more than reasonable, opening the door to classic car ownership for a lot of people. Find a 944 example in good condition and you're looking at a car which you can enjoy for many years to come, without losing a single dollar in depreciation.

What makes the 944 special is the drivetrain layout. Because the 944 uses a transaxle, it has a nearly perfect 50/50 weight distribution, resulting in a neutral chassis which reacts almost telepathically to the driver's inputs. A transaxle is basically a whole unit consisting of a transmission, differential and an axle. In a 944 the transaxle is positioned at the rear to balance out the weight of the engine at the front, hence the perfect weight distribution.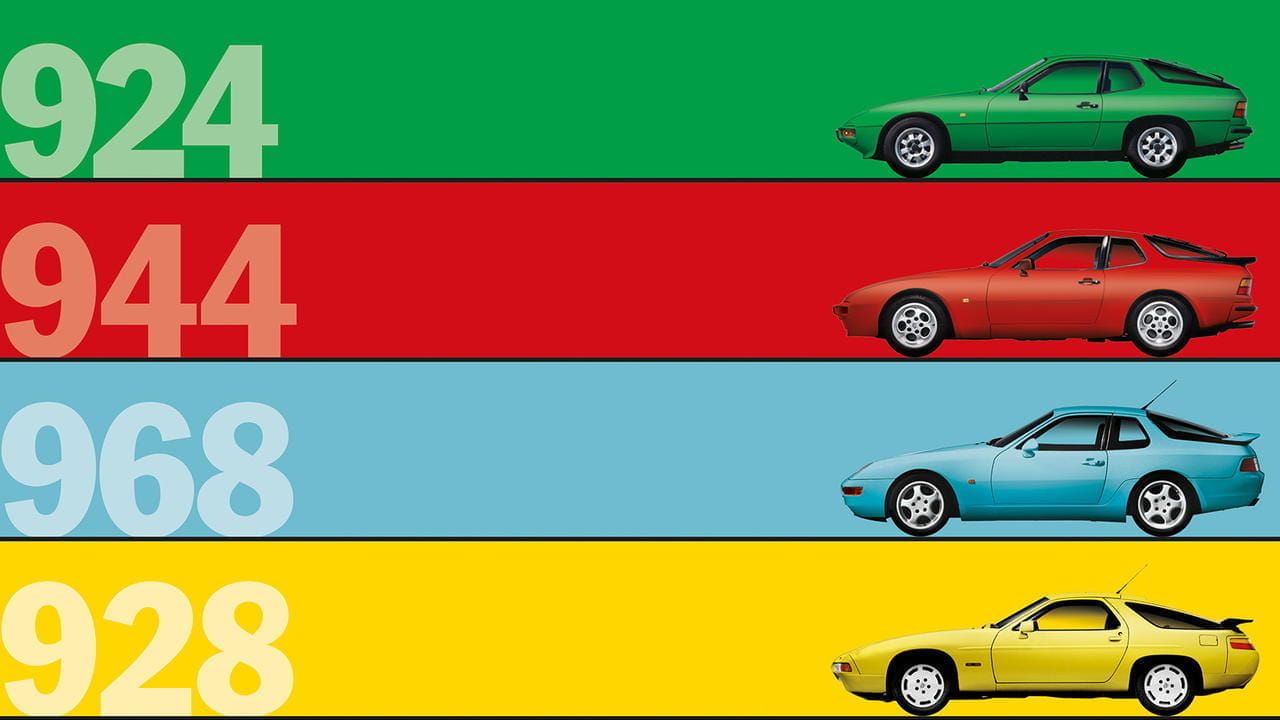 "What makes this car (944) really unique is that the transaxle is not bolted to the engine," explains Dirk Dunschede, Porsche Center Oakville Workshop, and team lead on the 'Revive. Relive. Restore' Classic Restoration Project. "Most vehicles have them mated together, which subsequently means that all of that weight is isolated in one area of the car. Here they broke it up with a long driveshaft and a torque tube, achieving great weight balance."
With the 944, Porsche also started experimenting with thermal management. The runners on the inside of the heads are ceramic-coated and the two-into-one manifold is fully heat-wrapped, reducing engine heat-soak. A lot of modern technologies found on present-day Porsches can be traced back to these early 924 and 944 models.
The 968, which followed the 944, was a heavier GT car, so a lot of people still prefer the smaller and nimbler 944 exactly because of its sportscar attributes. It was and remains to this very day an exciting driving experience, showcasing what Porsche is all about.
As time goes on and we see fewer and fewer 944 examples on the road, their value will undoubtedly start to go up, so if you're thinking of owning a brilliant piece of history, there's no better time than right now.
Date Posted: May 27, 2019