Taycan & Taycan Cross Turismo Soul. Electrified. Taycan & Taycan Cross Turismo Soul. Electrified. Taycan & Taycan Cross Turismo Soul. Electrified. Taycan & Taycan Cross Turismo Soul. Electrified. Taycan & Taycan Cross Turismo Soul. Electrified. Taycan & Taycan Cross Turismo Soul. Electrified. Taycan & Taycan Cross Turismo Soul. Electrified.
Soul, electrified.
The soul has many aspects. It is variable and constantly changing. When viewing the Porsche Taycan, it reveals itself by a smile that expresses total delight. Or by the urge for freedom at the wheel of the new Taycan Cross Turismo that holds its ground, even away from everyday life.
Our website provides content from Google maps. To see this content, you have to consent to the data processing by Google maps
Design.
Cockpit.
Mechanical buttons have been almost entirely replaced by digital ones. This makes the interior look extremely tidy. The same principle of tidiness also applies to the displays, of which there are up to four – intuitive, distraction-free and easy to use.
16.8-inch curved display.
The arrangement is also driver-focused, as is typical of Porsche: the instrument cluster is the centre of attention, consisting of a 16.8-inch curved display and surrounded by control panels with Direct Touch Control for selecting lighting and chassis functions. Head-up display. In addition, the optional head-up display projects the main driving information directly in the driver's field of vision.
Optional compass display.
And if you look to the right in the Taycan Cross Turismo, you will discover another analog highlight: the optional compass display on the dashboard.
Communication Management.
Your central control unit for audio, navigation and communication: Porsche Communication Management (PCM) including online navigation¹. The PCM display on the 10.9-inch central display on the dashboard can be individually configured, allowing direct access to the most important functions. ¹ Requires Porsche Connect.
8.4-inch centre console control panel.
Another digital element is located in the centre console, namely the 8.4-inch centre console control panel. This provides access to navigation, media, telephone, settings and Apple CarPlay® via a menu bar which can be disabled. The trunks and charging port doors can also be opened and closed from here. The charging display and battery charge status can also be viewed.
Performance battery.
The Taycan battery exploits its huge potential by means of pouch cells, chemically optimized for maximum performance with a long range: in the large version (performance battery Plus), 33 modules with a total of 396 cells are available. The more compact performance battery that is fitted as standard in the Taycan and Taycan 4S produces its energy from 28 modules with a total of 336 cells.
The Taycan Turbo and Taycan Turbo S as well as all Taycan Cross Turismo models feature the performance battery Plus as standard. The battery is also based on 800-volt technology instead of the usual 400 volts. The effect: improved charging and drive performance with smaller cable cross-sections, which has a positive impact on the overall weight.** The cooling system ensures that the drive is optimally supplied with energy in any situation. And an extremely robust battery frame ensures maximum safety even in the event of an accident.
Permanent Magnet Synchronous Motors.
The key to designing an outstanding drive was the systematic continuation of the purpose-design approach: no compromises with the perfect interaction of drive components. Two Permanent Magnet Synchronous Motors are therefore installed in the Taycan 4S, Taycan Turbo and Taycan Turbo S as well as in the Taycan Cross Turismo models – one on each axle – and the performance battery Plus¹ is integrated deep in the underbody. The effect: superior driving dynamics and all-wheel drive that can be optimally adjusted to the fluctuation between efficiency and dynamics in the various driving modes.
Switching two-speed transmission.
The concept of the permanent magnet synchronous motor provides high power density, high continuous output and high efficiency in a compact design. A newly developed, automatically switching two-speed transmission on the rear axle ensures noticeably improved dynamics.
Overboost.
The interaction of the drive components produces impressive performance figures, both technically and emotionally: with up to 560kW (750 hp) overboost is activated with Launch Control, both machines accelerate the Taycan Turbo S from a standstill to 100km/h in 2.8 seconds. And this can be repeatedly reproduced: consecutive acceleration is possible, up to a top speed of 260km/h.**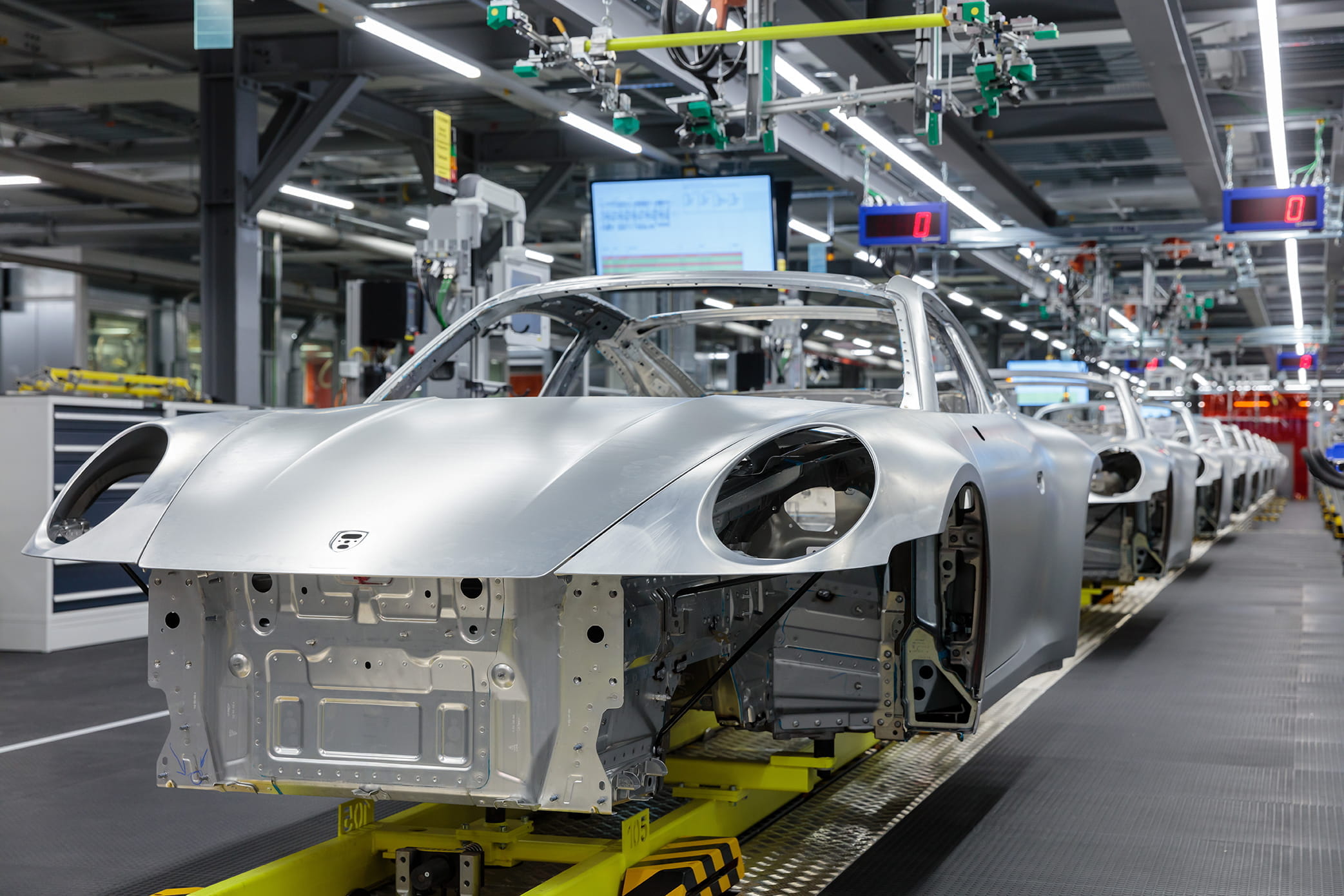 Request a Quote You are searching for some particular options, color or configuration. Contact us for a quote, our specialists will be more than happy to help you find the car of your dreams. Wether if it's a vehicle in stock or an order, just complete the Request a Quote Form and we will get in touch with you in the day. Quote Request Form
Address
Porsche Centre Quebec
1850 Jules-Verne avenue
Québec, Qc
G2G 2R2
info@porschequebec.com
Back to Homepage
Contact Us
Opening Hours
Sales
Closed on public holidays. For the summer period, the sales department closes at 6:00 p.m. on fridays.
After Sales Service & Parts
Closed on public holidays.