Paolo Barilla, ex-racing driver and pasta exec, commissions very special 911 GT3

After his 1985 win at Le Mans in a Porsche 956, Paolo Barilla has chosen a brilliant way to remember his sporting success.

For those who don't know of Paolo Barilla, his last name still rings familiar. Paolo Barilla's family founded the Barilla Group, an Italian multinational food company and the world's largest producer of pasta. After his retirement from racing, Paolo worked his way to become the Deputy Chairman of the Barilla Group.

On his 60th birthday, Paolo became the first customer to complete a car project with Porsche Exclusive Manufaktur as part of the new Sonderwunsch programme. What car did he dream of? A Porsche 911 GT3 (992) based on his Le Mans-winning Porsche 956. He wanted to be fully involved with the creation of his dream car. Alexander Fabig, Vice President Individualization and Classic at Porsche AG, described Paolo's 911 GT3 as "the jewel in the crown of customisation by Porsche Exclusive Manufaktur."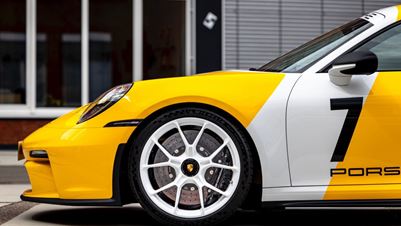 From the striking exterior's yellow, white, and black paintwork to the design of the centre-lock wheels, this car was truly inspired by the Porsche 956. Aerodynamics of the rear spoiler were calculated and recalculated to ensure adherence to the historic car's design while optimizing air flow and maintaining the balance between the front and rear axles.

The black interior of Barilla's 911 GT3 is just as you would expect from a racing car, with special embellishments such as embroidered headrests to call back to the achievements of the original car and its driver. The type code 956, the "Le Mans 1985" logo, and the stylized silhouette of the 956 decorate the door entry guards and passenger side dashboard trim. Perfect touches for the perfect car.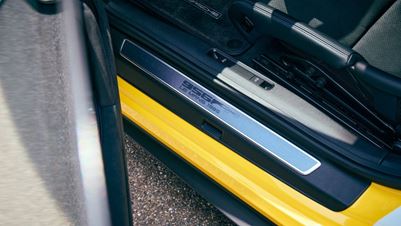 The creation of Paolo Barilla's dream car took a total of 3 years, from its first design sketch to its construction. Barilla assumed the role of project manager, and worked as part of the project team alongside experts from the Porsche design department. This direct collaboration in the creation of a dream car is typical of the Sonderwunsch programme.
While the Sonderwunsch programme allows for extreme levels of customization, customization options are available to all Porsche owners. The parts department and service department at Porsche Centre Winnipeg can provide a variety of ideas for Porsche owners interested in modifying their vehicles.

For those interested in purchasing a new Porsche, options from the Exterior and wheel colours and materials, interior colours and materials, and countless performance options can be customized to allow drivers to truly be part of the Porsche experience, from the dream to the drive.
Want to learn more about making your Porsche your own? Contact our parts department or service department to get started.

Want to learn more about custom-ordering your new Porsche? Visit the Porsche Configurator to build your dream car.