Fast cars, faster charging. High performance charging network is here.
Charging on the road Porsche Malaysia represented by Sime Darby Auto Performance is proud to announce a partnership with Shell Recharge in the Asia-Pacific region. With this partnership, Porsche Taycan owners will be entitled to a complimentary three-year Shell Recharge Platinum membership, according them exclusive privileges when utilising Shell Recharge charging stations located in Malaysia and Singapore.*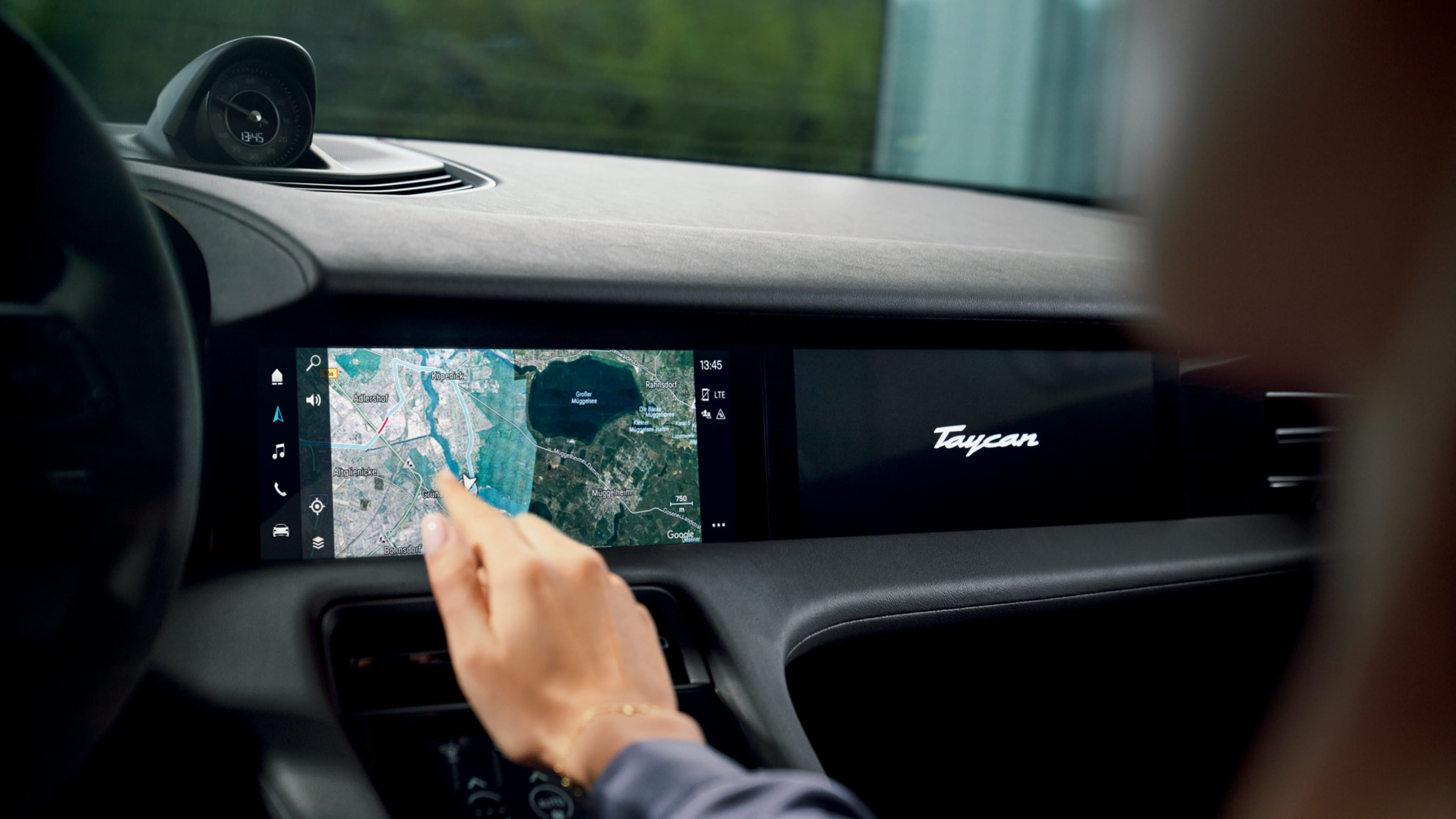 Shell Recharge HPC locations - Tangkak Lay-By (South Bound)
- Pagoh Rest Area (South Bound)
- Seremban R&R North-South Expressway (South Bound)
- Seremban R&R North-South Expressway (North Bound)
- RTC Simpang Pulai (North Bound)
- Tapah RSA North-South Expressway (South Bound) Find out more
In Malaysia
Preferential charging rates and benefits under the Platinum membership tier at all Shell Recharge 180 kW DC charging stations.
Enjoy savings of up to 50% on all charging sessions.
10% cashback on all charging sessions at Shell Recharge AC stations across Malaysia.
Ability to reserve any Shell Recharge HPC charging station bay for up to 60 minutes.
In Singapore
SGD 0.10/kWh discount off the prevailing public retail tariff at all Shell Recharge charging stations islandwide.
Our sophisticated concept for your flexibility. Convenient booking Use the Park Easy app to book your parking bay in advance before charging your Porsche. High performance charging Shell Recharge HPC stations with 180kW DC chargers can charge from 0% to 80% in 30 minutes. Recharge yourself Enjoy a cup of Costa coffee and Deli2go pastries with Shell's convenient retail offering, while charging your car. Worry-free journey Enjoy long distance travel in your Porsche Taycan without worrying about access to the Shell Recharge HPC stations.
Platinum membership subscriptions for new and existing owners will begin on 16 February 2022. A Shell Welcome Kit will be delivered to your mailing address soon. Terms & Conditions apply.
For more details on the partnership and exclusive privileges, please contact your preferred Porsche Centre, who will be happy to assist you.